Homemade recipes are a very convenient kind of treatment for hair. They are natural, the ingredients are inexpensive and easy to find. Besides, they are also easy to make. 
Eggs are a great ingredient for hair care: they are really nourishing and rich in proteins that help to repair the hair fiber. 
Learn through this article all the benefits of using eggs in your hair, DIY recipes and achieve moisturized and shiny hair strands with this natural ingredient!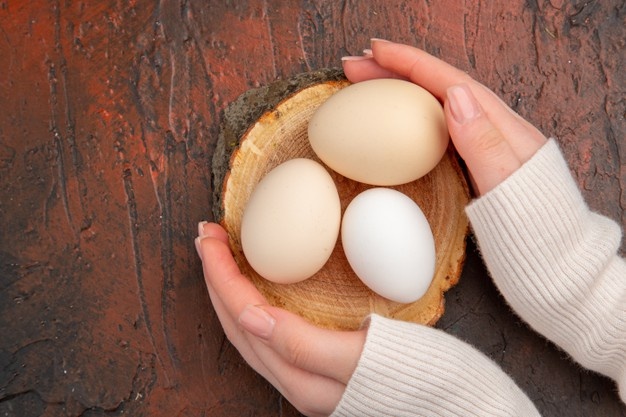 Egg whites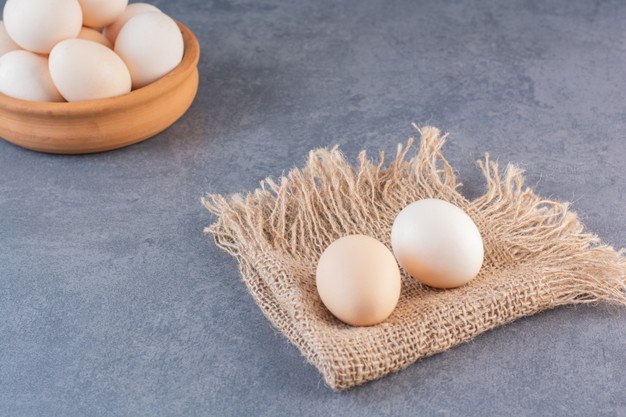 Egg whites contain biotin, multiple vitamins and many other nutrients. But the most important: they contain a big amount of proteins, responsible for rebuilding the hair fiber and recovering damage. 
[1]https://www.healthline.com/health/egg-white-for-hair
Egg yolk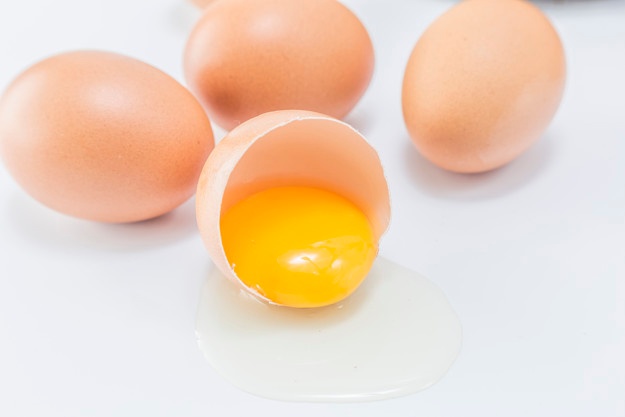 Yolks are perfect if you are looking for a nourishing treatment. They also have biotin, folates and a complex of vitamins, such as vitamin A, D, E and K. 
[2]https://www.femina.in/beauty/hair/6-beauty-benefits-of-eggs-for-hair-care-113792.html
[3]https://www.medicalnewstoday.com/articles/321971
How to use egg whites in hair
The egg's scent is a usual worry, especially when the subject is hair. The smell of the ingredient is really strong and tends to stick in. But if you are using only the egg white, you don't have to worry, since the scent usually comes from a film surrounding the yolk. 
Anyway, if you still feel annoyed by the smell, you can add a few drops of lemon juice to your recipe. However, be careful: don't overdo the amount, rinse it very well and avoid exposure to sun after using the recipe. 
How to use egg yolk in hair
Like mentioned above, a film that surrounds the yolk is responsible for its smell, so that means if you are using the yolk as an ingredient for a recipe, you must be careful with it. You can use the same "lemon drops trick" mentioned before, but, again, be careful. Few drops are enough and you have to wash your hair really well and not expose yourself to the sun. 
DIY mask recipes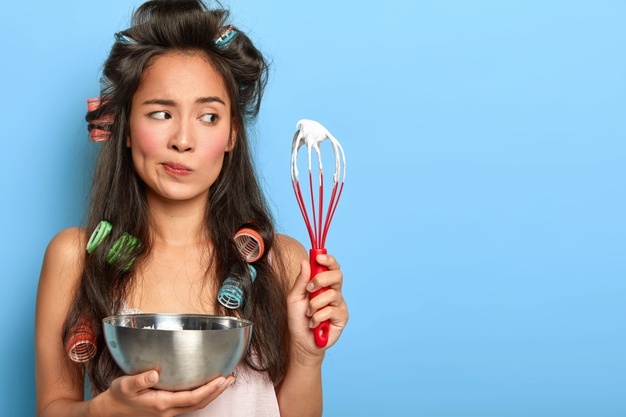 You have learned the benefits of each part of the egg, so now you just have to choose which one fits your hair better and make a hair mask with it! We selected masks recipes for each case:
Egg white mask for damaged hair: 
4/5 tbsp. almond milk
3/4 tbsp. egg white
1/2 tbsp. coconut oil
Mix all the ingredients in a bowl and gently apply the mask on your hair and scalp. Wash it off your hair with cold water and shampoo. This recipe was taught on Metro Brazil's "Homemade Hair Treatments That Will Transform Your Hair" article. In this article, you are also going to find many other homemade hair treatments options. 
[4]https://blog.metrobrazil.com/en/homemade-hair-treatments-that-will-transform-your-hair/
Egg yolk hair for dry hair:
2 yolks 
2 tbsp. olive oil
1 cup of water 
Mix everything in a bowl and apply all over the hair, including scalp. Leave it for 20 minutes and rinse it off with shampoo and cold water. 
[5]https://www.healthshots.com/beauty/hair-care/eggs-for-hair-5-home-made-hair-masks-with-eggs/
Potential risks
Even though egg is a natural ingredient, it is important to inform that its use may have contraindications. If you're allergic, you shouldn't apply this ingredient to any part of your body, including your hair. Same goes for the other ingredients suggested for hair masks.
Did you like the article? Share with your friends and follow us on social media!