Your hair needs urgent help but you can't go over your budget? Homemade hair treatments are the solution you have asked for!
These DIY masks will help you end the dryness and repair the damage. And you don't have to spend too much money or leave your house for it.
For each hair problem there is a recipe with a solution: discover them right now!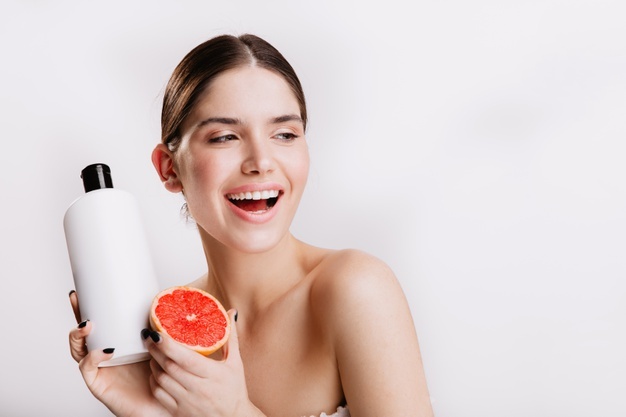 Dryness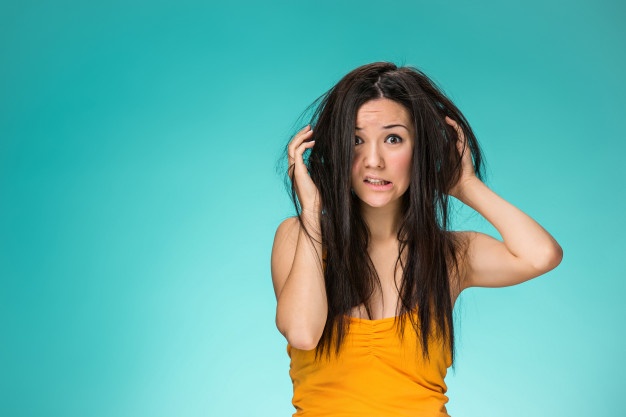 A banana hair mask will end your dryness! The fruit is rich in silica, a mineral element that helps your body to synthesize collagen. As a result, a banana homemade hair treatment will make your hair thicker and smoother. To make a banana mask for your hair, you need to peel it, smash it with a fork and then put it into a blender. 
You can combine bananas with other fruits and natural ingredients, such as coconut oil and honey, to boost the hydratation even more. Here is a recipe of a supercharged banana mask: 
1–2 ripe bananas
1/2 ripe avocado
1/2 tbsp. olive oil
1/2 tbsp. coconut oil
1/2 tbsp. honey
1 egg
Mix all the ingredients and leave in your hair for 20 minutes. Wash it off and style as usual.
[1]https://www.healthline.com/health/banana-hair-mask#recipes
Damage
Damaged hair requires ingredients that repair the hair fiber. For that, protein is a must and you can find it with an egg protein treatment! The egg white is rich in protein and a variety of vitamins, like biotin and folates. 
And you don't need to worry about the scent: the bad smell usually comes from a film that surrounds the egg yolk, which  will not be used. If you still feel bothered by the smell, you can add a few drops of lemon juice. However, be careful: don't overdo the amount and make sure you rinse the recipe well. Also, do not expose yourself to the sun after use.
Check a recipe of a nourishing egg mask for damaged hair:
4/5 tbsp. almond milk
3/4 tbsp. egg white
1/2 tbsp. coconut oil
Mix all the ingredients in a bowl and gently apply the mask on your hair and scalp. Wash it off your hair with cold water and shampoo.
[2]https://food.ndtv.com/beauty/egg-masks-for-hair-5-simple-ways-to-use-this-magic-ingredient-1668345
Split Ends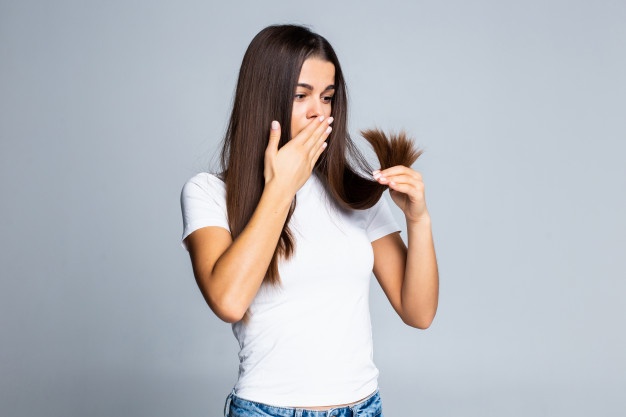 Avocado with olive oil is a great combination! While avocados have vitamins, proteins and minerals that seal the hair cuticle, olive oil adds extra softness and shine to your hair. Both ingredients have a lot of nourishing effect. 
Avocado and olive oil mask to treat split ends:
1/2 avocado
1/2 cup of olive oil.
Mash it together in a bowl with a fork and apply it only to the split ends. Leave it in your hair for 30 minutes. Wash it as usual.
[3]https://www.byrdie.com/hair-mask-recipes-for-damaged-hair-346747
Oily Scalp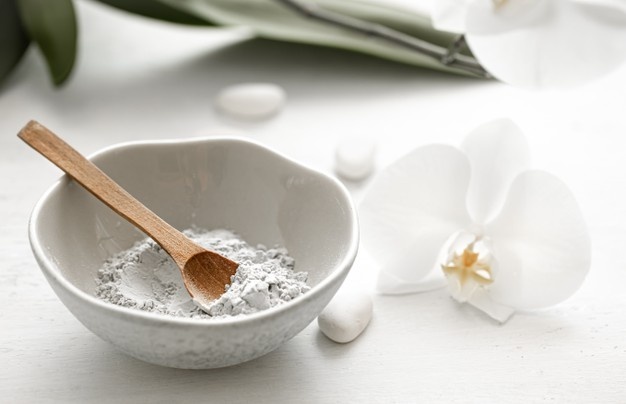 Clay masks are already very known and loved when it comes to skin care routine. But did you know they can also do the same for your hair care? Green clay is a powerful ingredient to treat oily scalp and it is really easy to apply. Check it out!
6 tbsp. green clay
1 plain yoghurt
1 tbsp. cider vinegar
2 pinches of sea salt
A little bit of mineral water
Mix all ingredients well and spread it all over your scalp. Leave it in for 20 minutes and wash it as usual.
With these hair masks recipes, you can have your dream hair in an easy and inexpensive way!
Share this post with a friend who needs to learn these recipes!
[4]https://www.argiletz.com/recipe-of-mask-a-largile-green-for-the-hair-fat/?lang=en