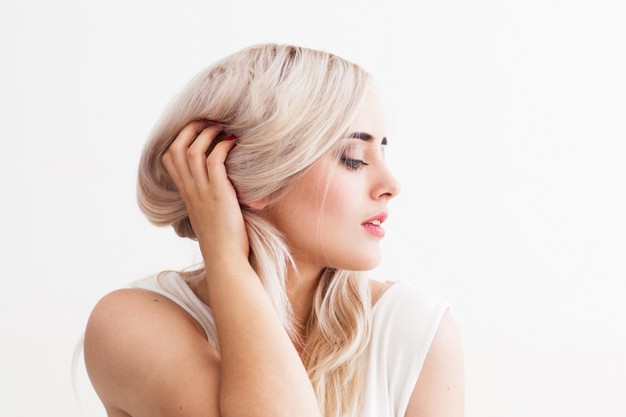 Protein treatment and dyed hair: is it a match?
Find out the answer and other info on protein treatments!
Color-treated hair requires a lot of care. Precautions such as using preferably products formulated for dyed hair and always leaving it well hydrated are essential to keep the color alive and the strands healthy! But, a doubt that plagues many people is: can you do protein treatment on dyed hair? Today we will tell you the answer to this question!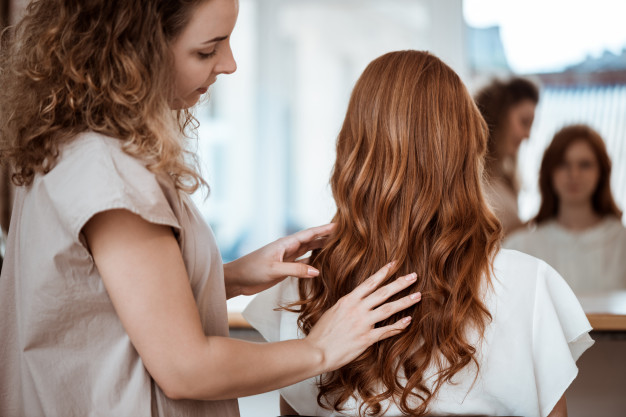 PROTEIN TREATMENT ON COLOR-TREATED HAIR[1]Perkins, S. (2016, October 3). The Best Time to Do a Protein Treatment When You Color Your Hair. NC. … Continue reading
Incredibly, performing a protein treatment on colored hair is very beneficial, for a few reasons that we will list for you, and as long as you choose the right product! 
The first thing you need to know is the reasons to perform this kind of treatment on your dyed hair. Unlike non-chemical hair, which is usually less damaged, colored hair has more damage due to dyeing. Among the characteristics of damaged colored hair are:
Weakness of the hair
More porosity due to damage to the hair cuticle
Less elasticity, resulting in breakage
Split ends
Frizz
Faster color fading
The above damage can simply be bypassed with the right care – like performing a protein treatment! After all, the main reason for all of the above is damage to the hair structure, which ends up losing essential hair nutrients and components, such as keratin. The protein treatment returns these substances to the hair in a simple way. [2]James, M. (2021, March 22). How to Take Care of Dyed Hair. Bellatory. https://bellatory.com/hair/Caring-for-colored-hair
However, to ensure a good and lasting result, you need to choose a quality product! Our recommendation is the 3 Steps Professional Real Brazilian Hair Protein Kit Açaí, from the Brazilian brand RIOBELO. With açaí extract and an anti-yellowing technology, this protein treatment with vegan, cruelty-free and eco-friendly products will make your hair color vibrant for much longer!
RIOBELO'S 3 STEPS PROFESSIONAL REAL BRAZILIAN HAIR PROTEIN KIT AÇAÍ
The Real Brazilian Protein Açaí treatment by RIOBELO has the innovative 20 minutes only™ technology, which guarantees soft, shiny, and frizz-free hair in a matter of minutes! With the extract of one of Brazil's most nutrient-rich indigenous fruits, dyed and blond hair becomes strong and very well nourished. And using this product line is very easy – just follow the steps below!
DEEP CLEANSING SHAMPOO
Without causing damage to the scalp, the Deep Cleansing Shampoo Açaí promotes a deep cleansing with great safety! Apply it to wet hair, and massage from the roots to the ends to form a lather. After that, rinse and move on to the next step.
PROFESSIONAL REAL BRAZILIAN HAIR PROTEIN
Combining protein and acai extract, Real Brazilian Hair Protein contains an anti-yellowing property and with the innovative 20 minutes only™ technology, it will bring several benefits to your hair without fading the color! To use, the instructions are as follows:
Wash your hair with the Deep Cleaning Shampoo twice! Then, completely dry your hair.
Separate your hair into tiny straps and apply Maracujá Real Brazilian Protein starting from the roots until your mane is completely covered.
Leave it on for 20 minutes only™ going up to 40 minutes depending on hair type.
Rinse with water only leaving approximately 30% of the product. Make sure you don't remove the product completely, ok?
Brush or comb your hair so it is straight and well-aligned.
Then, blow-dry it and slowly use a flat iron. Use the flat iron 10 to 15 times on each strip and that's it!
PROFESSIONAL DEEP NUTRITION MASK
The last step of the treatment is the Deep Nutrition Mask, to make sure your hair receives all the nutrients it needs to look great and healthy. Apply the mask to clean and damp hair, and massage it. Then, let it act for a few minutes and rinse your hair! The result will be soft, shiny, gorgeous locks!
Colored hair can benefit enormously from a protein treatment. Just make sure you are choosing a quality product, such as the Real Brazilian Protein Açaí kit, by RIOBELO, specifically formulated for colored hair! And to see even more amazing products from this Brazilian brand and other cosmetics for colored hair, check out the Metro Brazil website!