Find out if honey is nice for your locks today!
It is common knowledge that natural ingredients can be extremely beneficial to human health. Products such as coconut oil, argan oil, and aloe vera are known around the world for providing benefits to the skin and/or hair. Among these substances is also honey! 
Have you ever heard about the benefits of honey for hair? Regardless of the answer, today we are going to tell you whether this substance known for its sweet taste is actually beneficial for hair!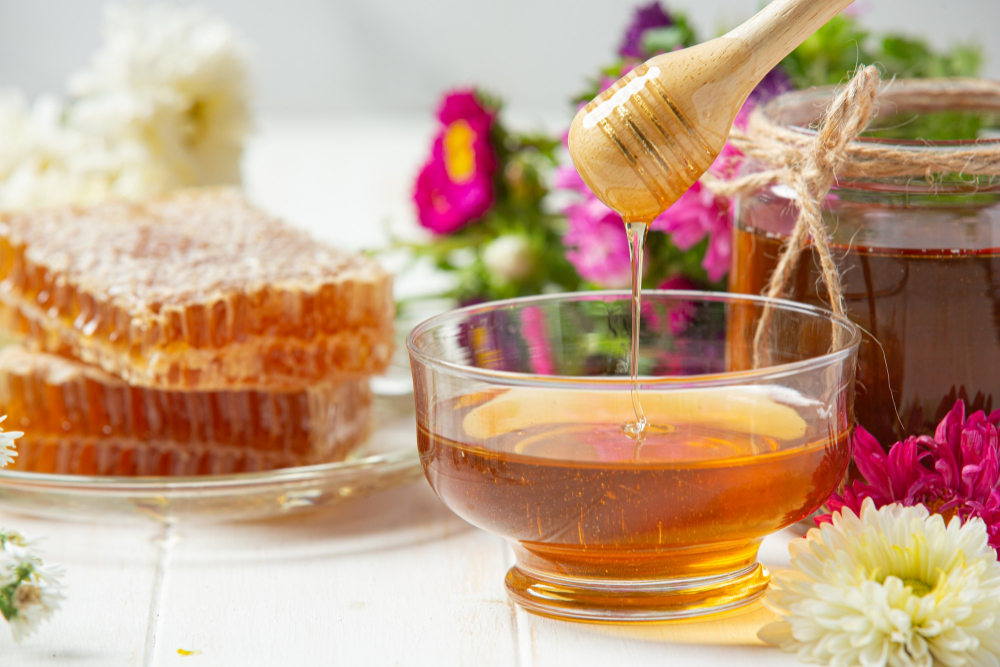 IS HONEY GOOD FOR YOUR HAIR?[1]Blagrove, K. (2021, July 19). 5 Ways Honey Can Transform Your Hair. Mane Addicts. https://maneaddicts.com/5-ways-honey-can-change-your-hair/
The answer is simple: YES! Honey is amazing for hair. This is due to its antioxidant properties, as well as its composition rich in vitamins, proteins, and minerals! Thus, the use of honey brings benefits that you should know about in-depth!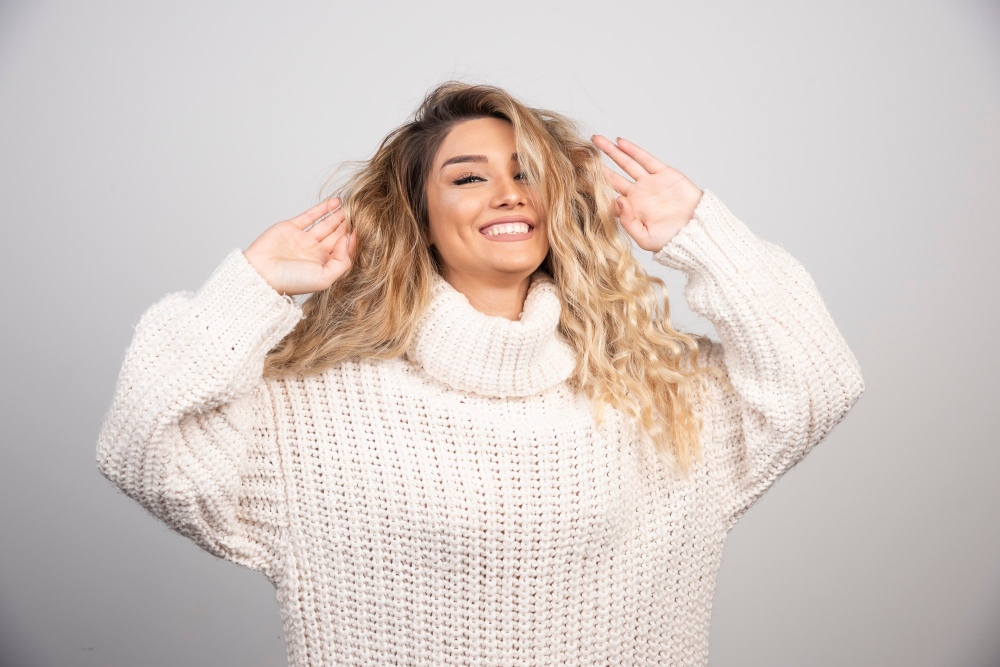 WHY ADD HONEY TO YOUR HAIRCARE ROUTINE[2]Nall, R. M. (2019, September 24). The Benefits of a Honey Hair Mask and How to Make One. Healthline. https://www.healthline.com/health/honey-hair-mask
SOFTER HAIR
A natural emollient, honey is simply fantastic for making hair softer! So if you feel that your strands are too coarse, it's time to add this miracle ingredient to your hair care routine. Besides, being rich in sugar, this substance nourishes the hair strands so that they retain more water, becoming stronger and softer. Incredible, right?
SHINIER HAIR
As we've already mentioned, honey is a natural emollient. But it also has moisturizing properties, which make it a perfect ingredient for making hair softer, more hydrated, and therefore shinier. So, just know that if you want softer, shinier hair, this ingredient should be on your list of favorite products!
CLEANER HAIR
If you think that the benefits of honey for hair are limited to shine and softness, you are wrong! This substance is also indicated to prevent and even treat infections of the scalp (with the approval of a doctor, of course). Thus, situations such as itching and dandruff can be alleviated or avoided with the use of honey in hair care. This is all due to the antibacterial properties of this divine ingredient!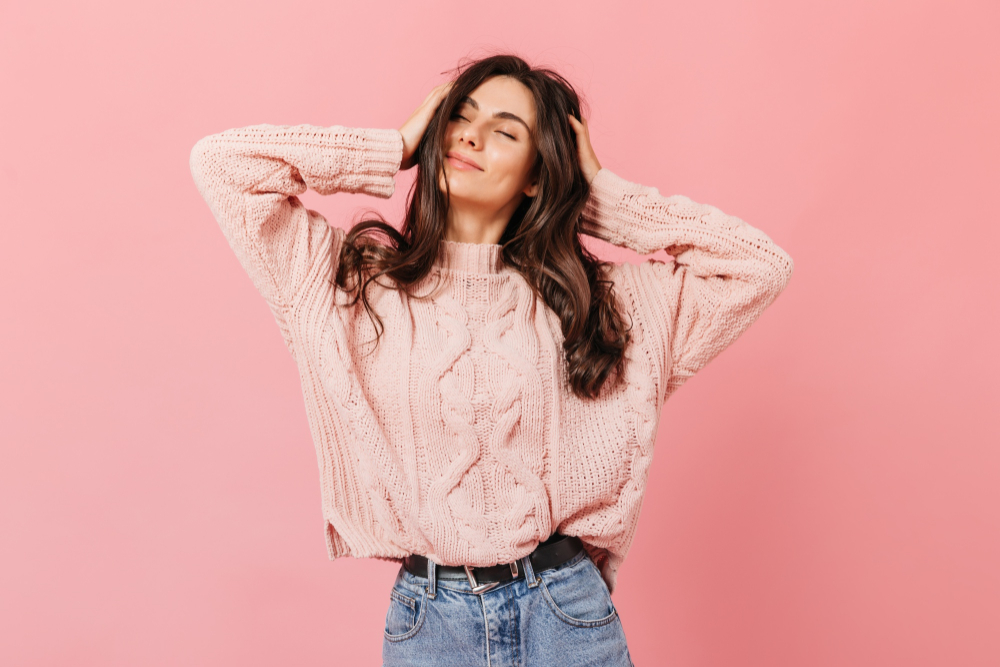 STRONGER HAIR
With so many incredibly beneficial properties for the hair and scalp, honey also ends up making the hair strands stronger! After all, with more nutrients and a healthy scalp, hair becomes more resistant and protected from damage – in other words, it becomes stronger!
FAST-GROWING HAIR
Last but certainly not least, honey also helps with hair growth! Being a natural antioxidant, this ingredient aids the cell regeneration process that occurs in the hair follicles. Thus, the result is healthier cell growth, resulting in faster hair growth! Cool, right?
HOW TO USE IT
If after learning about all the benefits of honey you are dying to know how to use it, know that there are different ways! In case you are a fan of DIY, you can find many different recipes with different purposes…
But if you prefer ready-made products, you can find wonderful products with honey as the main ingredient. This is the case, for example, with the Intensive Moisture Hair Cream from the Brazilian brand Nazca!
As we have shown, honey is an ingredient full of benefits for hair and deserves to be part of your hair care routine! Its use will leave your mane with more shine, strength, and life. So use it today – either in its natural form or in a ready-made product, like the amazing mask by Nazca, one of the renowned and wonderful Brazilian brands that you can find on Metro Brazil's website!