The best thing about lingerie is, for sure, the way that it boosts every woman's confidence and self-esteem! Who doesn't like to feel comfortable and sexy? However, although the fashion world is becoming more body-inclusive, it's still hard to find lingerie if you're a plus-size woman. And we know how crushing it can be to buy lingerie you think it's super nice, but when you wear it, it's simply doesn't look good and it's truly uncomfortable…
To avoid the situation above from happening to you, today we are going to show you how to shop for the perfect plus-size lingerie![1]Block, E. (2018, December 20). Plus-Sized Lingerie: the Best Tips From Real Experts. Who What Wear UK. https://www.whowhatwear.co.uk/plus-size-lingerie After all, everyone deserves to feel sexy, comfortable, and supported when wearing their bras and panties, right?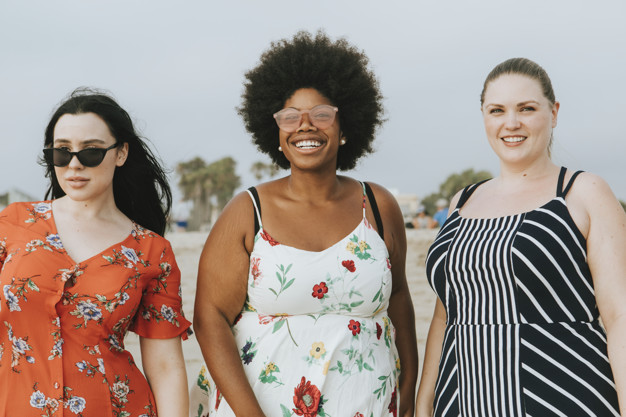 TIPS TO CHOOSE THE RIGHT PLUS-SIZE LINGERIE
DON'T HIDE YOUR CURVES!
In a world where women are bombarded with different ways to lose weight and ads with size 0 models, it can be hard to accept that your curves deserve love and attention. Therefore, the first thing you must do when buying lingerie is to know that you don't need to hide your body!
If you're still a bit on the fence about choosing something too revealing, maybe start with small steps, like corsets, that cover most of your body. But remember that your body is beautiful just as it is and it deserves to be loved and admired!
FIND SOMETHING THAT GIVES YOU SUPPORT
Most often than not, bigger women feel that sexy lingerie lacks support – and that's one of the top reasons why they don't wear it frequently. With that in mind, you should prioritize bras and panties that give you that "supportive" feeling, so look for options with underwired support! Not only you'll feel more comfortable, but it will also look better on your body.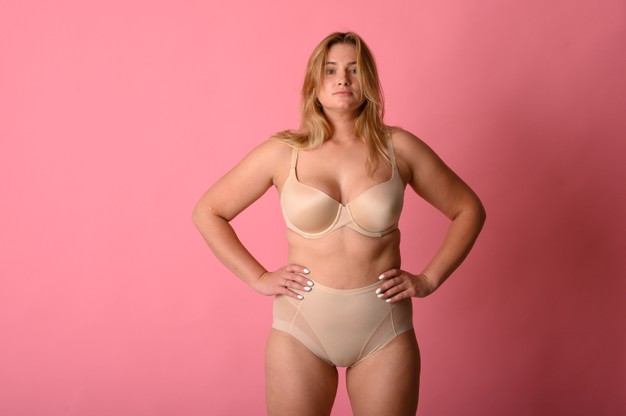 Although it's nice to wear lingerie that gives you support, think about the moments you're going to wear it. If you're going shopping for everyday bras and panties, do look for supportive pieces; but if you're only going to wear it for a night out or a date, there's no problem prioritizing the beauty of the lingerie!
KNOW YOUR MEASURES
The key to feeling comfortable, supported, and confident in lingerie starts with choosing the right size for you. Therefore, if you don't know your exact measurements and sizes, it's time to know! There are several tutorials available online, as well as different bra-size calculators that you can use to help you!
REMEMBER TO HAVE FUN!
The aspects above are important, there's no doubt about that. But the one thing that you should always have in mind when shopping for lingerie (being it a sexy one or not) it's to simply have fun! Just because most stores and brands aren't inclusive, it doesn't mean there's something wrong with you if something doesn't fit you properly.
You can be sure that several amazing bras, panties, and corsets would look gorgeous on you! So try to see shopping for lingerie as a way to love your body and boost your confidence!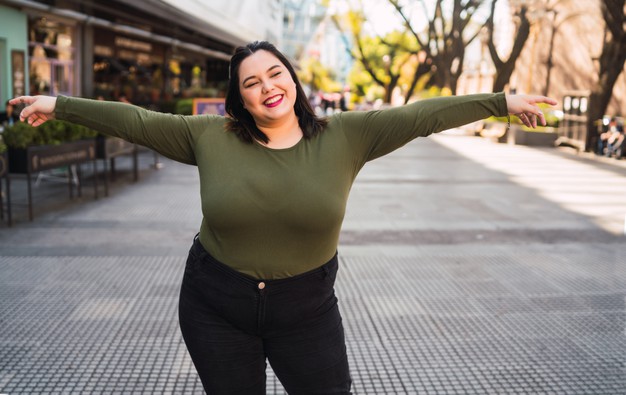 So now you know how to choose the perfect lingerie for your beautiful body!  Oh, and if you want to show even more love and care towards your body, go to Metro Brazil's website and check out the fantastic Brazilian products we have available for you!