Get to know a few things you should do to have healthier hair
Every woman loves when their hair is looking good. But with so little time to take care of it and so many damaging everyday factors, women all around the world find their locks to be unhealthy. Because of that, it is very important to adopt some measures to improve your hair[1]Gillette, B. (2021, January 8). My Hair Is the Healthiest It's Ever Been—and I Owe It All to These 8 Things. The Everygirl. https://theeverygirl.com/how-to-get-healthy-hair/! And don't worry: they don't demand you to visit the hairdresser every week!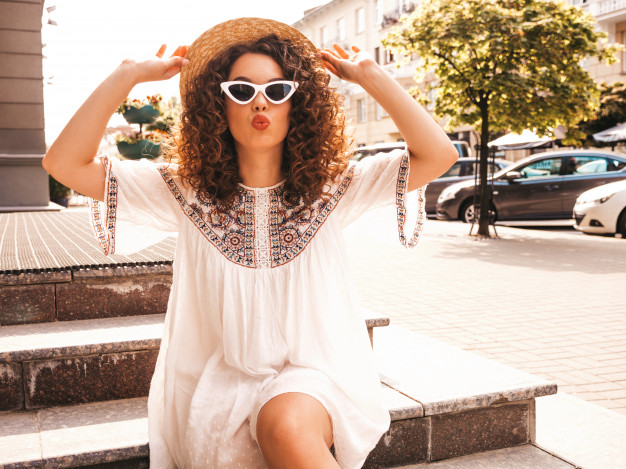 HOW TO HAVE HEALTHIER HAIR
HAVE A GOOD DIET
Having a good diet doesn't mean you need to give up sugar or lose weight; it simply means eating nutritious food, that is great for your overall health! To guarantee healthy hair[2]How To Get Healthier Hair in 10 Steps. (n.d.). Nexxus. Retrieved April 1, 2021, from https://www.nexxus.com/us/en/haircare-101/news-10-strategies-for-healthier-looking-hair/, you should eat fruits and vegetables for the vitamins, eat protein (since they make most of the hair fiber) and drink lots of water (at least 2L, ok?)!
USE NICE SHAMPOO AND CONDITIONER (AND THE RIGHT AMOUNT!)
If you still don't know how to choose the right shampoo and conditioner for your mane, check out our other posts teaching you how to do it. It's super important to choose the proper hair products since they can help with things your locks may be struggling with, like frizz, dryness, or excessive oiliness!
Besides, you also need to know the right amount of shampoo and conditioner you should be using! Since shampoo cleans out the scalp and hair, it also takes off the natural oiliness, meaning if you use it in an excessive amount, it will leave your hair dry… In contrast, using huge amounts of conditioner will leave your mane greasy and heavy.
FOLLOW A CAPILLARY SCHEDULE
Each hair is unique, and you know your hair better than anyone. That's why you should start following a capillary schedule! This is a chronogram that consists of different types of hair treatment: hydration, nutrition, strengthening – whatever your hair needs! Learn how to do it by reading our post that tells everything you need to know about it.
SLEEP WITH A SILK PILLOWCASE
This tip is super important, especially if you have frizzy or curly hair! By sleeping with a silk pillowcase you are going to diminish the friction that occurs when you sleep at night. If you always wake up to hair full of frizz, it's probably due to this. So if you want to see your hair looking smoother, try changing your regular pillowcase for a silk one!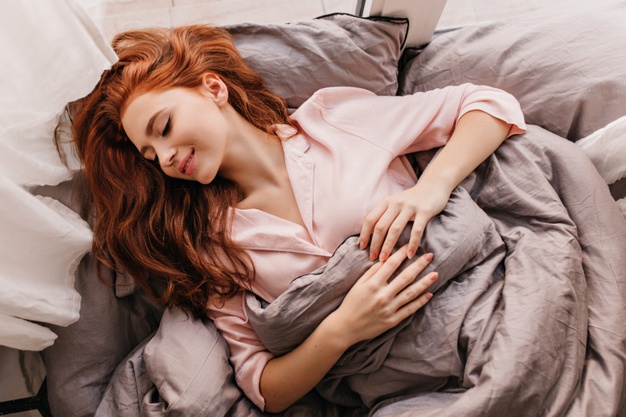 GET AWAY FROM HOT TOOLS
It's no news that heat is bad for your hair. If you use hot tools such as flat irons or curling irons with frequency (and without the proper preparation), odds are your hair is (or will become) unhealthy! The same thing goes for using hair dryers.
If you really want to use heating devices, choose high-quality ones (such as the ones from the Brazilian brand Lizze), and always use a thermal protector first! But if you can, at least let your hair air dry most of the time, ok?
VISIT A HAIR SALON EVERY THREE MONTHS
To keep your hair healthy, you should try to visit your hairdresser at least every three months! This way, you will keep your mane with a good cut and, if you suffer from split ends, you can get rid of them!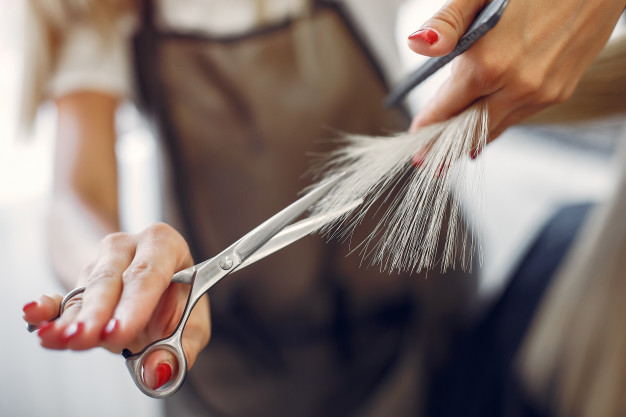 USE NATURAL OILS
Although a lot of people think oiliness is bad for the hair, that's not true at all! Using natural oils – such as coconut oil and olive oil – is really beneficial for the locks! If your hair is brittle and damaged, go on and try some homemade oil treatments to restore the shine and moisture! 
Oh, and if you don't like DIY recipes, there are several amazing hair products that have natural oils as their main ingredients! Check out these ones from Nazca!
DETANGLE THE RIGHT WAY
Last, but not least, you need to detangle the right way! It doesn't matter if your hair is straight or curly, you should avoid brushes (especially those made of plastic) and choose wide-teeth wood combs instead. Wood combs don't damage the hair fiber and don't have static effects, leaving your hair frizz-free! And if you don't have one, you can also use your fingers!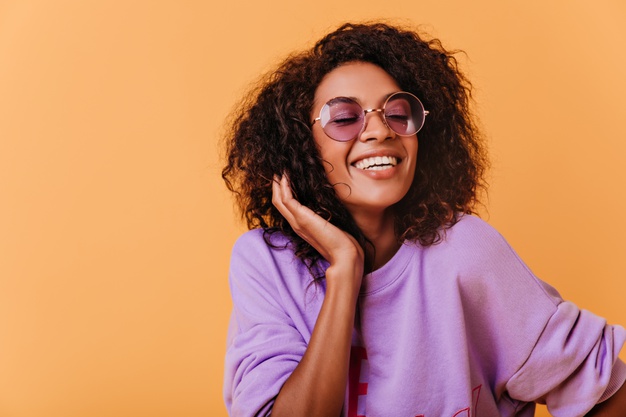 So, did you already know about these steps you should take to have healthier hair? If you didn't, it's time to follow them! And remember: besides these things, it's super important to use only high-quality hair care products, like the ones you can find on Metro Brazil's website! Go and check them out!