There are a number of varieties of bras available today – each with its own purpose, pros, and cons. Among the favorites of women around the world is the push-up bra! This piece that makes any woman feel amazing is more complex than it seems, and today, that's what we're going to talk to you about. Get ready to find out everything about the push-up bra!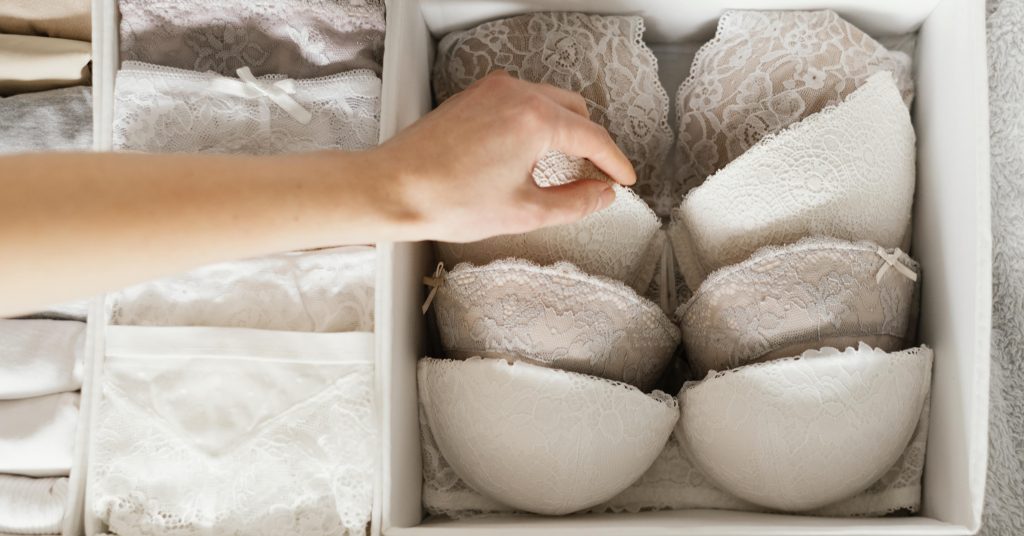 ALL THE DETAILS ABOUT PUSH-UP BRAS[1]Devasurendra, D. (2020, March 17). Everything You Wanted to Know About Push-Up Bras. Amanté Lingerie. … Continue reading
WHAT IS A PUSH-UP BRA?
First, you need to know what differentiates the push-up bra from regular bras, right? This particular type of bra is known to give a more voluminous appearance to the female bust. This is because of the extra padding, which pushes the breasts up and inward, giving more prominence to the neckline!
If you've never worn a push-up bra because you're afraid of being uncomfortable, don't worry! Nowadays, there are several options of this bra made in comfortable fabrics, which will allow you to feel good (and very confident!) when wearing it, and with the most varied types of clothes. This is the case, for example, of the Deep Line Bra from the Brazilian brand Plié, perfect for deeper necklines!
WHY WEAR IT?[2]Singh, R. (2021, March 11). 5 Differences Between a Push Up Bra and a Normal. . . Clovia Blog.

https://www.clovia.com/blog/difference-between-a-push-up-bra-and-a-normal-bra/
Although there aren't any rules when it comes to lingerie, there are a few main reasons why you would opt for a push-up bra… Those with bigger breasts benefit from the support of the extra padding as well as the lift it provides. At the same time, women with smaller breasts create the illusion of a larger bust! Amazing, right?
Another awesome thing about push-up bras is that you can wear them daily if it suits you! Imagine wearing this gorgeous bra from Plié and feeling incredible every day!
TYPES OF PUSH-UP BRAS
We know that the push-up bra is already a type of bra; however, there are varieties of them! There are what we call "levels" of a push-up bra, going from 1 to 3. And as you can imagine, these levels are related to how much lift it causes to the bust!
Level 1 is the one that has the most discreet impact on the breasts. Because it has less padding, it causes a slight and natural change in the neckline. Level 2, on the other hand, has a greater impact because it has more padding! Level 3, on the other hand, has the most noticeable result, increasing up to 2 breast sizes! For this reason, it is usually more indicated for women with smaller or medium-sized breasts.
The Makeup Skin New Beauty Bra by Plié is an example of a level 2 push-up bra! Although it causes a noticeable lift, it is still much more discreet than level 3, making it perfect for any occasion.
The push-up bra is a unique piece that, with its technology, brings enormous benefits to a woman's self-esteem. So when buying yours, don't forget to choose a quality brand that values comfort, like Plié and the other Brazilian lingerie brands available on Metro Brazil's website!