Organic and natural oils are the key to having lustrous, healthy hair. Have you ever wondered which natural and essential oils to use to achieve attractive, healthy, and thick hair? Nature has provided us with a plethora of natural oils for beautiful, healthy hair!
When it comes to growing strong, thick hair, different oils have different powers. Some oils stimulate the scalp, which promotes hair growth. Others aid in strengthening the strands or soothe an irritated scalp. Natural oils are also useful to lock in moisture, condition, and add gloss.
Discover through this article the oils that will help you grow strong, thick hair by conditioning your scalp and strands.
Why organic and natural oils are good for hair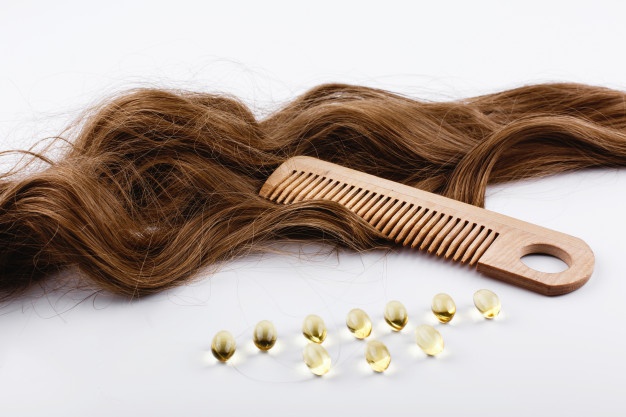 Natural hair oils can provide you with lustrous, beautiful hair without terrible side effects. Throughout history, oils and other natural ingredients were used by ancient beauties from many nations. Nowadays, people are each time more concerned about going fully natural and finding sustainable ways to take care of their beauty.
Oils are rich in important fats and phytonutrients. A good hair oil can nourish your hair from the inside out, stimulating hair follicles and restoring shine, as well as smoothing split ends and removing frizz.
Some civilizations thought that particular oils could prevent hair loss, and now, some scientific studies demonstrate that certain natural oils can really have stimulating properties that might help hair growth.
Natural and organic oils for your hair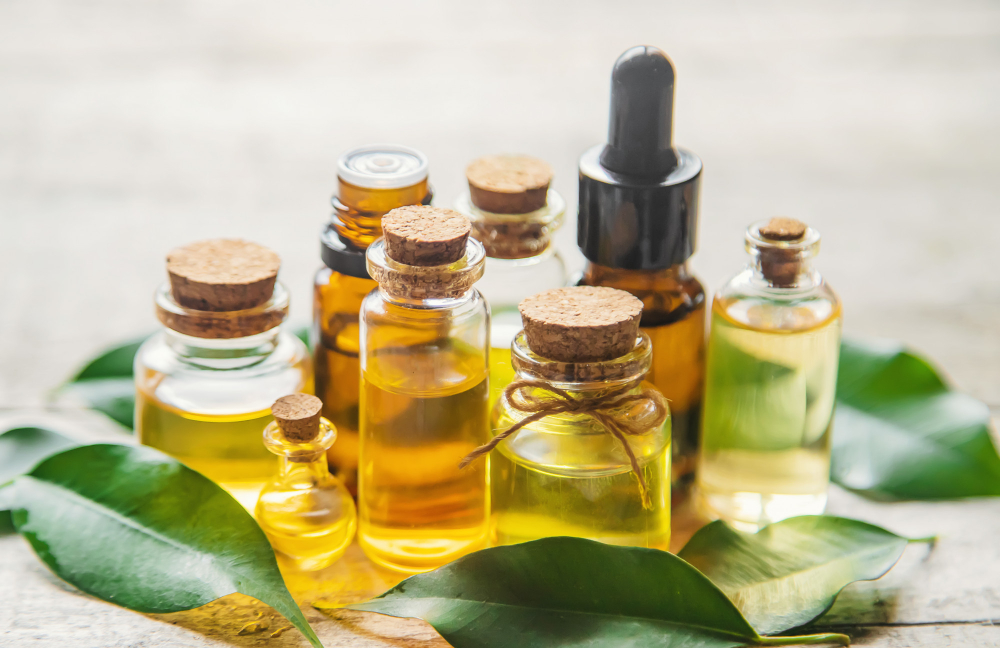 Peppermint oil
Peppermint oil does more than just refresh the senses: it also stimulates hair follicles and improves hair development by increasing circulation to the scalp.
Organic argan oil
Argan oil is a traditional ingridient from tribes in North Africa for health and beauty, particularly hair. It has medicinal and age-defying properties since it contains a lot of vitamin E, antioxidants, and fatty acids. Argan oil results in shiny locks, and there is little doubt that its moisturizing benefits are great for dry and damaged hair. Argan oil has a long history of being used to cure hair loss, scalp diseases, and damaged hair.
Rosemary oil
Rosemary essential oil promotes hair development. This oil improves circulation, which may help to prevent hair follicles from becoming starved for blood and dying, resulting in hair loss.
Camellia oil
In Japan, this slightly creamy oil is really popular. For years, geishas have used it on their hair to get the beautiful sheen they are known for. It softens and manages hair, restores gloss, locks in moisture, protects against pollutants, and makes even the most challenging hair easier to deal with.
Ylang-ylang oil
In past centuries, ylang-ylang oil was utilized as a natural hair growth cure to treat fine and limp hair. Whether legend or fact, research now backs up what ancient cultures believed, and it appears that ylang-ylang is a valuable natural element for preventing hair loss and conditioning the hair, making it silky and elastic.
Sesame oil
Sesame oil nourishes and repairs hair. It's famous for its use in Asian cuisine, but it also helps to promote hair development and keep your scalp healthy.
Sesame oil is rich in Vitamin E, B complex, and minerals like magnesium, calcium, and phosphorus, which assist to strengthen the hair from the roots and nourish it thoroughly, resulting in better hair with each usage.
[1]The Best Oils For Hair Growth & Thickness. (2022). Indagàre Beauty. https://www.indagarebeauty.com/blogs/blog-landing/best-oils-for-hair-growth-and-thickness
Now that you know some great natural oil options, you just need to pick your favorite (or pick them all) and create a routine for hair growth and strengthening.
Did you like this article? Share it with your friends and follow us on social media!
Plus, visit our website for the best hair care products!