Whether you love makeup or not, mascara is a woman's best friend when it comes to looking fancy! If you are a makeup addict, odds are you already know that there are several different types of it[1]Your Ultimate Guide to Every Type of Mascara. (n.d.). Byrdie. Retrieved April 6, 2021, from https://www.byrdie.com/types-of-mascara – each one with a different purpose. Although it can be a bit confusing to know which one is the best one for you, applying it is way easier than putting on some fake eyelashes, right? 
If you aren't sure which one you should use or if you don't even know that there are various types of this product, after reading this, you'll know all about it!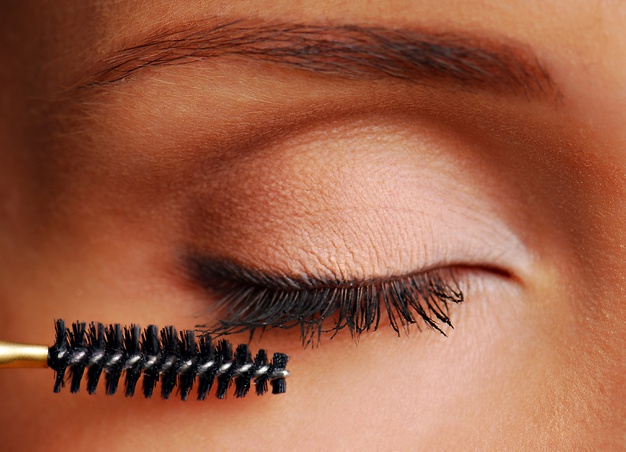 WATERPROOF
If you're an athlete, simply want to go swimming, or if you just cry a lot but can't handle being without mascara, the waterproof type is the one for you! Although this type of mascara is great if you want to avoid smudges, you should know that it is also a bit difficult to remove.
To make your life easier when taking it off, you can either use a waterproof makeup remover or try a simple hack: before applying waterproof mascara, apply a layer of a "normal" version! By doing so, you won't have to spend a long time taking it all off or worrying about makeup residues.
FIBER
Are your lashes few and far between? If you answered yes, the fiber mascara is a good option for you! This type of mascara has a two-in-one system: one side is a white primer and the other one is the usual black formula. With this unique system, fiber mascara adds lengthening fibers to the lashes, making them longer and more voluminous!
But be aware: just like the waterproof mascara, it can be tricky to remove, so read the instructions carefully, ok?
LENGTHENING
If putting fake eyelashes or eyelash extensions seems like a lot of work to you, lengthening mascara can have (almost) the same effect! Short lashes benefit from this type of makeup due to the type of brush. The best lengthening mascaras also have a curling effect!
VOLUMIZING
Volumizing mascara is simply AMAZING. By making your lashes thicker and adding volume, your glance will impact everyone! Just like lengthening mascara, volumizing ones also curl the lashes a bit. Oh, and if you want even more volume, try applying more layers of mascara!
CURLING
Do you feel like your lashes are super straight? Well, if that's the case, it's time to curl them up! The best option is the one that does just that: curling! Due to their specific brushes, curling mascara helps your lashes go up and give you dreamy lashes! And a little tip: to make the effect even more noticeable, place the brush on the base of your lashes!
CLUMP-FREE
The downside of a lot of mascara is that they clump. If that's something you can't stand, there's no need to worry! Nowadays, there are several clump-free mascara options available! They are especially recommended for those who already have voluminous and/or long lashes (the most prone to clumping).
BOTTOM-LASH
The bottom lashes also need some attention! Because using "regular" mascara brushes on the little bottom lashes normally lead to clumping or smudging, the solution has been made available: bottom-lash mascara! With a super-thin brush, you can make your bottom lashes stand out without having to deal with smudged mascara!
NATURAL
This option is perfect if you have allergies or just don't like wearing tinted mascara but want your lashes to look curled and long. They are also a great option if you want to be more eco-friendly: most regular options have lots of ingredients that aren't great for the environment (nor for your body)!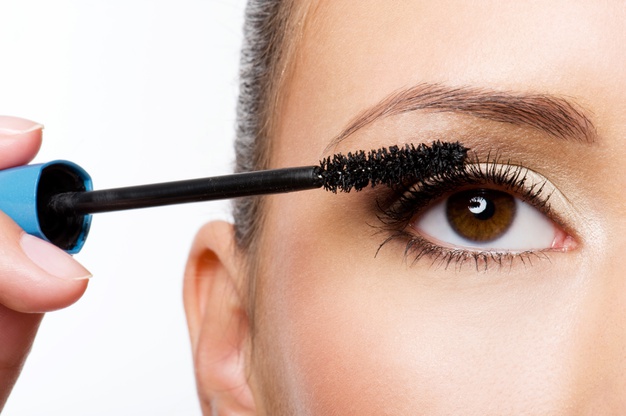 As you can see, there are quite a few mascara options to choose from, right? And if you are looking for some incredible beauty products to make you feel amazing, check out Metro Brazil's website and find the best Brazilian brands' products!