Some lingeries are so pretty that it makes you want to show it around – and you actually can! Relax, for that you don't need to walk half naked on the streets. Actually, some outfits that show lingerie (such as lace bodysuit) are super classy and elegant.
Wearing outfits that show a little bit of the lingerie are no longer considered vulgar. This trend had become a fashionista obsession some seasons ago and, since then, it never went out of style. We can totally understand the reasons: lingeries have a super cute and feminine design and are made out of beautiful and luxurious fabrics, such as lace and silk.
That took lingerie to another level and status: it is no longer just underwear, but an accessory. It adds an extra charm to your outfit, an extra charm, that makes all the difference. You don't have to be afraid of looking tacky or "way too much", there are a bunch of options that can provide you a super fancy look!
Lace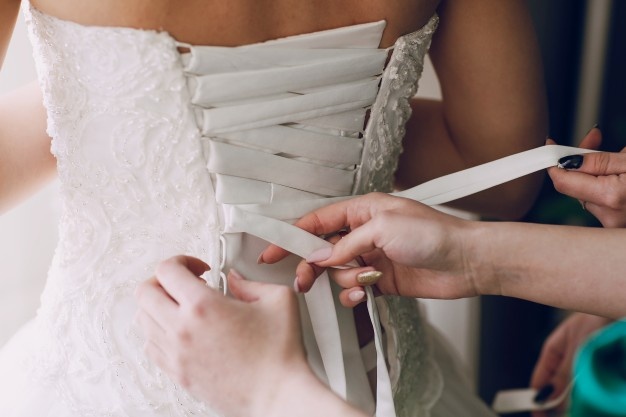 Lace is one of the most beautiful, delicate and feminine fabrics ever. It is widely used to decorate lingerie, but also in other clothing such as skirts and dresses. Lace is an all-time classic and is always trendy, that's it is always welcome to your wardrobe: you can't go wrong with it.
Bodysuits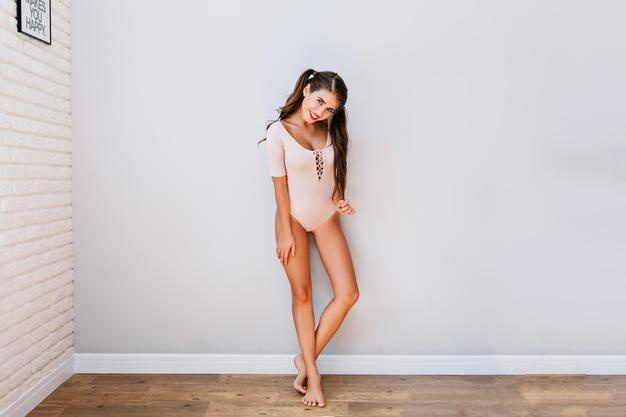 Bodysuits made a huge comeback some seasons ago and, thankfully, never went away again! They are super sexy, fancy, look great, enhance the curves, and the body's best features. Plus, they are really versatile: there is the right body suit for every kind of situation.
Lace bodysuit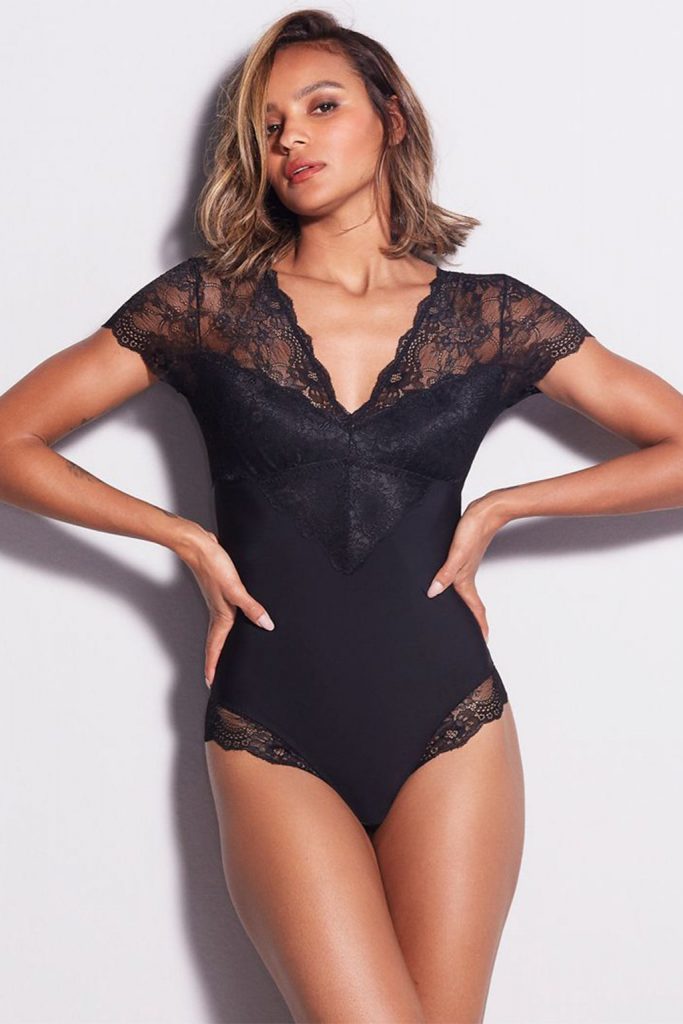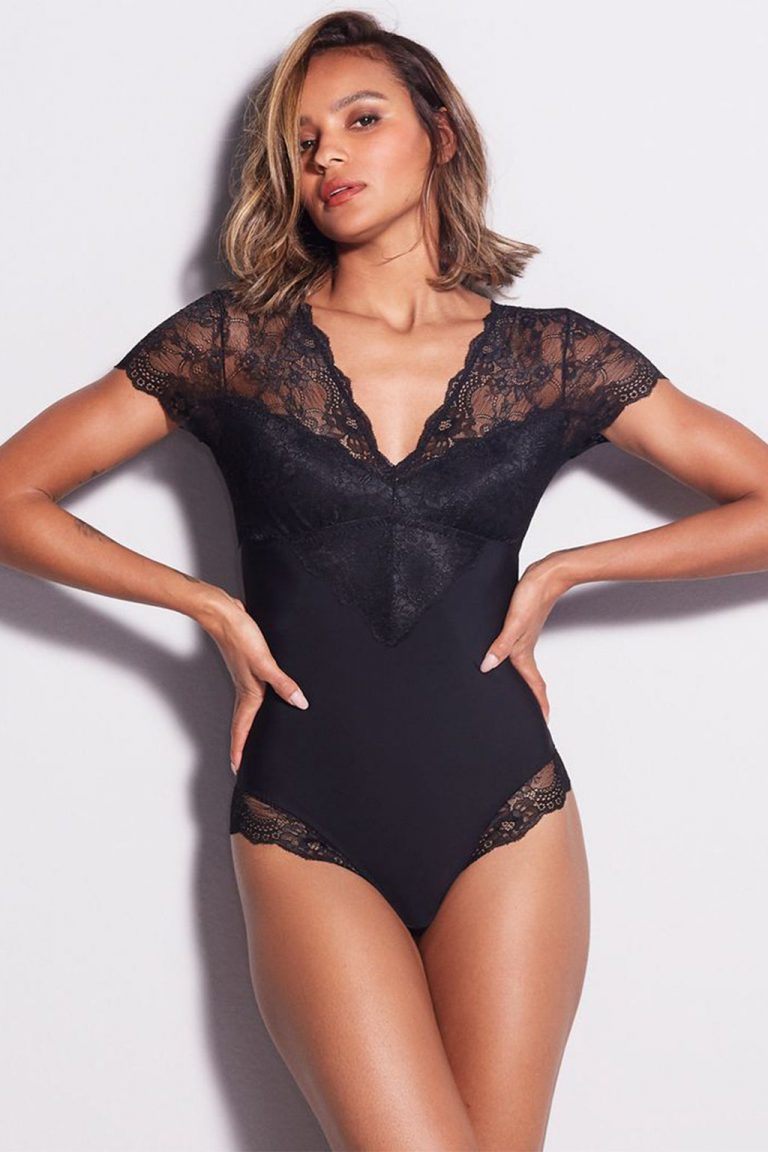 Here we are: the best of both worlds. Lace and bodysuits are a perfect match and no surprise they are so popular. When it comes to outfits that show lingerie, bodysuits are probably the most chosen pieces. Also, the easier to match and safest pick to guarantee a sexy but not vulgar look.
Lace bodysuit + jeans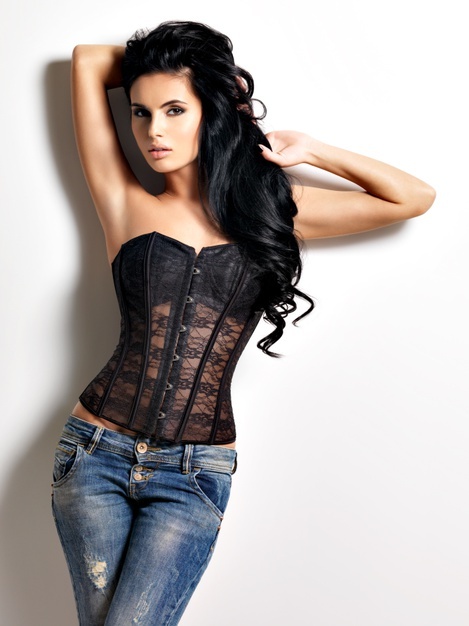 If you are into a casual look, this is the perfect combination for you! Denim pants are classic, just like lace, and even though these two fabrics are completely different, they make a great combination. Jeans' simple and modern visual creates a great contrast to lace's finesse and femininity.
This is a great idea for an outfit to wear during the day and on more informal occasions.
Lace bodysuit + tailoring
We just told you how lace and denim are a great combination for informal occasions. Well, if instead of it you are looking for a classy look, combining a lace bodysuit with tailoring pants is THE right choice!
Both lace and tailoring are super fancy, but while lace is sexy, tailoring is super serious. That results in the best balance possible! You have sensuality and elegance in the right amount.
How to look fancy wearing a lingerie as an outfit
To keep an elegant outfit on every type of occasion (formal and informal), there are some golden tips that should always be followed. By practicing them, you can't go wrong with your look.
The first one: be careful with transparency. Lace and tulle are really beautiful and you can (and must) add some sheer details to your look. However, choose discreet and mannered transparency. Exaggerated transpicuous may look a little "too much" and not classy at all.
Secondly, if you want to make sure that your lingerie outfit won't look vulgar, a bodysuit is the best piece you can choose. Bras are just as beautiful and there are many ways to build a beautiful outfit using them. However, that might be more difficult for beginners, since it requires a little more practice. By picking bodysuits, you can't go wrong.
[1]https://alexandrajo.com/how-to-wear-a-lace-bodysuit-outside-the-bedroom/
And if you are looking for the best bodysuits and lingeries, visit Metro Brazil's website: we have the best authentic Brazilian brands!
Don't forget to share this article with your friends and follow us on social media!