A perfectly straight hair look never goes out of fashion. It is an all-time classic – and flat irons help us a lot when the subject is achieving sleek and shiny strands. But if you don't use them the right way, the result can look uneven and not elegant at all.
If you love a straight hairstyle but have difficulties using flat irons, you are not alone: many women feel the same way. But this article will help you to end this problem: we will teach you how to flat iron your hair perfectly.
You can start the straightening process in the shower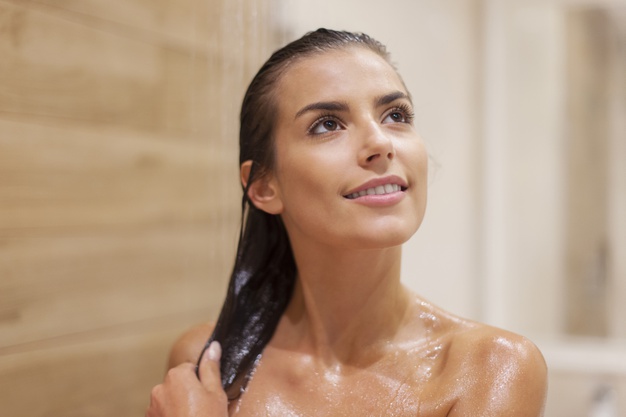 Shampoo and conditioner don't have the power to make your hair look straight. Smoothing hair products, on the other hand, may be able to help prepare the strands for the flat iron process by supplying moisture.
Flat irons, like all heat tools, can cause dryness and damage if we don't take good care of our strands. That's why using nourishing products is extremely important.
Thermal protectants are essential
Flat irons reach a very high temperature and it can totally burn the hair. But this can be avoided with a very simple solution: a thermal protector. They come in many different textures: oils, sprays, serums, conditioners… and are really easy to apply!
You just have to spread an amount of the product on damp hair before the heat styling process. It resists humidity and extreme temperatures, resulting in hair free of frizz, damage and super healthy looking.
Divide your hair into sections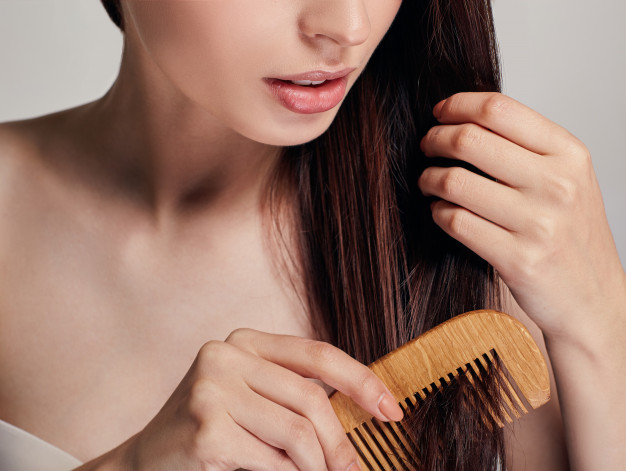 Dividing hair into thick portions is not helpful at all: the iron won't be able to reach the portions effectively. As a consequence, to get a noticeable result, you would need to reapply heat – which must be avoided at all costs, since excessive heat is extremely damaging. Instead, divide hair in thinner sections to make it easier to keep track of your progress.
This might sound like a hard-working task, but it is actually the opposite: taking smaller sections will save you a lot of time and effort.
Regulate the temperature
Investing in flat irons with adjustable temperatures is life changing. This way you can regulate the temperature and avoid overheating.
Some irons can reach 450 degrees (fahrenheit) – but these are designed for salons, to be used in keratin treatments, for example. There is no need to use such a high temperature at home, besides the fact that this can totally burn the hair when not used by a professional. Use lower temperatures (300 to 350 Fahrenheit degrees are a safe zone).
[1]https://www.teenvogue.com/story/top-ten-flat-iron-mistakes
Apply products that will make the straight effect last all day
Setting sprays, hairsprays and post-straightening products help your flat iron effect last all day long. Anti-frizz serums and hair oils are also great options: they enhance the straight effect, help to seal the cuticle and add even more shine and smoothness.
By following these tips, your flat ironing process will be much easier, longer-lasting and the most important thing: you will prevent your hair from getting damaged.
Don't forget to visit Metro Brazil's website: we have the best Brazilian hair care products and styling tools.
Did you like this article? Share it with your friends and follow us on social media!