Wearing your hair natural may be really satisfying. Learning how to define curls on your natural hair is a very useful skill. Today, we will show approaches you can take and how to define curls for natural hair.
To turn hair strands spectacular, every girl needs to know curling techniques. Even if you prefer to wear your hair straight, understanding a few curling techniques will come in handy on days when you want to change things up.
The basic routine to get beautiful and healthy curls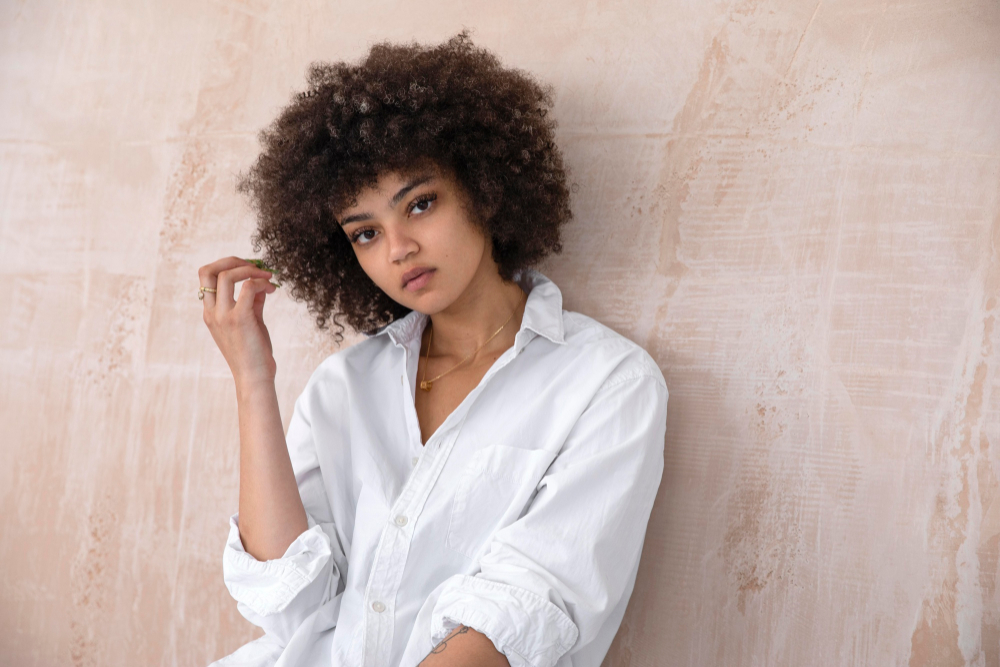 Let's go over the preparatory stages so that our hair stays healthy and vibrant before we start adding definition to those natural curls. To get distinct curls on natural hair, there are some basic habits you must incorporate into your routine.
Step 1: Make sections in your hair
Cleanse your hair thoroughly with your favorite shampoo before rinsing. Divide your hair into manageable portions and bind them with clips, twists, or basic braids once it's clean. It is not necessary for the parts to be precisely equal.
Step 2: Detangle your strands
Apply a heavy moisturizer and your favorite leave-in conditioner on the parts.
Step 3: Moisturize and seal the surface
Seal in the moisture once you've nourished your natural strands. This will preserve your hair from breaking while also ensuring that it maintains its length. Now, you are ready to dive into the sophisticated methods you may employ to obtain distinct curls on your natural hair.
Hair definition methods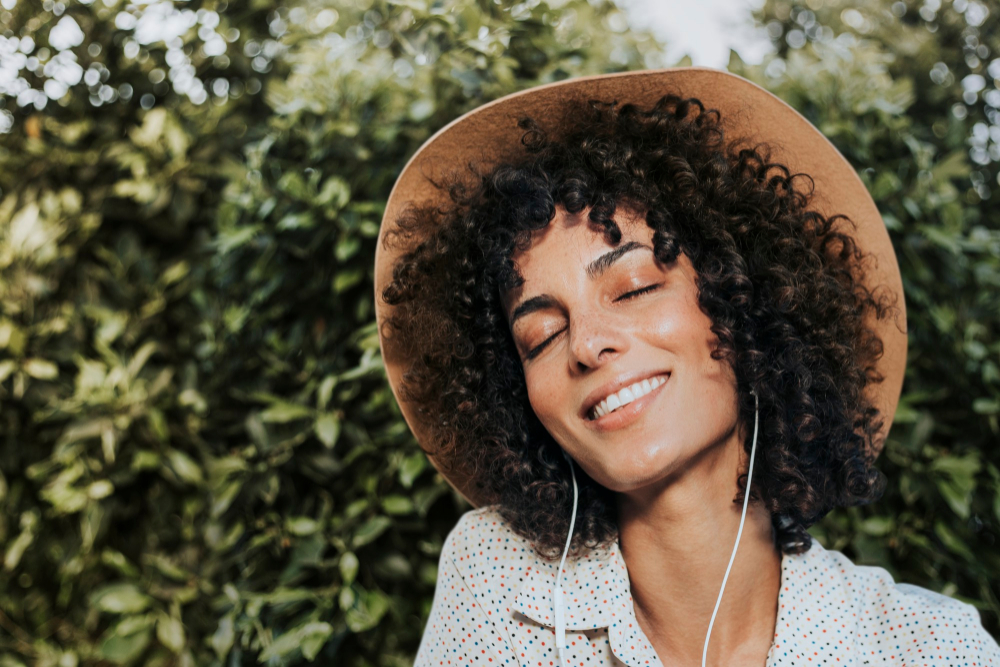 Finger coiling
When it comes to defining your natural hair, finger coiling is one of the most traditional and also one of the most effective approaches. It takes a little longer, but the results are wonderful!
All you need are your fingertips, a little product, and patience to make miniature spring-like coils with your fingers. Apply a tiny quantity of curling cream or gel to your small portions and twirl after your hair has been cleansed, moisturized, and sealed.
Make sure your hair is hydrated when you do this. To keep your hair damp, softly sprinkle it with water every now and then. Twist the hair from the roots to the tips with a curl activator.
The sponge technique
When time is not on your side, this method is a quick cure to get those curls popping. After detangling your hair, use a style product and spread evenly with a brush or a wide-toothed comb.
Now it's time to use your sponge to make circular motions all over your head. Curls should appear after a short period of time. To avoid frizz, place the sponge as close to the scalp as possible and completely dry your hair under a hood dryer.
Wash and go method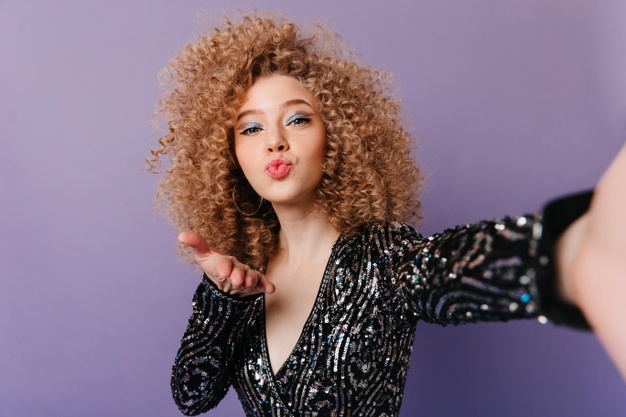 There is no middle ground when it comes to the wash and go method. Either it will provide you with perfect results or it will be a complete failure.
One thing to keep in mind is that definition adores hydration. If you followed the preparation stages outlined above, keep in mind that if you're opting for a wash and go, your hair must be completely wet before using your curling cream or styling conditioner. Otherwise, your hair will become frizzy.
After you've moisturized your hair sufficiently, employ the shingling or praying hands methods to further define your curls. Make sure to work in small parts so that each curl receives the hydration and attention it deserves. After that, you can expand your hair by banding it or lightly twisting it.
Allow your hair to air dry or use heat to dry it, but only after it is at least 70% dry. Remove any bands or untwist your hair after it's dried. Apply a small amount of your favorite oil to your hair if it is crunchy.
[1]THE SECRET TO SUPER DEFINED CURLS ON NATURAL HAIR. (2022). Hey Curls. https://www.heycurls.com/blogs/thehue/how-to-get-defined-curls-on-natural-hair
Curl definition can be improved in a variety of ways. We showed you some ways of doing it, but there are even more ways to define your strands: you can do braids, twist your hair or use tools such as rods, or even curling wands.
Simply try the methods and choose the one that you are most comfortable with and that best meets your hair's needs. Always remember to do what your hair enjoys, and it will return the favor!
Did you like this article? Share it with your curly haired friends!
And don't forget to visit our website and follow us on social media.