Dreaming of long, smooth and healthy hair? Some habits and products can make a great difference in this mission of achieving hair growth – in this article you are going to learn about them!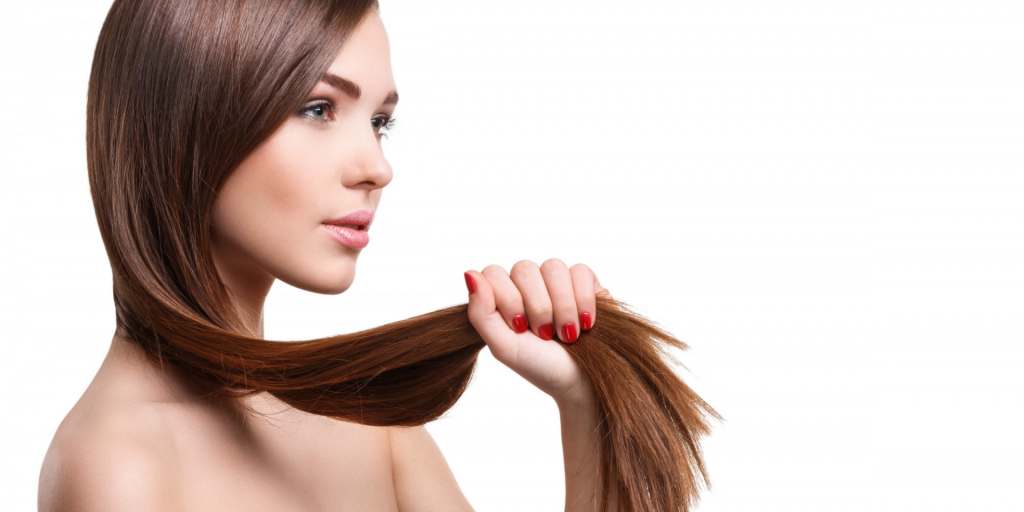 Why is your hair not growing?
Keeping the hair healthy is the key for good growth. There might be many reasons behind problems with hair growth, such as genetic factors, poor diet or hormonal changes. In these cases, it is essential to investigate and seek medical help. Nevertheless, many times the hair growth is compromised due to dryness and damage.
There is no magical potion, but to invest in a good hair treatment is really important – it repairs the hair fiber, avoids split ends and makes the hair healthier and stronger – helping you to achieve the long strands goal. [1]https://www.medicalnewstoday.com/articles/hair-growth-products#_noHeaderPrefixedContent
Best products and ingredients for hair growth
There are specialized lines created to improve hair growth and/or decrease hair loss. There are, also, specific ingredients that carry the reputation of contributing to hair growth. Here are some of them and their main benefits:
– Collagen: helps to build protein and amino acids, strengthening the hair
– Caffeine: increases blood circulation to the scalp, stimulating growth
– Proteins: helps to eliminate breakage and split ends, improving the strength and elasticity of hair
– Biotin: stimulates keratin production in the hair and can increase the rate of follicle growth
– Keratin: fills in the gaps that come with hair damage, smooths cells that overlap to form hair strands
Protein treatment for hair and Keratin treatment for hair growth
How protein works in hair
As pointed out in the last topic, most of the mentioned ingredients are related to proteins. This is not just a coincidence: proteins help to repair and reconstruct hair strands, making the hair stronger, therefore, making it grow faster.
Protein treatments for hair became very popular and keratin is one of the most famous options.
There is a reason for that – the hair structure is made of 95% keratin. Keratin-enriched hair care products repair the fiber structure, rebuilding the hair, filling its gaps and healing damaged hair, ensuring thick, full locks and a healthy growth.  [2]https://www.healthline.com/health/what-makes-hair-grow#What-can-help-your-hair-grow?
Protein therapy for hair
RIOBELO has a complete professional hair protein kit, made with natural and authentic Brazilian fruits. It has 3 steps and 2 available options: "Açaí" and "Maracujá". Açaí is an antioxidant fruit, rich in phytosterols, anthocyanins, fatty acids, and flavonoids. All of which fight the premature aging process and improve the appearance of your hair. It is a great choice of treatment for bleached hair.
Maracujá, also known as passion fruit, is rich in complex vitamins A, B, and E. It contains minerals such as calcium, zinc, iron, and phosphorus. The fruit also has a high content of fatty acids and bioflavonoids which have antioxidant, anti-dandruff, emollient, and moisturizing properties while also being effective in controlling oiliness. It is the perfect protein for curly hair. [3]https://www.healthline.com/health/hair-growth-products#how-we-chose
Home care
Frequent care is essential in the pursuit of hair
growth, which is why it is necessary to take care of your hair not only in the
salon – but also at home. Use home care lines and masks enriched with strengthening ingredients.
Nazca Intensive Moisture Hair Cream is a mask with Vegetal Keratin as its main ingredient and other properties that make a full repair treatment. This line also has a shampoo and a conditioner or a kit containing all the above.
By keeping a healthy lifestyle and taking good care of your hair, you must see the growth results soon!