After all, filled-in eyebrows are as important as the perfect eyeshadow
Considered by most women as one of the most important steps of the perfect eye makeup look, eyebrows come in different shapes and sizes.  Over time, the overall "beauty pattern" of the eyebrow changed: in the 90s' the thinner they were, the better; but today, women with natural bushy eyebrows are the ones considered lucky! [1]Buddemeyer, R., Buddemeyer, R., Cardellino, C., & Cardellino, C. (2021, April 7). 15 Genius Tricks for Getting the Best Brows of Your Life—Seriously. Cosmopolitan. … Continue reading
Since lots of women are born with thin eyebrows and others – unfortunately – went through beauty procedures that left their brows with "gaps", makeup is a fantastic way to achieve that filled-in, bushy brows look! To help you with that, today we are going to show you some of the best ways to fill in your eyebrows![2]Dweck, C. (2020, December 3). All The Ways To Fill In Your Eyebrows, Explained. Into The Gloss. https://intothegloss.com/2020/12/brow-makeup-options-pros-and-cons/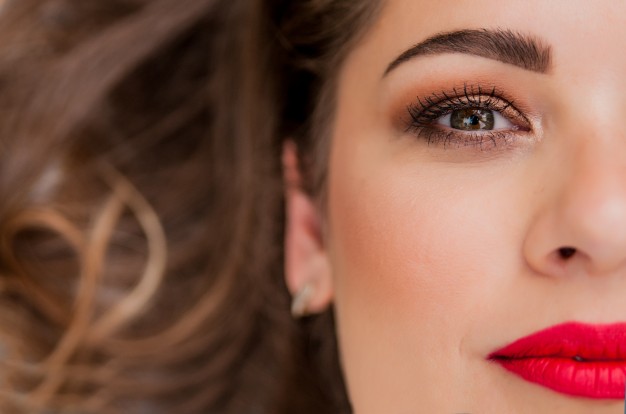 DIFFERENT PRODUCTS TO FILL IN YOUR EYEBROWS
TINTED GEL
A lot of women's favorite way to fill in their brows, the tinted gel is the easiest way to add color to them. Although it's super simple to use, you may find that, depending on your eyebrows' overall condition, this product is not enough to make them look filled-in! For amazing results, brush your brows down to apply the gel, and after that, brush them up again!
PEN
Using a pen to make your eyebrows filled in is great if you want a natural look! Since it colors both the hair and the skin, you can be sure that the results will be very good. However, be careful to not overdo it, ok? Don't apply too much pressure when using it, as well as start applying at the middle of your eyebrows to the end, and then filling the beginning of the brows.
PENCIL
The best thing about using a pencil to fill in your eyebrows is that it's super easy to apply! However, you should be aware that it doesn't add color to the hair – it colors the skin. Therefore, to have better results, don't forget to brush your brows down to have better contact between the pencil and the skin! Then, just brush the brows back up.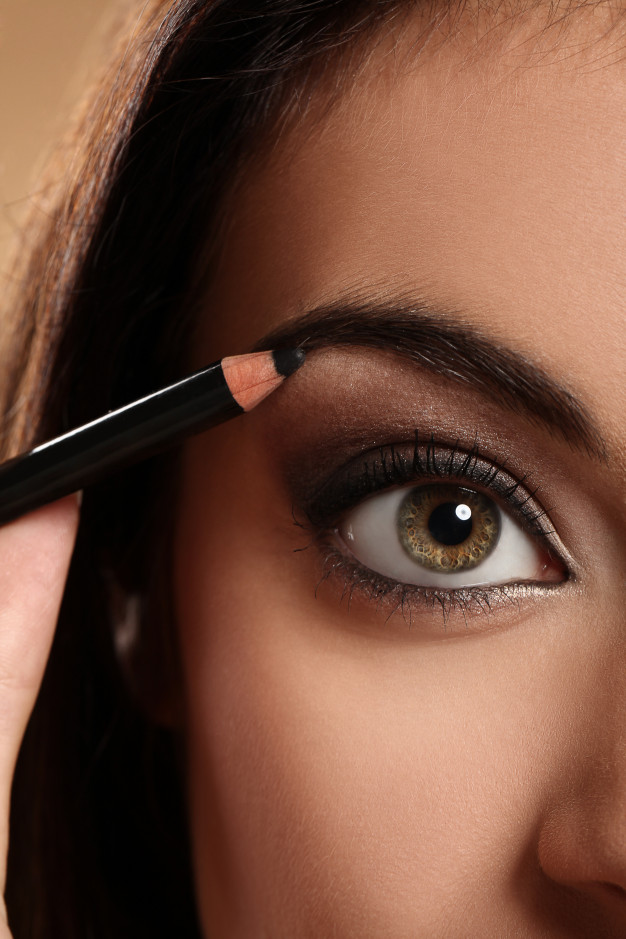 BROW POWDER
If you feel your eyebrows mainly lack definition, try out the brow powder. With the help of an angled brush, you'll be able to define the shape of your brows the way you want to! Just don't forget to apply the powder in the direction of the hair growth for a more natural look, ok?
STEP-BY-STEP ON HOW TO MAKE YOUR EYEBROWS LOOK GREAT
BRUSH YOUR EYEBROWS!
As we mentioned before, the overall look of your eyebrows will be better defined if you remember to brush them before and after filling them in! Use a dry and clean mascara brush to do so.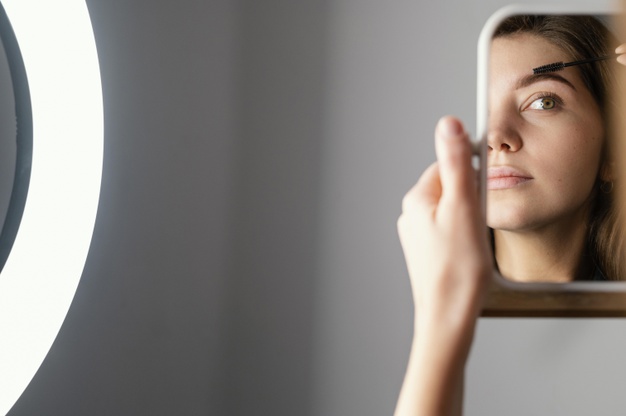 CHOOSE THE RIGHT SHADE OF PRODUCT
Just like concealer and foundation, there are several different shades of eyebrow products. Therefore, you should find one that better suits your hair color! If you have dark hair, choose a color one shade lighter to apply on your brows, for a natural look. However, if you have light hair and want to make your eyebrows stand out, choose a color that is one or two shades darker than your locks!
DON'T OVERDO IT – MAKE IT LOOK NATURAL
Especially if you use tinted gel or eyebrow pen, be careful when applying them! Since they are very concentrated, it's easy to apply a little bit too much on your brows… So put a small amount of product and then, apply more if needed.
SHAPE YOUR EYEBROWS A BIT
If you fill your eyebrows in and think they still aren't looking their greatest, try to shape them a bit by plucking any loose hair you may find! But be careful not to overpluck! Also, don't forget you can use the eyebrow products to give the shape you want to your brow, like an arch shape!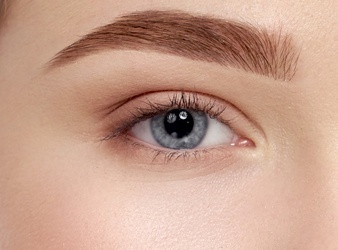 Now you know all about the different types of products to shape your eyebrows! And pay attention to the tips we gave you, as well: they can make all the difference. Oh, and if you want to take care of yourself just as you want your eyebrows to look their best, check out all the beauty products available at Metro Brazil!