Whether you have trouble with near or far vision, astigmatism, or any other eye condition, it is something you should cope with within the most comfortable manner for you; one of the issues you should consider is contact lenses vs. glasses.
Eyes are among the most delicate organs in the human body; they need extra attention and care. Many eye complications may arise throughout your life; you may have trouble seeing near or far or peripheral objects. In such cases, we encourage you to consult a doctor for a precise examination, diagnosis, and guidance on treating it.
The doctor may prescribe lenses, and the issue of whether you should choose eyeglasses or contact lenses begins there.
In reality, the "contact lenses VS glasses" debate depends significantly on your lifestyle and preferences, for each has its pros and cons.
Contact Lenses VS Glasses in Lifestyle: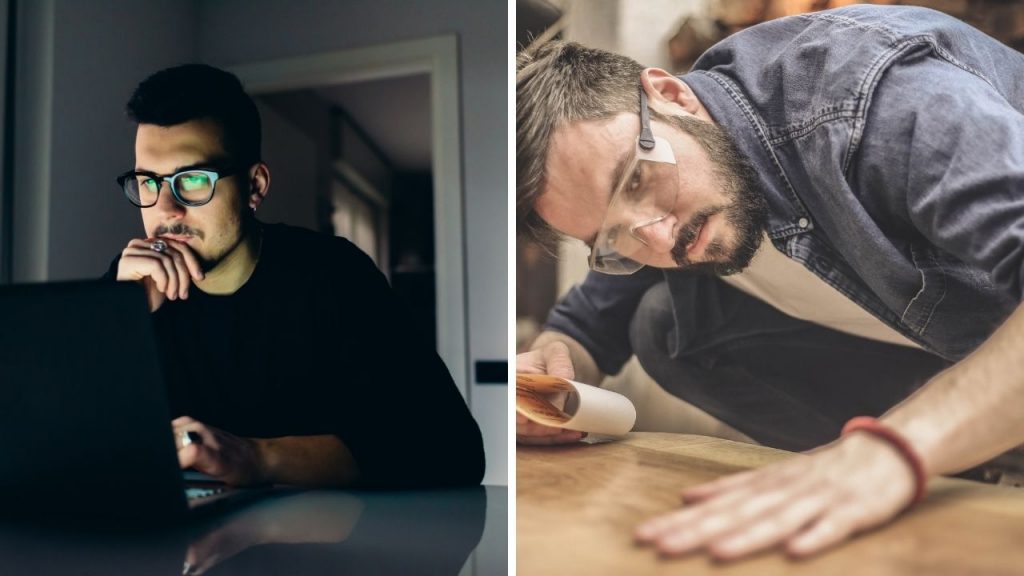 Let's face it! We live in an era of racing with time. Our lifestyles demand us to run around from one task to another; we are always in a rush; it's like the 24 hours are not enough!
If you lead an active lifestyle, you have a job that requires too much movement, or you are an athlete, for instance, glasses can come in the way since there is a high chance they fall and break, which can get expensive to repair.
Besides, when you handle work that requires eye-protective gear, like welding or carpentry, you will find yourself at the crossroads of choosing between clear vision and safety. Not unless you figured the miracle solution for fitting the gear over your glasses; in such case, let us in on your little secret! Otherwise, contact lenses are your go-to option.
On the other hand, contact lenses cover only parts of your eye, offering you partial protection from screen radiation. Therefore, if your lifestyle involves long hours before a screen, eyeglasses are better for your eye health.
Contact Lenses VS Glasses in Fashion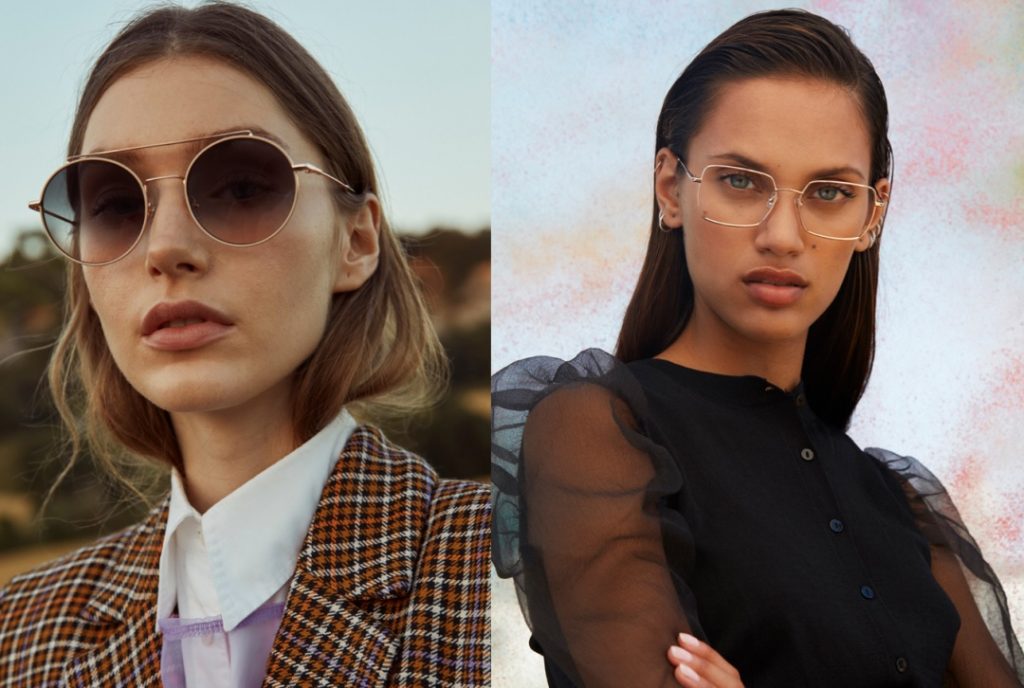 Eyeglasses are a trend now! Whether you have an eye condition or not, celebrities made it a "cool" addition to accessories. But after all, it is a matter of taste. Most people consider eyeglasses to disturb their overall style, especially when they have an eye condition, and consider sunglasses as a part of their daily accessories. Imagine having to switch between your sunglasses and eyeglasses each time you need to take a better look at something!
However, contact lenses spare you the trouble and add flavor to your style; they come in different colors and time for use, so you can change your eye color each day as your mood tells you! Not to mention, they are less expensive when you look at the bigger picture.
Regarding fashion, contact lenses can sure offer you a diversity of options eyeglasses simply can't.
Contact Lenses VS Glasses in Use and Maintenance
Every eyeglasses wearer's struggle ever is to go out on cold rainy days; it gets too foggy it is hard to see; people even demanded installing wipers with the glasses!
This issue, along with the constant fear of eyeglasses falling, breaking, or scratching, is enough to make contact lenses more preferable for you, don't you think! But we get it; rumors have it that contact lenses may scratch your cornea and who would choose convenience over safety, right! In reality, cornea scratching is a far-from-reach situation, particularly when you practice proper health recommendations and consult a doctor to prescribe the right fit of contact lenses for your eyes.
Read more: Bifocal Contact Lenses
How to handle Contact Lenses:
Hold on! What about the risk of infection! Proper cleaning and handling of contact lenses can be a little bit tricky. Look at it this way, contact lenses offer a wide range of advantages that make them worth the effort, and here are some recommendations to make the process even easier:
Only put on the contact lenses as scheduled by the specialist.
Avoid wearing contact lenses overnight.
Avoid exceeding contact lenses wearing time as prescribed by the specialist.
Do not reuse daily disposable contact lenses.
Discard single-use contact lenses immediately after removal.
Try using soft contact lenses.
Avoid changing brands of contact lenses without a specialist's consultation.
Avoid cleaning or rinsing the contact lenses with tap or drinking water since it may contain microorganisms that play a role in getting an eye infection.
Remove contact lenses immediately after swimming or any water contact with the eyes. Otherwise, use goggles.
Use specific solutions to clean multi-use contact lenses as advised by the specialist, before and after each use.
Do not change brands of solutions without a specialist's consultation.
Visit the ophthalmologist for a regular eye check-up.
Since contact lenses need more maintenance than eyeglasses, the latter is a better choice for children. As for adults, most of them feel uncomfortable with eyeglasses regarding style, discretion about their eye condition, and the annoying feeling of pressure upon the nose and the ears. However, eyeglasses can protect the eye against dust and other injury factors and have fewer side effects since they do not touch the eye directly.
In conclusion, the "Contact Lenses VS Glasses" debate is actually up to you to settle. Whether to go for eyeglasses or contact lenses is eventually a matter of preference, and you can choose either after getting a proper examination with a specialist's help.
Don't forget to visit MetroBrazil Store for high-quality contact lenses