If you want your hair to be soft and shiny, look for a jar of coconut oil. This natural oil is suitable for almost all hair types and is high in fatty acids, which are beneficial to your skin and hair.
This article describes how coconut oil can help your hair heal from ordinary damage, enhance texture, and regain its health and luster. It also explains how to use it and how to select a suitable oil.
Why coconut oil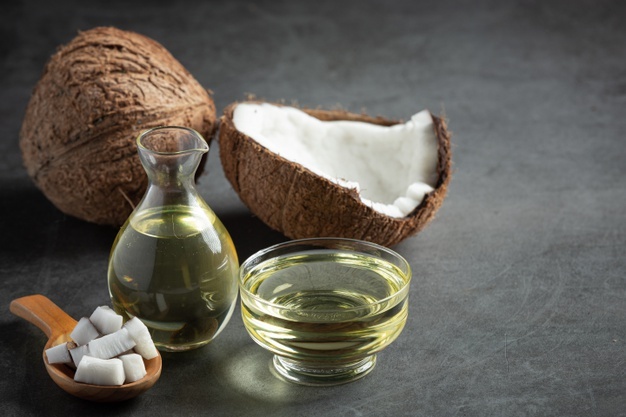 Coconut oil is high in vitamins and fatty acids, both of which are important for hair and scalp health. You will be allowing these compounds to penetrate the hair cuticles and scalp pores, if you use it!
You'll notice that your hair becomes softer, more lustrous, and stronger over time, and you'll be able to say goodbye to split ends! Additionally, massaging natural oils on the scalp stimulates hair development, which means that in addition to all of the previously mentioned benefits, you will be helping your hair grow healthier!
Coconut oil for damaged hair
Coconut oil possesses a one-of-a-kind ability to enter the hair shaft (the part of the hair that shows above the scalp).
Coconut oil can lessen the quantity of water absorbed into your hair by entering it. This reduces the amount of damage done to your hair on a daily basis.
How to use it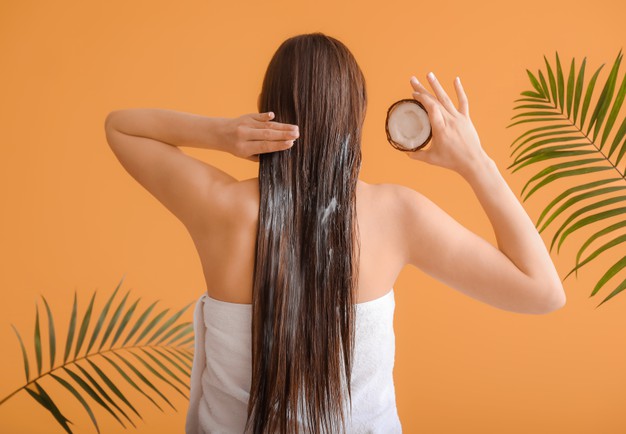 Coconut oil can be used on your hair in a variety of ways and for a variety of purposes. The most popular technique to use it, and the one that we will recommend in general, is as a capillary mask, applied 1 to 2 times per week and left to act on hair strands for 5 to 10 minutes. There are other usage suggestions, provided below, which are more suited to specific scenarios.
Hair protector
Before dying your hair, coconut oil can be used as a form of "hair protection." By applying it for a few days before coloring, you will be depositing vitamins and substances into your hair, ensuring its safety – or at the very least, minimizing damage.
Split ends and frizz remedy
Coconut oil can help with frizz and split ends since it has emollient characteristics (that is, it has a considerable amount of water in its composition). So, if you're tired of going to the salon every month or week simply to keep your hair under control, coconut oil could be your savior.
Leave-in
Start by replacing your leave-in conditioner (or even your combing cream) with coconut oil if you wish to avoid using chemical products. Just be careful not to overdo it with the amount of product you use on your hair so it doesn't seem oily. Apply the oil to your hair to add shine, eliminate frizz, and make it easier to comb.
[1]What You Need to Know About Using Coconut Oil for Your Hair. (2022). Verywell Health. https://www.verywellhealth.com/coconut-oil-for-your-hair-4171883
Now it is easy to know why coconut oil is so famous: as you can see, this oil is super nourishing for hair, besides being super versatile!
If you enjoyed this article, share it with your friends and follow us on social media!
And if you are looking for the best Brazilian hair care products, visit our website!