For those who like to take care of their hair, using more than one product during and after washing is a common thing. Shampoo, conditioner, and hair masks are usually the main ones. However, among the most beloved products of haircare lovers is also hair oil!
If you still don't know or have never used hair oil because you don't know which one to use, today's article is for you! We will show you how to choose the ideal hair oil for your hair type. Let's find out which one is the best for you?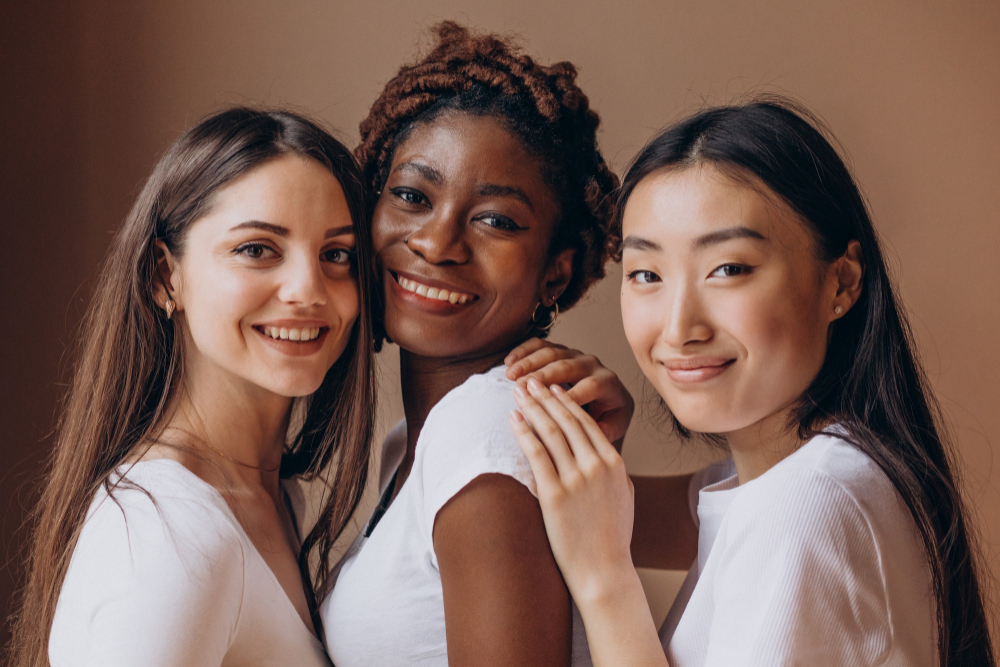 CHOOSING THE RIGHT HAIR OIL FOR YOUR HAIR TYPE[1]Kama Ayurveda. (n.d.). Best Hair Oil For Your Hair Type – How To Find The Right One? Retrieved August 19, 2021, from https://www.kamaayurveda.com/blog/best-hair-oil/
Incredibly, ALL hair types can use hair oil. It may sound strange, but even oily strands benefit from this type of product! They are essential for keeping the hair and scalp healthy, in order to impact the hair's appearance as well as its growth. 
These products can be used directly on the hair, as a leave-in product (such as this Restoration and Shine Treatment Oil, composed of passion fruit extract, from the Brazilian brand RIOBELO), or they can be used in the composition of hair masks and conditioners. Its use can be daily or weekly, depending on the condition of your hair! Now, see which oil is the most suitable for your hair in the list below!
FOR DAMAGED, DRY HAIR: JOJOBA
Jojoba oil is amazing for those who are feeling very dry or damaged hair. With a high capacity to be absorbed by the scalp because it has a similar structure to the sebum it produces, its nutrients are absorbed deeply! In addition, jojoba oil also contains antibacterial properties, and is great for preventing and treating dandruff or other types of skin problems on the scalp!
Because it contains several vitamins, such as B vitamins, jojoba oil makes your hair strong and full of life! Its frequent use will give you strong, thicker, and more voluminous hair, and longer hair in a shorter period of time! Amazing, isn't it?
FOR EVERY HAIR TYPE (ESPECIALLY IF YOUR LOCKS FEEL LIFELESS): COCONUT
This is one of today's most famous natural oils! Also used in cooking, coconut oil is full of vitamins that are good for the human body. Its use is indicated for all hair types – straight, curly, or wavy, damaged or not. However, it is especially indicated for those who feel that their hair needs more life!
With a large amount of water in its composition, coconut oil promotes a lot of hydration to the hair, leaving it softer and shinier. If you want to use coconut oil in your hair, you should know that it can be found in hair products, such as the wonderful mask made by the Brazilian brand Nazca!
FOR FRIZZY, BRITTLE HAIR: ARGAN
Another of the most successful natural oils around the world, this product is highly recommended because it contains a large number of antioxidants and vitamins that contribute to hair health! Its use promotes shine and nourishment to the hair from the very first time. In addition, it also contributes to the health of the scalp and protects against heat!
Argan oil can also be found and used in its natural form or in the composition of hair products. Our recommendation is the argan oil mask from Nazca!
FOR ALL HAIR TYPES BUT MAINLY DAMAGED ONES: MACADAMIA
Not as well known as the others on this list, macadamia nut oil is simply fantastic! Rich in magnesium, calcium, and antioxidants, its use is indicated for all hair types, but its results are widely visible in damaged hair. Because it contains so many vitamins and minerals, this product is great for ending frizz and bringing more nutrients to the hair, leaving it softer and shinier!
Like the others, it can also be used in its natural form. Although rare to find, some brands, such as Nazca, have hair masks with macadamia nut oil in their composition!
As you have seen, natural oils can be used in all hair types, bringing many benefits. So, now that you know which oil to use on your mane, go to the Metro Brazil website and choose your ideal hair mask from the best Brazilian brands!