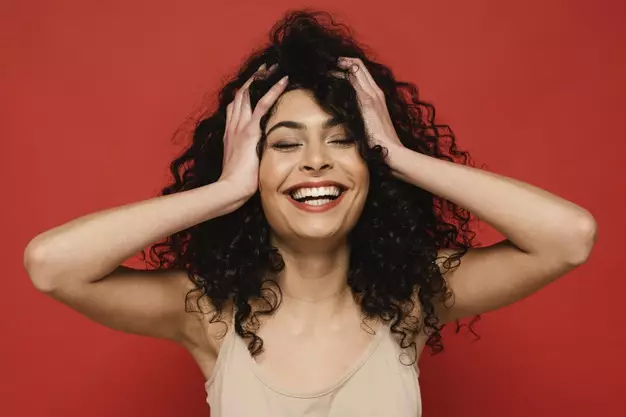 Meet the incredible Brazilian brand RIOBELO!
Get to know all about this fantastic and innovative professional haircare brand
The year 2021 brought several surprises and novelties. Among them is a wonderful one: the launch of the RIOBELO brand! Directly from Brazil, RIOBELO offers premium products for hair care, all of the highest quality and with simply amazing ingredients! Today, we will tell you a little more about this brand and its products. Are you ready?
Always aiming for excellence, RIOBELO offers professional hair cosmetics made with authentically Brazilian ingredients. Not only the composition of the products are unique, but also the avant-garde technology behind them! Called 20-minutes only™, this brand innovation makes dream hair possible in just a few minutes! And it is all done with the idea of bringing the best of Brazil to customers around the world.
RIOBELO's goal is simple: to bring the best possible product, safe, full of quality and innovation, always with a Brazilian essence, to everyone! Thus, through two main lines of hair products, the brand is completely sure that its mission will be achieved! Well, now that you know a little bit about the brand, how about getting to know its amazing products in more depth?
But before we show you all of RIOBELO's divine products, you need to know a few things – especially if you are addicted to social media! The first is that the Brazilian brand can be found on social networks like Instagram (@riobelobrazil) and has a super complete website with all the information you might need (riobelo.com.br).
Also, you should know that all the products we are going to show you are available on Metro Brazil's website, which delivers internationally! So, now that you know all this information, let's see all the RIOBELO cosmetics!
GET TO KNOW RIOBELO'S PRODUCTS
As we mentioned, RIOBELO products are completely Brazilian! Incredible, isn't it? From the ingredients to the packaging, everything is made in Brazil and always has quality, efficiency, and safety as its principles. So when you choose to use a product of the brand, you can rest assured that you are using the best technology available!
The RIOBELO products (all vegan, cruelty-free, and formaldehyde-free!) are divided into two main sections: those for home use and those for professional use. In addition, the products are all made with one of two natural extracts – either acai or passion fruit! Since the cosmetics available are many and all amazing, we will tell you a little about each one, okay?
Firstly, let's learn about the two extracts: açaí and maracujá (aka passion fruit)!
AÇAÍ EXTRACT PRODUCTS
Açaí is an indigenous fruit from the Amazon forest. It is filled with nutrients such as fatty acids, flavonoids, anthocyanins, and phytosterols – all amazing antioxidant properties! By using açaí extract on haircare products, RIOBELO's cosmetics improve the overall appearance of the hair, leaving it stronger and healthier!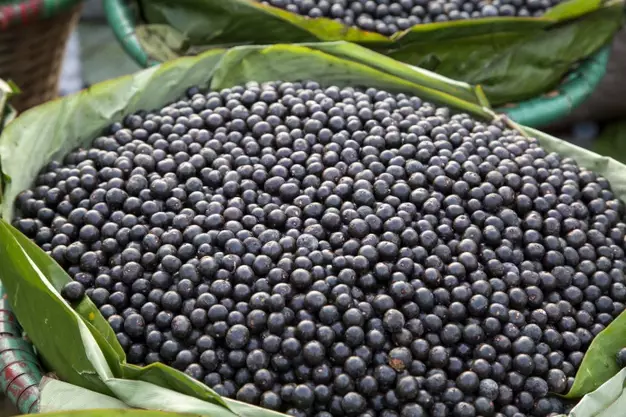 RIOBELO's açaí extract products are indicated for blonde and color-treated hair since they contain an incredible anti-yellowing technology!
MARACUJÁ (PASSION FRUIT) EXTRACT PRODUCTS
Another indigenous fruit from Brazil is the maracujá – the Portuguese name for passion fruit! Rich in vitamins and minerals such as vitamins A and B, calcium, iron, phosphorus, and also filled with fatty acids, the extract of this (delicious) fruit is amazingly beneficial for the locks.
The RIOBELO products with maracujá extract – indicated for non-chemically treated and curly hair – work as antioxidants, moisturizing and anti-dandruff cosmetics!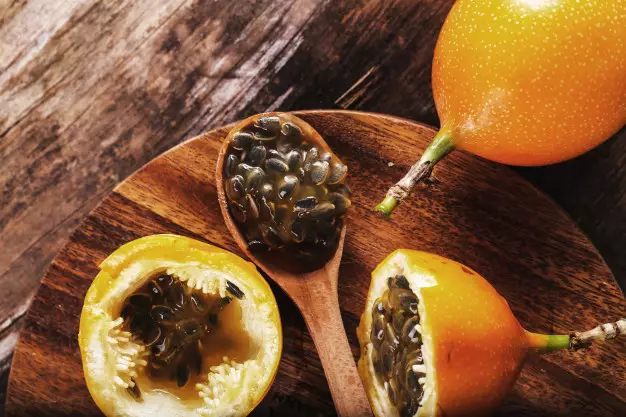 Now that the benefits of both those extracts have been explained, it's time to know the salon treatment products as well as the home care line. Oh, and you need to learn how to use them, of course! Also, there's another great thing about RIOBELO's products: if you follow the instructions properly, you can even use their salon line at home!
SALON TREATMENT PRODUCTS
RIOBELO's Real Brazilian Protein treatment consists of 3 steps:
Deep Cleansing Shampoo
The brand's Deep Cleansing Shampoo is wonderful for kicking off a phenomenal treatment that will leave your hair soft, healthy, and frizz-free! With a neutral pH of 7, you can be sure that your hair and scalp will be safe and undamaged while being deeply cleansed at the same time.
The Açaí Deep Cleansing Shampoo is indicated for blond or dyed hair, as it contains an anti-yellowing technology, keeping the color alive and unaltered! Passion Fruit Deep Cleansing is recommended for non-chemical and curly hair!
Using this first product is very easy! Just apply a sufficient amount of it from the roots to the points, massaging well. After that, just rinse, dry your hair completely, and continue with the next steps!
Real Brazilian Protein
Step 2 is the main part of this care routine: the Real Brazilian Protein treatment! Remember RIOBELO's super innovative technology, the 20 minutes only™? This is when the magic happens!
In approximately 20 minutes, you will see your hair healthier and softer, with all the safety in the world! This cosmetic is also found in acai (for blond or dyed hair) and passion fruit (for non-chemical or curly hair) versions. Besides, using it is also very easy!
As we said, the Real Brazilian Protein is available in two versions: the açaí extract one – on the below image – and the maracujá extract option!
After the first step (washing the hair twice with the Deep Cleansing Shampoo and then drying it completely), it's time to apply the Real Brazilian Protein starting from the roots. However, it is essential to divide the hair into small strips to ensure that it is completely covered with the product!
After applying, leave it on for 20 minutes only™! But depending on your hair type, you may need to leave it on for up to 40 minutes, okay? The next thing to do is to rinse your hair with water leaving a small amount of the product – it is very important not to remove it completely!
The last thing to do is to brush your hair to leave it well-aligned and then dry it with a hairdryer and flat iron 10 to 15 times on small strips of it! Now, proceed to the last step: the Deep Nutrition Mask!
Deep Nutrition Mask
The third and final step to get the smooth hair of your dreams in a matter of minutes is the Deep Nutrition Mask! This product helps to nurture, repair, and hydrate the hair after the previous steps, so your hair will look incredibly soft and shiny!
To use it, you just need to apply it to clean and damp hair. After that, massage it for a while and let it act for a few minutes. To finish it off, rinse it well, let it air dry or blow dry it and style it as you want!
With the Real Brazilian Protein already explained, let's move on to the other sensational RIOBELO treatment line: the home care products!
HOME (or SALON) TREATMENT PRODUCTS
RioTox – REAL BRAZILIAN SMOOTHING MASK
RIOBELO's RioTox is a smoothing mask that is 100% safe since it doesn't contain formaldehyde in its formula. With it, your hair will be smoother and healthier in only 20 minutes! Not only that but it can be used on color-treated or blonde hair (with its Açaí extract option that has an anti-yellow technology) or on chemical-free hair, with the Passion Fruit extract version!
To get the best results, you need to follow the instructions properly, ok? So begin by applying the RioTox – Real Brazilian Smoothing Mask of your choice on clean and wet hair. After that, dry your locks with a blowdryer and divide them into 4 equal parts. Then, apply the mask again, making sure that you leave a 1-centimeter distance from the root.
Afterward, let the mask act for 20 minutes (maybe up to 40 depending on the hair type), using a fine brush to realign the hair strands every ten minutes. When the 20-40 minutes pass, rinse the product thoroughly, dry your hair, brush it into thin strands, and then, use a flat iron (at 180º to 190º) and style it however you want! Now, enjoy your smooth, frizz-free mane!
AFTER SMOOTHING TREATMENT
Just like the Real Brazilian Protein Treatment, the After Smoothing Treatment is also done in 3 steps! In addition, it is also available in the versions Acai and Passion Fruit, following the same indications.
Soft Shampoo
Soft Shampoo is a product that guarantees complete cleansing of the scalp and hair without causing damage. It should be applied to wet hair, from the roots and scalp to the ends, always massaging until it foams up! After applying it 2 times and rinsing thoroughly, it is time to go to the next step.
Soft Conditioner
The second step of this treatment is the Soft Conditioner! With its emollient and nourishing properties, it helps to leave hair softer and repaired. Using it is also very easy: apply it on clean and damp hair, and massage the strands gently. Leave it on for 3 minutes to ensure the best result, and then rinse with plenty of water!
Repair Mask
Last but certainly not least is the Repair Mask! With it, your hair will be well hydrated and repaired after the straightening treatment, even more so with the natural extracts of acai or passion fruit. Let's see how to use it?
First, apply the mask to clean, wet hair (after using the Soft Conditioner) and massage it in. Leave it on for a few minutes and then rinse with plenty of water! There you go, now your hair is hydrated and well-nourished!
RIO MAGIC SMOOTHING THERMAL PROTECTION LEAVE-IN SPRAY
Also available in the Açaí and the Maracujá extract versions, the Rio Magic Smoothing Thermal Protection Leave-in Spray is a must if you like to use styling tools like blowdryers and flat or curling irons. Since those types of styling devices use heat to change the way your hair looks, it's important to create a protective barrier between your locks and the heat.
The RIOBELO's Rio Magic leave-in combines both thermal protection and an anti-frizz technology, meaning that your hair will look shiny, smooth, and amazing without any possible damage! To use it, just spray it on damp hair, spread it with a comb, blow-dry your hair and use a styling tool if you want. Isn't that simple?
RESTORATION & SHINE TREATMENT OIL
Last on the list of wonderful and innovative RIOBELO products is the Restoration & Shine Treatment Oil. This treatment serum is indicated for those who want to get rid of split ends and lifeless hair! With the properties of natural extracts, this oil will restore hydration and shine to your hair. To use it, simply apply 1 to 3 drops to the palm of your hand and distribute evenly over the ends of your hair!
As you can see, RIOBELO offers a range of innovative products, with cutting-edge and disruptive technology, seeking to take the best of Brazil to the whole world! The Brazilian brand is always looking to improve and prides itself on doing all this with nature in mind – after all, the products are vegan, cruelty-free, formaldehyde-free, and have recyclable packaging!
Not only that, but RIOBELO wants to ensure that its products are 100% Brazilian, from raw material to packaging. Thus, Brazil is fully represented by it, as well as the brand is proud to carry the Brazilian culture itself!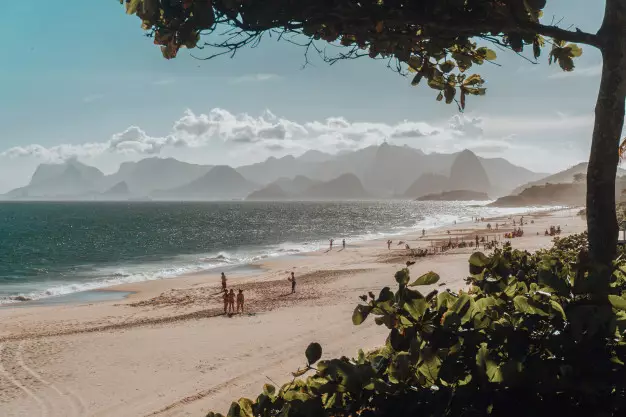 Well, after everything we showed you, if you are as delighted with everything that RIOBELO offers and stands for just as much as we are, go to Metro Brazil's website and order now these amazing Brazilian products that will surely leave your hair healthy, shiny, soft, and full of life!