You finally got the Brazilian keratin treatment of your dreams. Your hair is smoother and shinier than it ever was, but you're wondering how to sustain this effect and maintain your hair in this condition.
Brazilian keratin treatments are convenient and make our strands beautiful, but that doesn't mean your hair isn't still in need of attention. To have a long lasting effect after this treatment, you need to be really careful with your locks.
In this article, we will give you some precious advice to keep your Brazilian keratin treatment fresh. Check it out!
What is a Brazilian keratin treatment?
It's a liquid keratin-based therapy. The keratin-rich composition forms a coating around the hair strands. As a result, you'll notice sealed cuticles, less frizz, a velvety touch, and a lot of shine.
How long does a Brazilian keratin treatment last?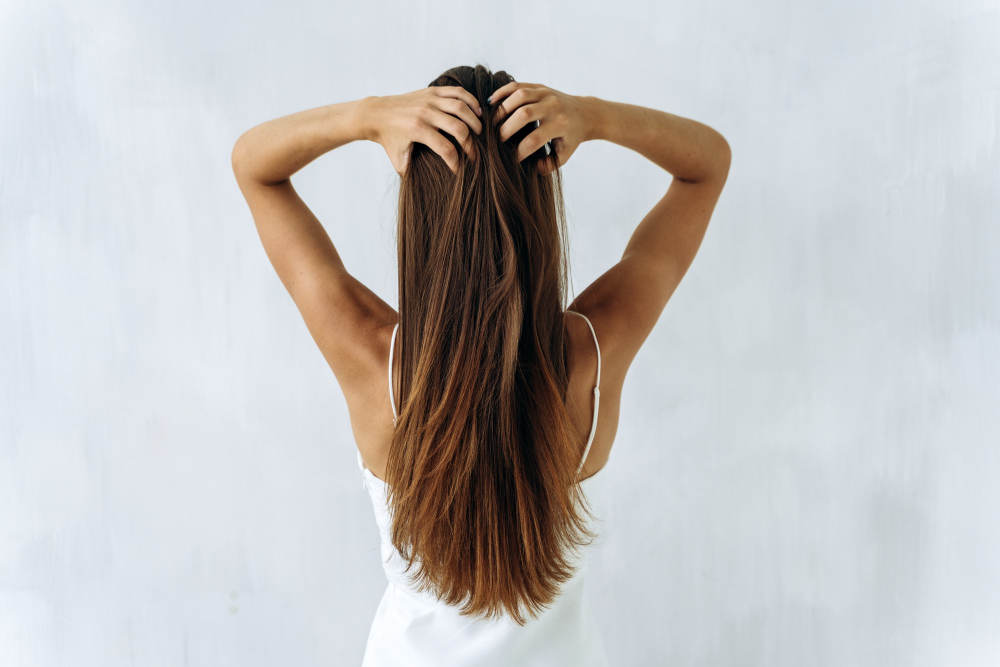 It varies according to many factors. Your hair care routine, the products you use, and even how often you wash your hair. All these can have an effect. A decent Brazilian keratin treatment should last three to four months when combined with a good hair routine.
Tips to make your Brazilian keratin treatment last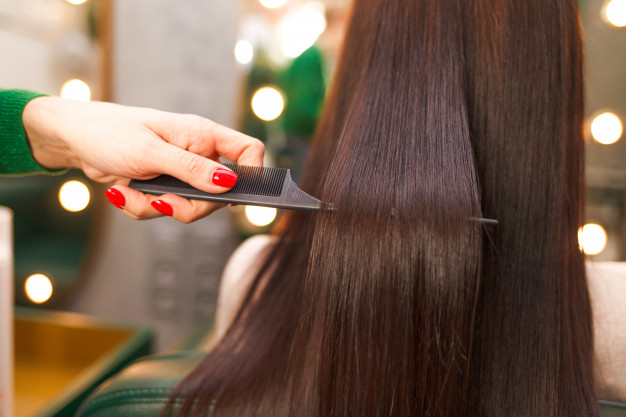 Okay, you know how long a Brazilian keratin treatment should endure. But the difficulty is how to keep this treatment going for the next few months. Fortunately, there are specific behaviors that you can develop to help you with this. Take a look:
Allow the keratin to integrate with your hair
Keratin needs to blend with your hair. For this to happen, you must avoid having your hair wet at all costs during the first three days following treatment.  There will be no washing, sweating, or swimming. Don't forget to bring an umbrella because rain is also prohibited.
Avoid hairstyles for a while
The keratin in your hair is still pliable a few days after the Brazilian keratin treatment. As a result, you must avoid wearing your hair up, creating hairstyles like braids and ponytails, or even curling it.
Less hair styling products
If your hair care routine used to contain a lot of products such as hairsprays, leave-ins, oils, and mousses, forget it: after getting a Brazilian keratin treatment, your hair won't require so many items. If you use these items too often, your hair can become oily and unclean.
Blow dryers are also your new best friends: blow drying your hair keeps it incredibly straight and silky. Use the low heat mode, which is gentler.
Shampoos for aftercare

To make a Brazilian keratin treatment last longer, use mild cleansing shampoos. Choose formulas that are hydrating and sulfate-free. They not only prolong the treatment, but also hydrate and feed the strands. Even better, there are plenty of lines of keratin aftercare shampoos that have been formulated specifically for keratin treatments aftercare.
Conditioning is essential
Conditioning is necessary for all hair types. That doesn't change after having a keratin treatment. Deep conditioners and hair masks should be used on a weekly, bimonthly, or monthly basis (according to your needs). This also makes your hair feel softer and more lustrous.
Precautions
Washing the hair less frequently helps to keep the Brazilian keratin treatment for longer. Gentle cleansing shampoos are the best choice in this case: sulfates shorten the treatment's duration.
Other elements, including UV lighting, salty water, and excessive amounts of chlorine, might also have an impact on the longevity of your treatment. So, whether you're heading to the beach or the pool, be cautious.
You know what you need to work on — and what you should avoid. By following these guidelines, you may extend the life of your Brazilian keratin treatment and keep your hair looking beautiful for longer!
Extra tip: The greatest Brazilian hair care products can be found on Metro Brazil's website to assist you take care of your strands. Check it out!
Did you enjoy this article? Share this with a friend who recently received Brazilian keratin treatment. And don't forget to keep up with us on social media!