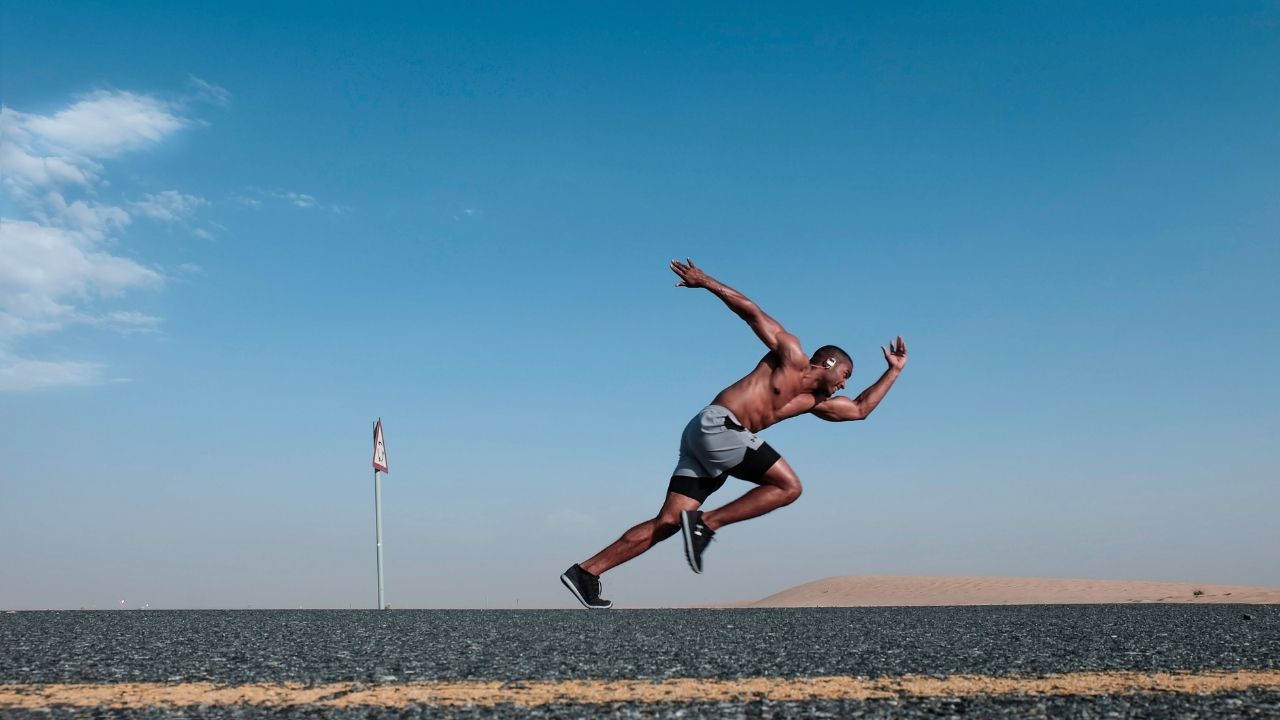 Best Sportswear for Men : How to choose best?
Everything is easily reached now! You can order anything online from the comfort of your home and receive it without moving a step. Add to that the constant stress our fast-paced lives applies, and you get why doing exercise is necessary to maintain your physical and mental health.
When you set to do sports, picking suitable sportswear for the exercise is the first step to ensure comfort while working out. Here are some standers you should consider when you want to purchase sportswear.
Type of fabric used in manufacturing the sportswear
High-quality fabric in the sportswear eliminates the obstacles in your way of doing a particular exercise efficiently. Each sport requires a specific material depending on the type of exercise; generally, the fabric should have a high absorption of humidity and permeability for the sweat to pass through to the outside environment.
As for winter sportswear, the fabric should have high isolation properties to protect your body from thermal differentials and keep the sweat off your skin.
There is a humidity-absorbent fabric with advanced techniques for controlling the skin's humidity and absorbing sweat into the fabric to evaporate. It is known to be soft, light, and stretchable. It contains two layers; an internal one that absorbs sweat like Spandex fabric and pushes it up to the external one, which has isolation properties that protect your body from rain and wind.
Size of the sportswear
Tight clothes interrupt blood flow and proper breathing; loose ones, on the other hand, disturb the exercise. It is essential to pick the right fit of clothes for you. The following are some recommendation for choosing sportswear:
Walk around and do some exercise to ensure selecting the fitting size and high-quality sportswear.
Make sure the sportswear is capable of absorbing sweat to avoid feeling it on the skin.
Ensure the sportswear holds the right compression points to support the muscles; fitting clothes can boost your exercise efficiency.
MetroBrazil offers the Arab World a big collection of high-quality men's sportswear designed by the infamous Lupo, with fast delivery and competitive prices. Explore your options and pick your right fit.
This product plays a role in improving your muscle balance and body posture through a proper compression process that supports the muscles when exercising. It also plays a role in boosting exercise efficiency.
It is developed with the latest techniques without sewing to reduce friction and sensitivity. Plus, it has strategic ventilation in critical areas of sweat, providing high thermal comfort.
Cycling Bermuda LS Bike Masculina
This product embraces several technologies:
Seamless Dry Technology, which reduces friction.
High Compression to improve muscle balance and body posture.
Strategic Ventilation, which provides high thermal comfort.
EMANA Technology, which enhances skin elasticity and reduces muscle fatigue.
Another advantage of this product, it contains materials that reflect in the dark, allowing you to do sports at night.
Sport Calça Térmica X-Run Emana
These thermal pants include EMANA technology that boosts microcirculation and reduces muscle fatigue. They have different levels of compression to improve your muscle balance and body posture. They also hold Seamless Dry Technology that reduces friction and provides proper ventilation for sweat sensitive areas, giving you high thermal comfort.
Run Pants Calça Run Texturizado
These pants are made with the modern Seamless Dry Technology to reduce friction and boost comfort. They have strategic ventilation for sweat sensitive areas, providing high thermal comfort. This product has a wide waistband to support the abdomen, and it also has an excellent grip on the legs.
Polyamide Basic Running Sport T-Shirt
This product is made with Polyamide fabric, which is soft and provides high breathability of the skin. It also has materials that reflect in the dark so you can do sports at night. And as a bonus, it offers 50+ protection against UV solar radiation.
T-Shirt Repelente UV Masculina
This product consists of Polyamide and Microfibers for ultimate comfort and 50+ protection against UV solar radiation. It also has materials that reflect in the dark, allowing you to do sports at night. Plus, it is mosquito repellant and provides proper skin breathability.
This product is manufactured with high-quality soft microfibers for a better running experience, Seamless Dry technology for less friction and better comfort, strategic ventilation, and materials that reflect in the dark.
Don't let the weather stop you from doing your exercise. This jacket is suitable for winter workouts. It comes with a front zipper and pockets and an adjustable hood.
These shorts have an internal lining and an elastic waistband for better comfort. It has materials that reflect at night, and it is ideal for all kinds of sports.
This product is cotton-based with an elasticated waist, making it incredibly soft, comfortable, and fitting. It has front side pockets, and its design offers great freedom of movement.
SPORT MICROFIBER WITH ELASTANE BOXER
This product offers great comfort; it is exceptionally soft, gives a Cotton feel, and provides flexibility in movement.
Read More: Full body shaper