Natural beauty products – whether cosmetics from famous brands or just pure ingredients – are getting more popular each time. People seek natural solutions for taking care of hair and skin, and avoiding strong chemicals is a big trend when it comes to the beauty industry.
The success of DIY recipes is proof of this: there are plenty of homemade masks for hair and skin being taught on the internet and a lot of ingredients got worldwide famous due to that. Green clay, coconut and argan oil are examples of those. Among all the varieties, another ingredient that is getting popular is apple cider vinegar.
Commonly used for cooking, usually as a salad dressing, apple cider vinegar is also very versatile for hair care. It is believed that it can improve hair growth, treat dandruff and when used as a rinse, provide a sparkling and glossy shine. But is it true? Well, that is what we are going to find out: this article will explain how to use apple cider vinegar for hair and its benefits.
Apple cider vinegar: how is it made?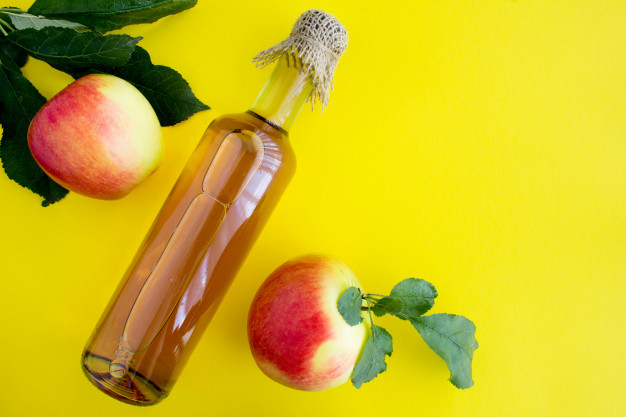 This type of vinegar is truly made up of apples that go through a fermentation process. Chopping apples gets covered in room temperature water and stays like this until the natural sugar forms ethanol. Then, the bacterias convert this ethanol into acetic acid.
Benefits of apple cider vinegar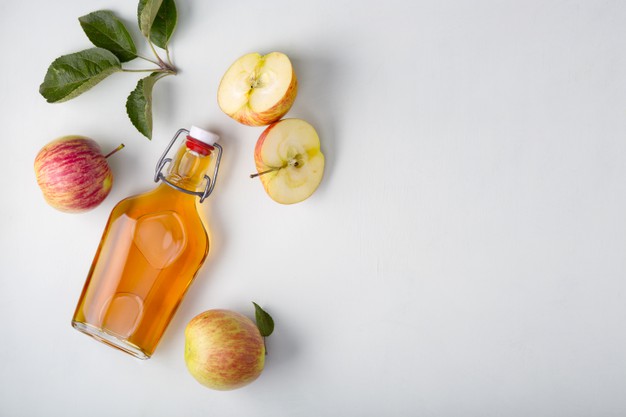 Consuming apple cider vinegar by drinking it is probably the most famous way to absorb its ingredients. It is believed that this ingredient promotes several benefits for health, such as lowering cholesterol, lowering blood pressure and improving digestion.
When it comes to hair care, there is no research directly analyzing apple's cider vinegar benefits. However, in popular belief there are a lot of reports of people who love to apply this ingredient to improve hair's health. There are diverse ways to use this ingredient as a home remedy. Check some of the most famous:
Dandruff recipe treatment
Apple cider vinegar contains antimicrobial properties. Because of it, it is believed that it can help to treat dandruff. Take a look at a natural dandruff recipe:
Ingredients:
½ cup apple cider vinegar
1 ½ cups cool water
Mix the vinegar with the water. Wash your hair with shampoo and rinse it as usual. Then, apply the mixture all over the hair. Don't rinse it again. You can finish the washing by conditioning your hair tips if you want to.
[1]https://www.healthline.com/health/apple-cider-vinegar-dandruff#how-to-use
Natural hair mask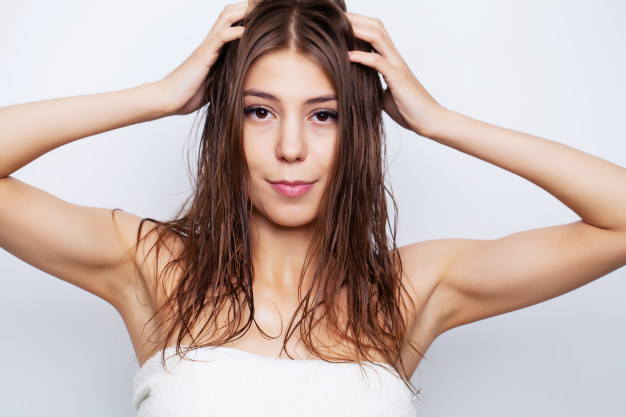 If you like to moisturize your strands with natural recipes, this hair mask can be a great ally for your hair care routine!
Ingredients:
1 ½ tablespoons apple cider vinegar
2 tablespoons honey
½ tablespoon olive oil
Place all the ingredients in a bowl and mix them until the blend gets a homogeneous texture. Apply all over damp hair and leave it for 10 to 15 minutes. Rinse it completely (you can shampoo your hair in case you feel any residue.
[2]https://www.eatingwell.com/recipe/266242/apple-cider-vinegar-nourishing-hair-mask/
Apple cider vinegar as last rinse
This type of vinegar helps to lower the hair cuticles' PH, sealing them and resulting in a super shiny effect. Here is a rinse routine with this amazing ingredient:
Ingredients:
2 tablespoons apple cider vinegar
5 tablespoons water
Mix it well and apply it to the scalp. Leave it for 5 minutes and rinse it with cool water. Then, apply a lightweight conditioner to the hair tips, avoiding the scalp. Rinse it and finish the process as usual.
[3]https://www.ipsy.com/blog/apple-cider-vinegar-hair-rinse
Possible side effects
If you have scalp issues or sensitive skin, you must not use apple cider vinegar in any situation. The ingredient contains acetic acids that can cause reactions to some skin types, like burns and irritation.
To avoid irritation, it is indispensable to dilute the vinegar with water before applying. Plus, avoid contact with eyes – in case that happens, wash your eyes with abundant water immediately.
[4]https://www.healthline.com/health/apple-cider-vinegar-hair#takeaway
Trying new products and ingredients is always nice. It might not work for your hair and that is pretty normal – after all, we are all unique. On the other hand, you might discover an easy and effective hair care step. Take a chance and then comment what you think!
Don't forget to visit Metro Brazil's website to check the best hair care products.
And if you enjoyed this article, share it with your friends and follow us on social media!