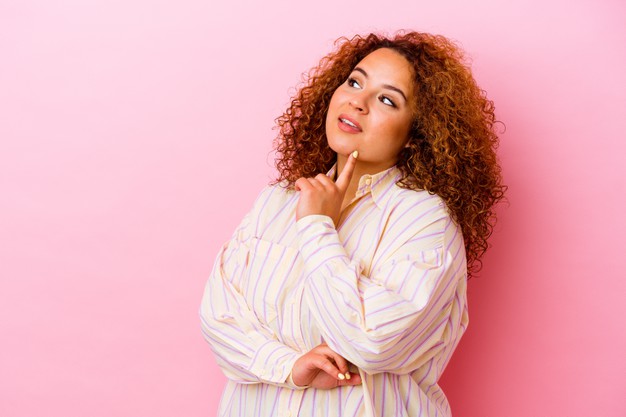 What you need to know about protein treatment for curly hair
Stay on top of everything regarding protein treatment for curly hair!
If you care about your hair, the importance of protein for hair shouldn't be news to you. Protein is the most abundant substance in hair, and unfortunately, due to various external factors (such as pollution, heat, and chemical procedures), it is very easy to damage. That's why it's very important to perform protein treatments from time to time – even more so when it comes to curly hair!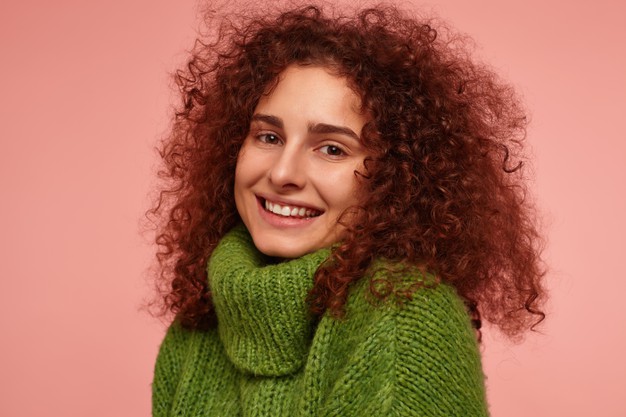 If you have a curly mane and think your strands are in need of protein, this article is for you! Today we're going to tell you everything you need to know about protein treatments for curls!
WHAT IS A PROTEIN TREATMENT AND WHY IS IT GOOD FOR CURLY HAIR?[1]D. (2021a, June 24). Protein Treatments For Curly Hair – A Guide To Protein Moisture Balance. The Holistic Enchilada – Curly Hair + Clean Beauty. … Continue reading
First of all, you need to know what a protein treatment consists of! Protein hair treatments are indicated for restoring the nutrients of the hair by adding keratin and other protein types to it. By doing this, the protective layer of the hair is repaired, since the protein chains inside the hair strands are reconnected.
Of course, every hair type benefits from a protein treatment, but when it comes to curly hair, it's even more important! Because of its shape, the curly hair's cuticles are more susceptible to damage. This means that the hair strands lose protein and get full of gaps, allowing nutrients and moisture to get out of the hair! Without a protein treatment, curls become weak, dry, and overall lifeless.
Since you don't want that to happen to your hair, it's essential to add a protein treatment to your capillary schedule – especially if your curls have undergone a chemical procedure or color treatment! After all, by doing so, you'll notice several benefits for your locks' health such as more strength, less frizz, more volume and definition, more elasticity, and much more smoothness and shine!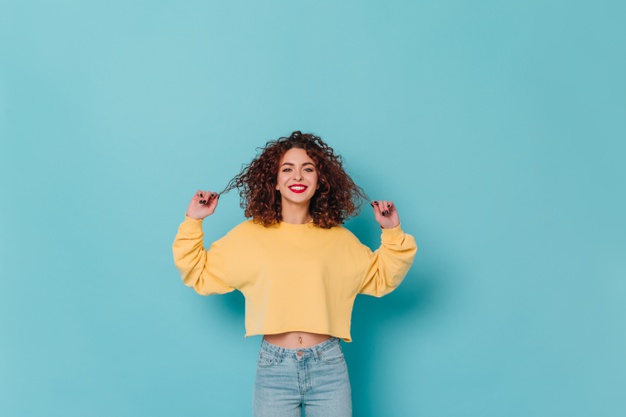 But pay attention, you mustn't overdo protein treatments!
IDEAL FREQUENCY OF PROTEIN TREATMENTS + IMPORTANCE OF HYDRATION
As with everything in life, it is important not to overdo protein treatments! Just as a lack of protein results in weak and dull hair, an excess of this nutrient also leaves hair dull, hard, and brittle. So pay close attention to the following information!
These types of products should be used in intervals, ranging from once a week to once every 2 months, for example. If you are sure that your hair is damaged and in need of protein, the first thing to do is choose the right product, high quality and suitable for curly hair!
If you choose to use a lighter mask or a deep conditioner with protein, for instance, you may use it weekly or monthly, depending on the state of your curls. But if you choose a stronger or professional product, once a month is enough to restructure your hair!
We recommend you the professional product Passion Fruit Real Brazilian Protein, from the Brazilian brand RIOBELO, which is specially formulated for curly hair and contains the incredible 20 Minutes Only™ Technology, which ensures smooth hair in a matter of minutes! 
Another important tip is to focus on hydration after a protein treatment, to bring balance to your mane. You can opt for cosmetics that contain natural oils in their formulations, like this moisturizing hair mask by Nazca, made with coconut oil – known worldwide for its emollient and nourishing properties!
Well, now you know the most relevant information when it comes to protein treatments for curly hair. If you want to know how to do your treatment at home, read this article, which teaches you step-by-step in detail! By following these steps, you will have softer, shinier, and healthier hair in no time.
And of course, to have the best products available in the market, don't forget to enter the Metro Brazil website and check out the various cosmetics from wonderful Brazilian brands like Nazca and RIOBELO!