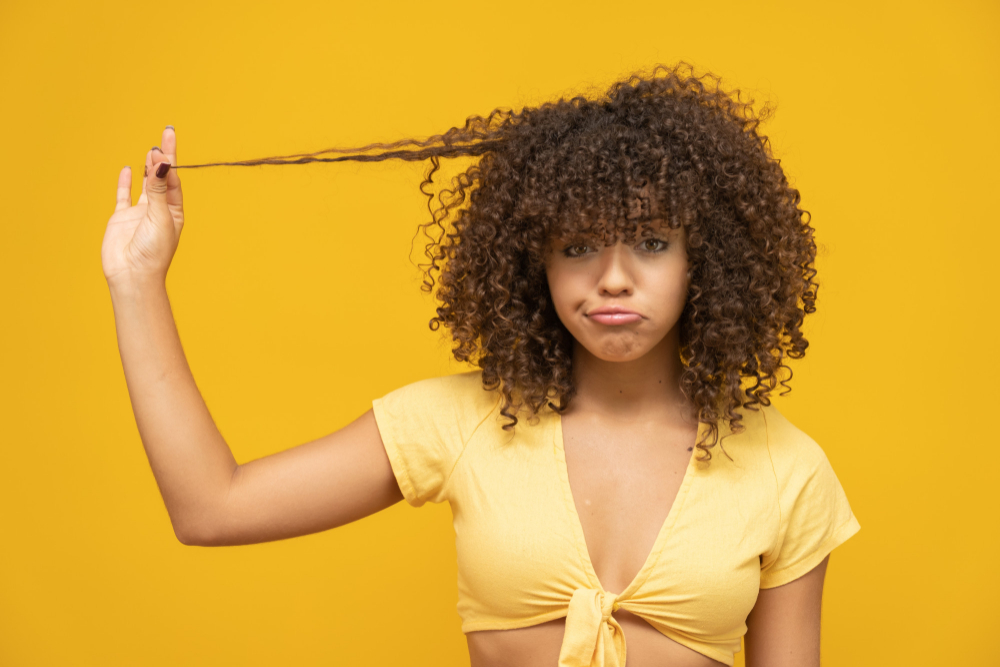 Repairing your damaged curly hair in 5 easy steps
Learn the secret to make your curly hair healthy again!
Curls are the dream of many women. But those who have them know how difficult it is to keep them in top shape. Moreover, once damaged, it can seem impossible to bring them back to life. But if this is your case, don't be discouraged, because it is possible to make your curls defined, healthy, and beautiful again! And today that's what we're going to show you – and best of all: in just 5 simple steps![1]How to Get Your Natural Curl Pattern Back After You've Fried Your Hair. (n.d.). Byrdie. Retrieved July 24, 2021, from https://www.byrdie.com/how-to-get-your-curl-pattern-back-5186819
5 EASY STEPS TO REPAIR YOUR DAMAGED CURLS[2]Hair Damage 101: How To Fix the Breakage You Probably Don't Even Know You Have. (n.d.). Byrdie. Retrieved July 24, 2021, from … Continue reading
The tips we are going to give you are great regardless of the reason your curly hair was damaged (excessive heat, chemical procedures, etc.). So pay close attention and enjoy!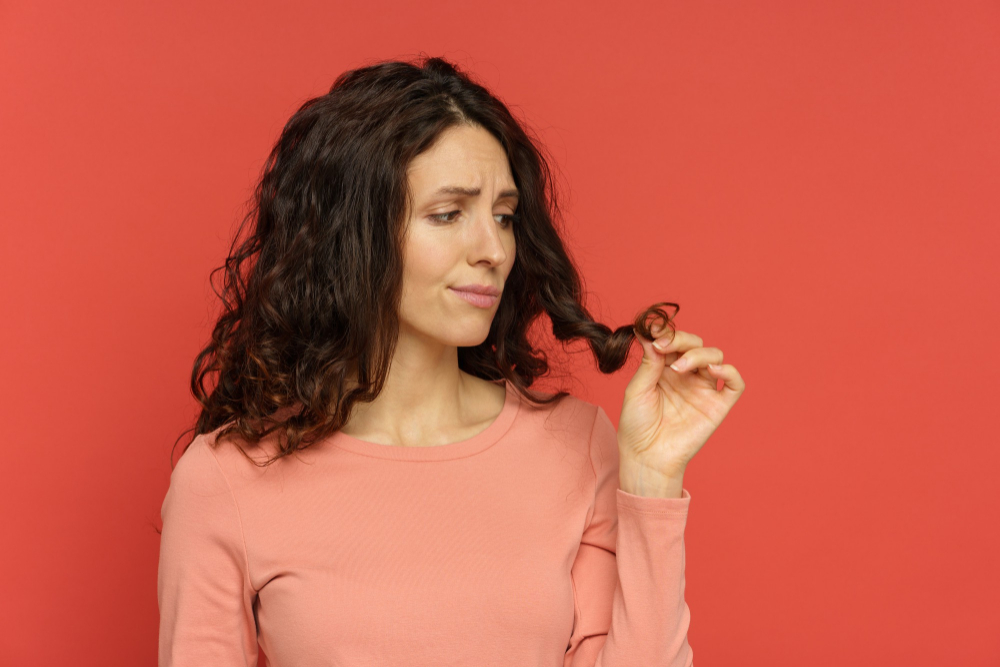 NO HEAT (OR PROTECT YOUR CURLS FROM IT)
It could be that the reason for your damaged curls is the frequent use of heat styling tools. But even if this is not the reason, it is important to keep in mind that the use of flat irons and hair dryers, for example, is immensely damaging to hair! So the best thing to do is to avoid using them!
But if you can't give up these tools, or if you are going to use them for some special reason, please prepare your curls first! And how to do this? It's simple! By applying a thermal protectant, like the Passion Fruit Rio Magic Smoothing Thermal Protection, from the Brazilian brand RIOBELO!
AVOID COLOR TREATMENTS
Just as to repair your damaged curls you need to give up heat styling tools, the ideal is not to perform any kind of color treatment. The chemicals present in most dyes or bleaches are also responsible for damaging your hair! So, avoid changing the natural color of your hair.
LOTS OF CONDITIONING
The reason for your damaged curls is mainly a lack of nutrients and moisture. That's why it is essential in the journey to repairing them to make use of conditioning treatments – be it in the form of a mask or deep conditioner! But pay attention: it is important to keep in mind that the result will not happen overnight!
So, it's a good idea to make treating with hair masks or deep conditioners part of your hair care routine (have you ever thought of doing a capillary schedule?)! Also, it's worth using a deep cleansing shampoo for best results before applying the conditioning treatment, as this will allow the nutrients to penetrate the hair better.
Our recommendation for a mask specifically formulated for curls is Your Perfect Curls, by Nazca! However, you can also intersperse it with other types of treatment, such as the keratin treatment (also by the Brazilian brand Nazca!) if your strands are very fragile!
SLOW DRY YOUR HAIR
The term "slow dry" may sound a bit strange to you, but it's easier than it sounds! Similar to letting your hair dry naturally, what happens is that you will protect your hair while drying as well. Cool, isn't it?
To do this, after washing your hair, you should wrap it in a microfiber towel, and after it dries a bit, apply a leave-in conditioner all over your hair! Then, create a bun and use clips or a clip to secure it. Then let it dry naturally. This will allow your hair to absorb the water and nutrients from the leave-in!
Our leave-in recommendation for the "slow drying" process is the Passion Fruit Restoration and Shine Treatment Oil, by RIOBELO! Perfect for curls, it will leave your hair shiny, nourished, and simply wonderful!
TRIM YOUR HAIR
If the status of your hair is very critical, the simplest thing to do is to cut the most damaged part. This way, the whole process of bringing them back to life will be faster and smoother! So, if you notice that the damage is not being reversed even with the tips above, go to the salon and cut the ends. Then, continue following the instructions we have already given you, ok?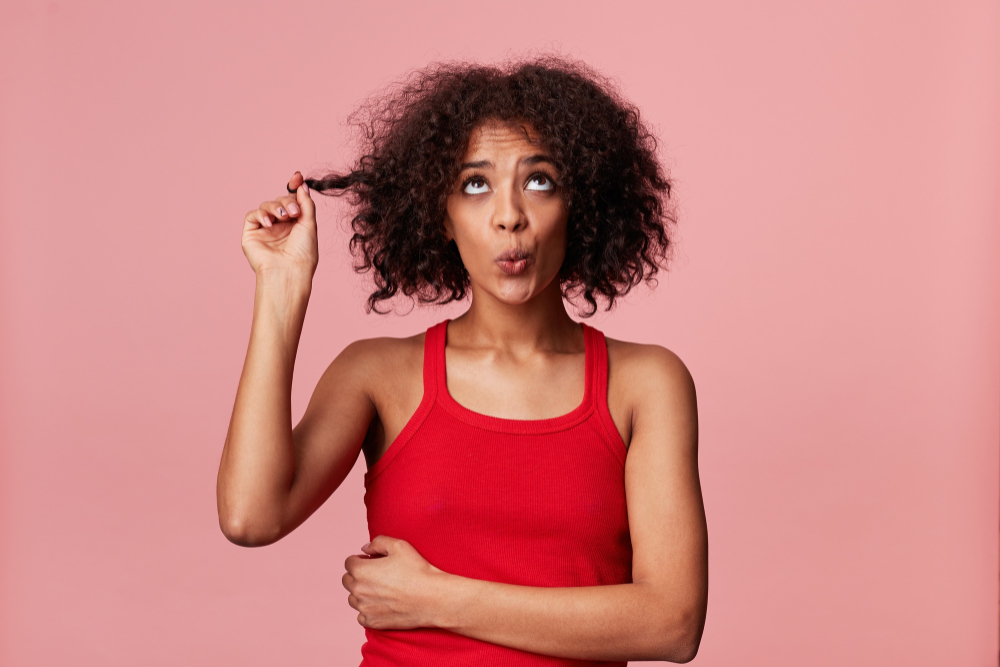 By following the tips above, soon your curls will be full of life again, defined and beautiful! And always remember the importance of nourishing products, such as those from RIOBELO and Nazca. So, don't give up on repairing them! Enter the Metro Brazil website, have access to the best hair cosmetics from amazing Brazilian brands and start the process to reverse the damage caused to your curly hair now!