Hot oil treatments are one of the oldest and most common approaches for healthy hair; it is a simple method that requires vastly-spread and easily-obtained natural oils, like olive oil, coconut oil, and almond oil.
It all started with traditional recipes handed over through generations. Yet, be careful; this treatment is not suitable for people with Eczema or Psoriasis and making sure the oil is fit for your hair is necessary.
Benefits of hot oil treatments
Plant oils have a significant role in hair protection and moisturizing; some of the benefits include the following:
Strengthen the hair.
Reduce dryness of scalp and hair.
Reduce dandruff.
Reduce split ends.
Hair health enhancement through increasing blood flow to the scalp.
Is hot oil therapy safe?
Even though hot oil treatments are plant-derived, they can carry some risks like allergic reactions, especially if you have sensitive skin. Therefore, make sure you use 100% natural oils with no synthetic components.
To avoid any complications, you can apply a testing patch days before oil treatment to ensure it is safe. During the test, you put a small amount of oil on your elbow's inside to observe if any itching or rash occurs. Depending on the results, the type of oil used in the therapy is determined.
Another thing to take into consideration is the oil's temperature. After heating the oil, it is better to be left to cool down to the right temperature and test it on the wrist before applying the treatment.
Is hot oil therapy suitable for me?
Oil therapy aids in hair protection and moisturizing and is beneficial if your hair is dry, curly, previously dyed or has split ends.
If you have an oily scalp, you can seek less fatty oils like high-absorbent almond and jojoba oils. Additionally, almond oil is found suitable for parched hair due to its density.
How to apply hot oils?
Choose the suitable kind of oil; olive, almond, jojoba, coconut, avocado, or argan oils.
Wash your hair first for better oil penetration into the hair cuticle.
Microwave 3-6 big spoons of oil for 10 seconds.
Test the oil on your wrist for a suitable temperature.
Massage the scalp with oil properly.
Cover your head for 20 minutes.
Wash your hair with appropriate shampoo and conditioner.
Repeat once a week or more for parched hair.
Types of oils used in this treatment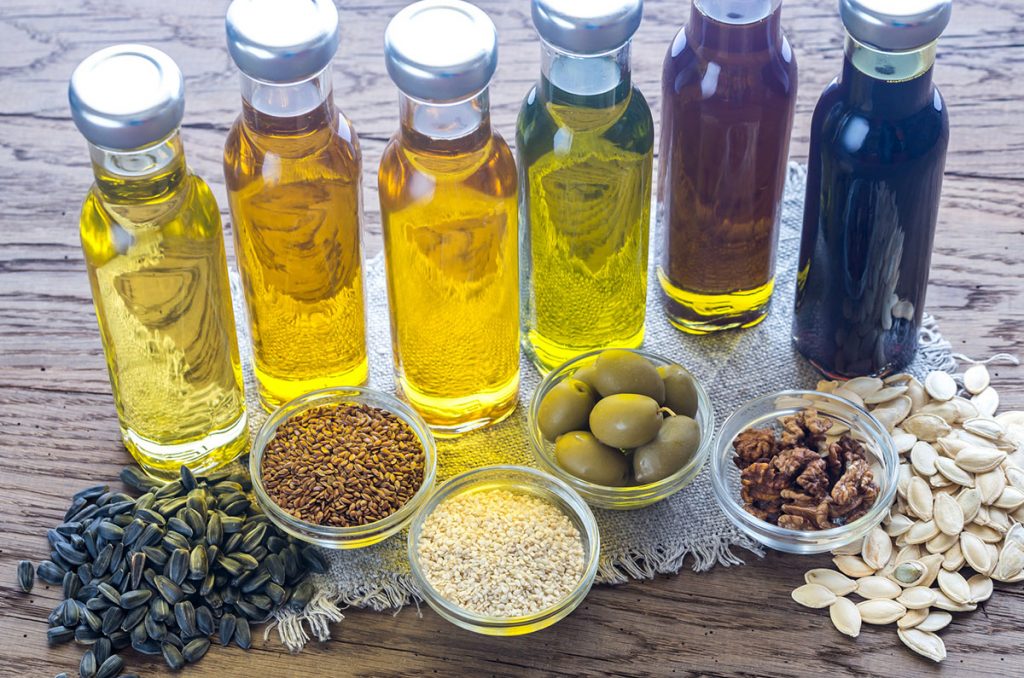 Lavender Oil
It has proven significant hair growth in terms of frequency and density and is even more beneficial when applied directly to the skin. It can also play a role in healing baldness and psoriasis.
Coconut Oil
This type of oil contains vitamins and fatty acids that reach the hair cuticle and are nutritious for the scalp, making coconut oil helpful in healthy, dense, and high-frequent hair growth. You can apply this type of treatment once a week or every two weeks for 10 minutes.
Rosemary Oil
There are remarkable similarities between this type of oil treatment and minoxidil, a popular hair growth treatment, but without the irritating itchy sensation. Rosemary oil enhances cellular development and has an essential role in hair growth and density. You can combine it with almond or lavender oils and apply it for 10 minutes before washing.
Almond Oil
This type of oil is a hair emollient as it fills the gaps in hair structure on the cellular level, making the hair softer.
While using almond oil regularly, you can notice how your hair is getting softer and easily brushed with time. Additionally, it helps reduce split ends and hair susceptibility for damage.
Read More: Best Approaches for Hair Revival