Add castor oil to your hair care routine to see all of its benefits!
It's no news that natural oils are simply amazing for your hair. Among some of those incredible ingredients is castor oil! Known for its benefits for fragile hair, growth properties, and its power against scalp infections, this oil should be a part of most hair care routines!
Used for ages, this wonderful oil is filled with fatty acids that work as natural humectants. Therefore, castor oil also helps to nourish and moisture the locks! Unfortunately, it can be hard to find cosmetics that have this ingredient in their formula. So today, we are going to teach you 4 easy hair mask recipes with this powerful oil for you to try at home!
4 DIY HAIR MASK RECIPES WITH CASTOR OIL[1]Pallavi, K. P. (2021, January 27). 9 DIY Castor Oil Hair Masks That Will Nourish Your Scalp & Give You a Beautiful Mane. VagaBomb. … Continue reading
FOR A HEALTHY SCALP: CASTOR OIL AND ALOE VERA
If you can't stand your itchy scalp anymore, it's time to try out this hair mask (and go see a doctor, as well). Not only this castor oil and aloe vera mix will help you with their anti-inflammatory properties, but they will also provide shine and nourishment to your hair!
To do this mask, you'll need 1 tablespoon of castor oil and 1 tablespoon of aloe vera gel – change the quantities according to your hair length. Then, mix them well and apply them to your scalp and hair, massaging all the way. Let the mask act for 30 minutes or let it act overnight, and then, rinse it off with lukewarm water and continue your hair care routine as usual!
FOR HAIR GROWTH: CASTOR OIL AND COCONUT OIL
Tired of your hair falling and looking thinner each day? If you already went to a doctor to check if anything is going on, you can also try this hair growth mask! Since coconut oil contains several fatty acids, it provides nourishment and helps your hair gets its strength back. Combined with castor oil, known for its growth properties, the effect will be even more noticeable!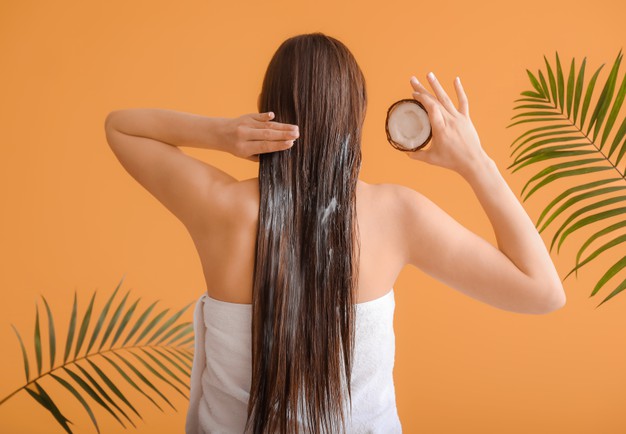 For this mask, you'll need to mix equal amounts of the oils in a bowl – adjust the amount of the products according to the length of your hair. Then, apply the mixture to your scalp and wet locks. Leave it on for 30 minutes and then wash your hair as you normally would!
FOR FRAGILE HAIR: CASTOR OIL, EGG AND HONEY
Sometimes, it seems like we can't even put our hair on a ponytail because it will simply split during the process. If that happens to you, it's time to combine eggs, honey, and castor oil! These three ingredients will add strength, nourishment, and shine to your locks in a way that you've never seen before!
This recipe requires 1 egg, 1 tablespoon of honey, and 2 tablespoons of castor oil. Mix them together and apply them in sections to your hair. Make sure you apply it to every area of your hair and the scalp as well! Let this mask act for an hour (use a shower cap for better results) and then, rinse it off with lukewarm water!
FOR NOURISHMENT: CASTOR OIL AND ALMOND OIL
We all hate when our hair looks lifeless, don't we? To solve this problem, you can try this super nourishing hair mask that combines 2 of the best natural ingredients out there: castor oil and almond oil!
For this recipe, you'll need to mix 4 tablespoons of castor oil with 2 tablespoons of almond oil. Then, apply the mixture to your mane, massaging all the way. Put on a shower cap and let it act during the night. In the morning, rinse it off and continue your hair care routine as you typically do!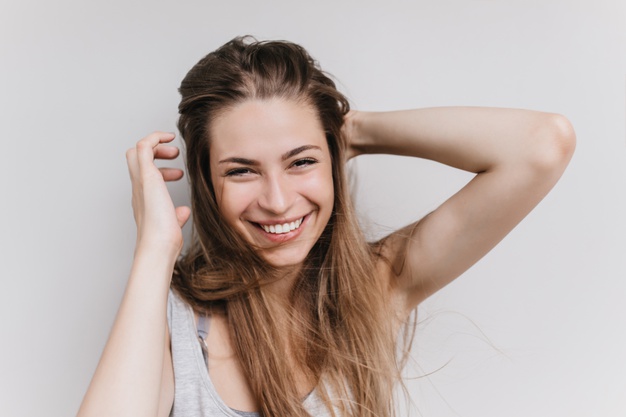 With the DIY recipes above, you'll be able to check for yourself all of the power of castor oil. But if doing them seems like too much for you, you can get some incredible natural hair care products from some of the best Brazilian brands, available at Metro Brazil's website! Go take a look at them!