Why and how you should use it
It is no secret that using natural oils on hair does a really good thing to its health! We have already talked about a few of them – such as the olive oil – in some posts, showing their several benefits. Today, the chosen one is coconut oil! This wonder of nature is the secret of many women who have soft, healthy hair. Find out why and how to use it in today's post!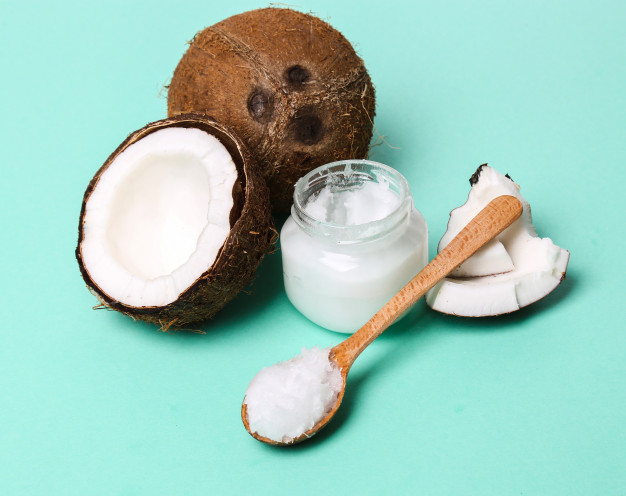 WHY YOU SHOULD USE IT
Coconut oil is full of different vitamins and fatty acids, essential components for the health of hair and scalp[1]Allen, M. (2020b, June 2). 10 Ways Coconut Oil Can Benefit Your Hair. Marie Claire. https://www.marieclaire.com/beauty/a27085593/coconut-oil-for-hair-uses-tips/. By using it, you will be letting these substances enter the hair cuticles and scalp pores!
Over time, you will notice that your hair will be softer, shiny, and stronger – not to mention that you will be able to say goodbye to split ends! Also, when massaging natural oils on the scalp, you contribute to the stimulation of hair growth, which means that in addition to all the benefits mentioned, you will be helping your hair to grow healthier!
WAYS YOU CAN USE IT
There are several ways and reasons to use coconut oil on your hair. The most common way to use it, and that we will recommend in general, is as a capillary mask, applying it 1 to 2 times a week, letting it act on the hair strands for 5 to 10 minutes. Below, you can see other usage suggestions[2]How to Apply Coconut Oil to Hair, According to a Hairstylist. (n.d.). Byrdie. Retrieved February 4, 2021, from https://www.byrdie.com/how-to-apply-coconut-oil-to-hair, more specific to certain situations!
AS A PROTECTOR BEFORE A DYE JOB
Coconut oil can be used as a kind of "hair protector" before you dye your hair. By using it for a few days before dyeing, you will be depositing vitamins and substances that will ensure the safety of your hair – or at least, less damage.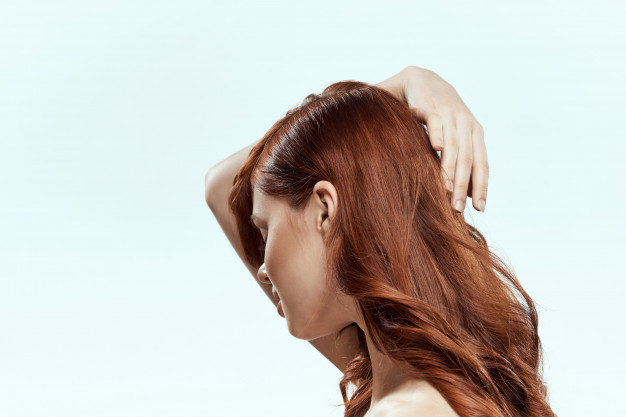 FRIZZ AND SPLIT ENDS CONTROL
Because it also has emollient properties (that is, it contains a significant portion of water in its composition), coconut oil can help women who suffer from frizz and split ends! So, if you are tired of having to go to the salon every month or every week just to keep your hair more controlled, know that coconut oil can be your savior! Of course, it is not the cure for split ends, but it will help you tame them.
FAREWELL, DANDRUFF
As we said before, coconut oil contributes not only to the health of the hair but to the scalp as a whole. Often, because we have dry scalps, we end up with dreaded dandruff. If this is the case (and not a fungus dandruff), know that you can bet on coconut oil to help you! The instruction is as follows:
Before washing your mane, apply coconut oil on the scalp and the length of the hair (dandruff also ends up in the hair strands, right?). Let the oil act for 5 minutes! After that, wash your hair with an anti-residue shampoo, preferably rinsing with cold water. Try this procedure once a week or until you notice that you are no longer with dandruff, okay?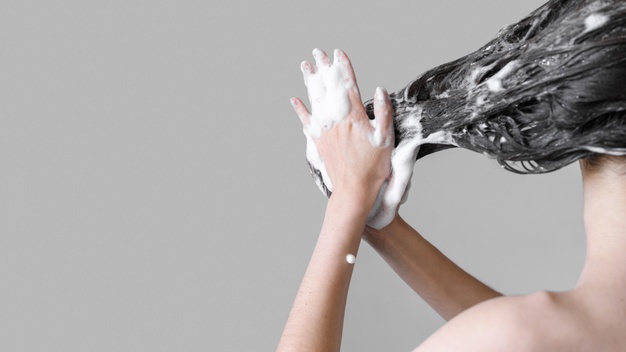 AS A LEAVE-IN
If you want to get away from chemical products, you can start by replacing your leave-in (or even your combing cream) with coconut oil! Just be careful with the amount you apply to your hair, so it doesn't look too greasy. Apply the oil to the hair to give it more shine, reduce frizz, or comb it much more easily!
AS A HAIR MASK
Are you looking for a more intense treatment? If so, this option is probably the best for you. By using coconut oil as a hair mask and letting it act on your hair for 20 to 30 minutes once a week (or twice, depending on the condition of the hair), you are allowing the vitamins and minerals in it to penetrate deeply on hair fiber and scalp. Just remember to rinse well to remove all residues, and not leave your hair looking heavy!
Now that you know about the wonders of coconut oil, what are you waiting for? Guarantee your shiny, smooth, and gorgeous hair right now! Also, it's important that you know that you can use coconut oil in its natural form but also in industrialized products, such as this Nazca hair care kit. On the Metro Brazil website, you can find several hair treatment options with natural oils in their compositions from the best Brazilian brands! Go check it out!