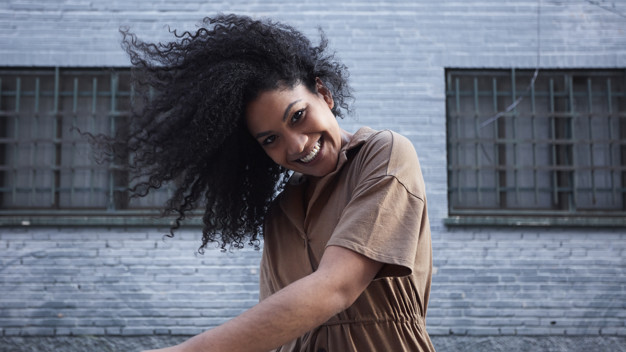 Types of protein treatment for natural hair
Learn how to choose the right treatment for your CURLS
Protein is what composes most of the human hair. Unfortunately, with our modern lifestyle, our locks are prone to damage, meaning a negative effect on proteins. Whenever you feel like your hair is falling a lot, your strands are dry, damaged, and weak, it may be time to try a protein treatment!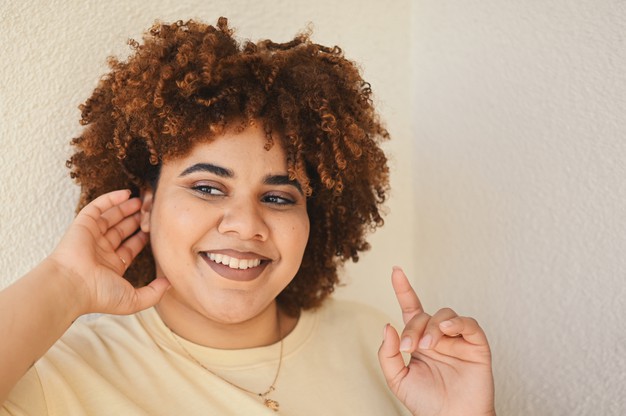 This type of procedure consists of giving back proteins to your hair, ensuring strength and an overall healthy aspect. However, it can be tricky to know what protein treatment would suit you best, especially when it comes to natural hair. If that's your case, don't worry! Today we are going to show you how to pick the right protein treatment for your natural locks![1]How to Choose a Protein Treatment for Natural Hair. (n.d.). Byrdie. Retrieved June 11, 2021, from https://www.byrdie.com/different-types-of-protein-treatments-for-black-hair-400078#the-benefits
WHY CHOOSING A PROTEIN TREATMENT?[2]Why Protein Treatments Are Essential For Healthy Natural Hair. (n.d.). Miche Beauty. Retrieved June 11, 2021, from … Continue reading
There are many types of hair procedures available – all of them with their very specific benefits and precautions. As we said previously, though, protein is one of the most essential components of hair (especially a protein called keratin).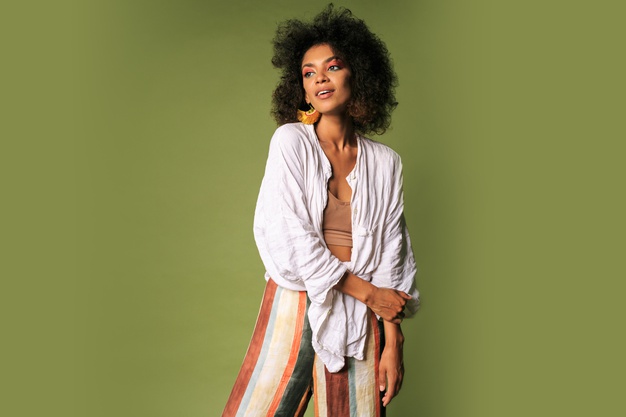 Every day, when you expose yourself to sunlight, pollution, chemicals, and heat, your hair is losing protein, since this substance can break down. This damage will result in dryness and breakage, leading to lifeless hair. And we know you don't want that to happen! So, in order to keep your hair healthy, elastic, smooth, and protected, you need to give it back all the protein it has lost.
However, choosing the right treatment for you depends on the overall condition of your locks! Supposing you aren't losing a lot of hair but your locks feel dry, you'll need a specific type of protein treatment, while someone who is losing a lot of hair will need another. Now that you know why a protein procedure is important, let's see what the different types of it are!
TYPES OF PROTEIN TREATMENTS
Essentially, there are 2 types of protein procedures: light/ moderate protein treatments and reconstructors/ intense treatments. Let's see what each of them consists of!
LIGHT/ MODERATE PROTEIN TREATMENTS
These treatments are perfect for those with small complaints about their hair or those who simply want to guarantee their locks' health! They are normally found as deep conditioners, leave-ins, or hair masks and can be used monthly. For better results, try to follow a capillary schedule (check out this post to learn how to plan yours)!  This will ensure your health is filled with proteins but also hydrated.
If you think a light or a moderate procedure is the one for you, choose one with amino acids – great for repairing any minor damage on your curls – or one with keratin, such as this amazing one from the Brazilian brand São Lindas! The best thing about these protein treatments is that they can be done by yourself, at your home – amazing, right?
RECONSTRUCTORS OR INTENSE TREATMENTS
If you feel like your hair is severely damaged – especially if your hair has been through a recent chemical procedure or is color-treated – an intense treatment is what you need. This type of treatment ensures your locks will be strong and healthy again but pay attention: it should be done only once every 8-10 weeks and by a hair stylist, ok? Otherwise, it can cause even more damage…
A nice recommendation that you can try if an intense treatment is what you need is RIOBELO's Professional Maracujá Real Brazilian Hair Protein! This amazing product combines protein and passion fruit properties, leaving your natural hair smooth, strong, and shiny!
So now you know what types of protein treatments are available and for what each of them is indicated! One last piece of advice is to make sure you don't forget to moisture your hair with deep-conditioners and hair masks (otherwise, your curls will become drier). Go to Metro Brazil's website to check out some incredible protein treatments and moisturizing hair mask options from the best Brazilian brands!