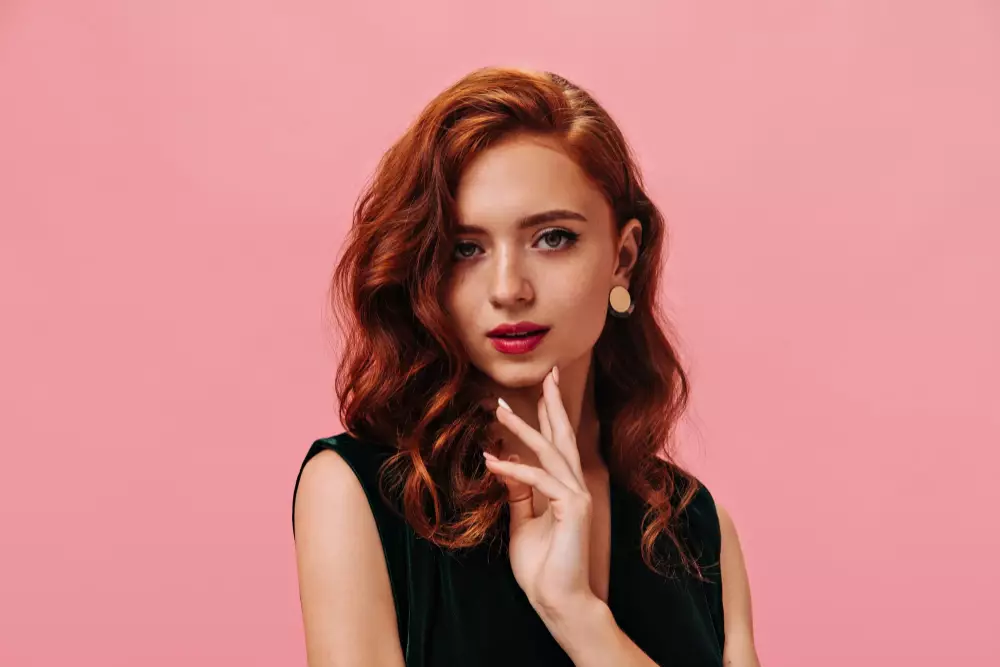 The right way to take care of your natural red hair
Learn all the ways to keep your natural red hair looking amazing!
If you were lucky enough to be born with the hair of many women's dreams, today you will learn how to take care of them the right way! It's no secret that natural red hair demands special care. In addition, they can be oily, dry, etc., making their care even more thorough. So read on to find out how to keep your red hair healthy, shiny, and vibrant!
4 STEPS TO TAKE PROPER CARE OF YOUR NATURAL RED HAIR[1]Team, H. (2021, May 24). 10 Ways to Nurture and Care for Your Red Hair. How to Be a Redhead. https://howtobearedhead.com/10-ways-to-nurture-and-care-for-your-red-hair/
OPT FOR NATURAL PRODUCTS
Red hair has very sensitive pigments and when in contact with chemical products such as alcohol, they end up damaged. So the solution to this problem is to choose to use products that contain a very natural formula! Not only will the color become more vivid, but also the overall appearance of your hair will be lighter, softer, and shinier!
A great natural product tip is the Argan and Linseed Oil conditioner from the Brazilian brand Boni Natural! This vegan, cruelty-free, and eco-friendly cosmetic is sure to have a more than positive impact on your red hair.
DON'T WASH IT OFTEN
This tip is especially important if you think your hair is too oily. Over-washing your hair results in the scalp producing more oil, giving your hair an oily look. So try to reduce the number of times you wash your hair during the week as much as possible (try to keep it to 2-3 times)! You will notice the difference in leaving your strands undisturbed.
Also, to avoid the need to wash your natural red hair all the time, use a deep cleansing shampoo once a week! Our recommendation is the Deep Cleansing Shampoo Açaí, by RIOBELO, indicated for colored hair. With anti-yellowing technology, it keeps the hair color intact and vibrant!
INDULGE IN COCONUT OIL
This natural wealth that is so popular these days lives up to what they say about it! Coconut oil helps not only to moisturize your hair, but also makes your red hair look livelier, shinier, and softer. And the best part is that you can use it in its pure form, or opt for products that contain other nourishing ingredients, like Nazca's coconut oil hair mask!
ADD A LEAVE-IN TO YOUR HAIRCARE ROUTINE
This simple product known as a leave-in has an instantly noticeable impact on hair! As the name implies, it is meant to be left on the hair. The leave-in can be found in oil, cream, or spray, and have different purposes.
A powerful leave-in in oil form is the Açaí Restoration and Shine Oil Treatment by RIOBELO! By promoting shine and softness to the hair, it will leave your red hair without any frizz and incredibly well-nourished!
By following these 4 simple tips, you'll notice how much more vibrant and lively your natural red hair will become! So, get yourself armed with products from renowned brands like the Brazilians RIOBELO, Nazca, and Boni Natural, available at Metro Brazil's website, and enjoy!