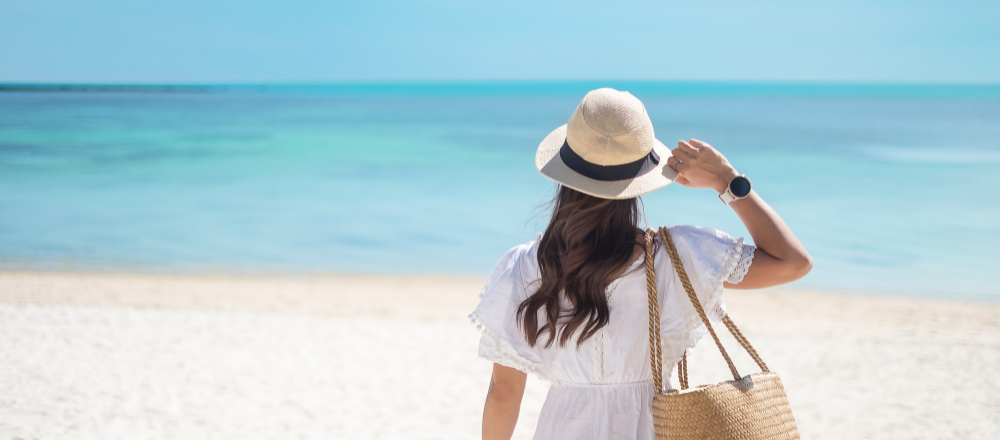 The right hair treatment for summertime
Having a hair care routine is a habit that is very good for the health of your locks. But did you know that this routine should change according to the seasons of the year? This is because our hair is subjected to different external factors for each season of the year, such as humidity, heat, and sunlight! 
One of the times when your hair needs more specific care is when you go to the beach in the summer! Today, we're going to show you how to have your locks stay healthy and beautiful throughout summertime!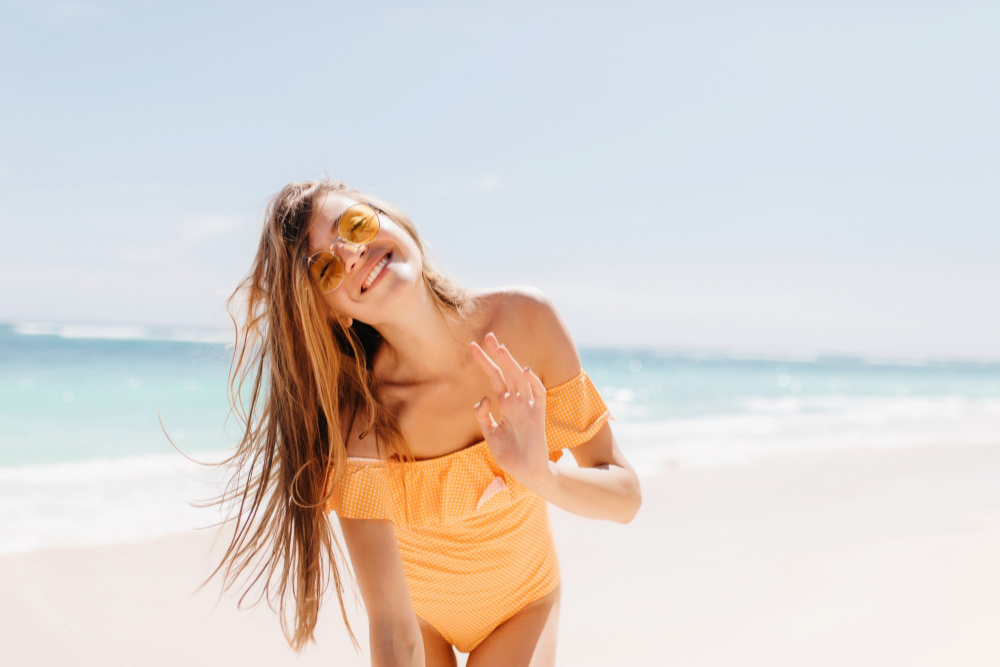 THE BEST HAIR CARE ROUTINE DURING THE SUMMERTIME[1]All Things Hair US (English). (2019, November 7). Beach Hair Care Tips: How to Care for Your Hair When it's On Vacay Mode. All Things Hair United States. … Continue reading
The care we're about to show you is essential to keep your hair healthy during the summer. After all, both the saltwater from the sea, the heat, and the chlorine from a swimming pool can lead to damaged hair… And you don't want that, do you? So let's find out what are the main precautions you need to take during the months of intense heat!
PROTECT YOUR HAIR FROM THE SUN
As we said, the heat and the sun's rays contribute to the damage of the hair structure. Therefore, the best thing to do is to protect your locks from the sun! But how to do this? Well, there are several options:
Wear a hat: You may have seen many people wearing hats at the beach. It may just be for style, but wearing a hat is a way to keep your strands out of the sun's rays that can damage them!
Stay under an umbrella: This option is for people who shouldn't expose their skin to the sun either. If you have very sensitive skin, the best thing to do is to stay under an umbrella. This way you can enjoy the beach without risking your health!
Use a hair sunscreen: If you don't know, there are sunscreens for hair! Just like sunscreens for the skin, they create a protective barrier against the rays that can cause damage to your health!
Use a heat protectant: this option is great for those who don't have such sensitive or already damaged hair (such as locks without chemicals and of darker color). The use of this type of product, just like the sunscreen, also creates a protective barrier. The only difference is that it also nourishes the hair! This is the case of Rio Magic Smoothing Thermal Protection Spray, by RIOBELO, which acts as a thermal protector and anti-frizz!
AVOID HEAT STYLING TOOLS
Since you will probably be exposing your locks to the heat of the sun, the best thing to do is to avoid other heat sources. So during the summer, try to stay away from heat-styling tools like apartment irons and curling irons! Not only that but also let your hair dry naturally, without using a hairdryer, okay? Your strands will thank you!
USE A RESTORATION OIL AFTER SUN EXPOSURE
Even though you protect your strands from the sun, it is very important to take care of them after going to the beach or pool. For this, one of the best things you can do is to use restorative oil! Usually composed of natural oils, this cosmetic is fantastic for nourishing the strands and giving them a healthy and beautiful appearance instantly!
A great option for restoring oil is the Brazilian brand RIOBELO: Restoration and Shine Treatment Oil! Available in two options (acai extract, for blonde or dyed hair, and passion fruit extract, for all hair types), this product acts from the inside out, providing nourishment and restoration to the mane.
OPT FOR REPAIRING HAIR PRODUCTS
Last but not least, you need to take care of your locks while washing as well! Therefore, choose products that also repair the mane, giving it the nutrients it needs to be strong and beautiful. Our recommendation is the Professional Restorer kit, by Nazca! Composed mainly of keratin, an essential protein for hair health, the products in this line act in a visible way right after the first use!
By following the guidelines above, you will be able to enjoy the summer peacefully and safely! So don't forget to check out Metro Brazil's website to make sure you're choosing high-quality products to repair your hair and make it beautiful before and after enjoying the heat!