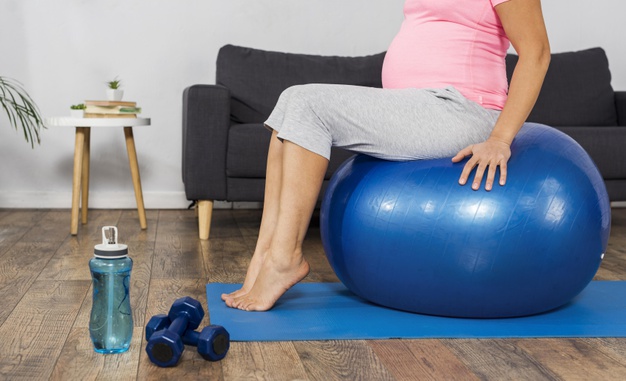 The dos and don'ts of exercising during pregnancy
Find out more about the benefits of physical activity when you're expecting
Pregnancy is one of the happiest periods of a woman's life! However, even the most gleeful mothers-to-be can suffer from pains, bloating, and other uncomfortable situations… Although many pregnant women think that the solution to that is resting (in some cases, it is), there's something quite simple that can minimize the negative effects of expecting: exercising!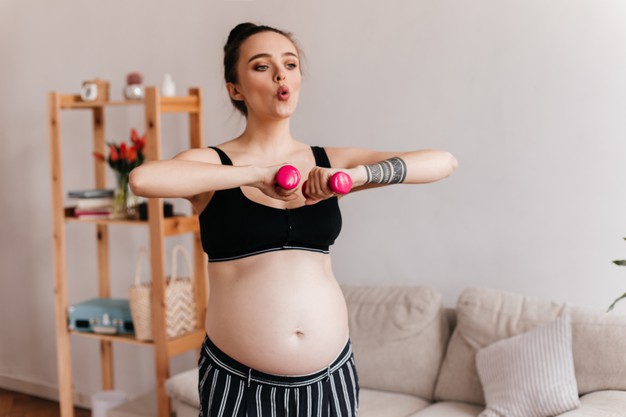 So today get all the info you need about practicing exercises during pregnancy![1]Exercise during pregnancy. (n.d.). Copyright 2021 March of Dimes Foundation. All Rights Reserved. Retrieved June 8, 2021, from https://www.marchofdimes.org/pregnancy/exercise-during-pregnancy.aspx
CAN ALL PREGNANT WOMEN EXERCISE?[2]Exercise During Pregnancy. (2006, December 1). WebMD. https://www.webmd.com/baby/guide/exercise-during-pregnancy#1
The simple answer is no! Not all moms-to-be can exercise. Women with pre-existing conditions (like asthma and diabetes) or pregnancy-related ones, such as low placenta, bleeding, a history of miscarriages, or premature births shouldn't exercise unless advised by a doctor! To be sure that you can exercise during pregnancy without any risks, talk to your doctor, all right?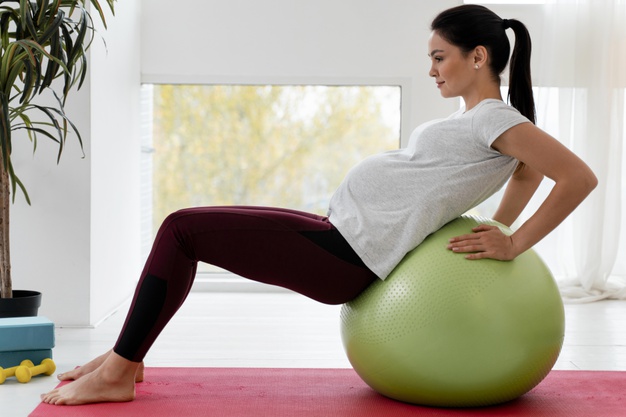 BENEFITS OF PHYSICAL ACTIVITIES FOR PREGNANT WOMEN
Many are the benefits of exercise during pregnancy. Among them are:
DIMINISHED DISCOMFORT
Some of the most common complaints from pregnant ladies are constipation and swelling. Keeping your body in motion regularly can help you reduce those unpleasant pregnancy effects!
STRESS MANAGEMENT
With all the hormonal changes occurring during pregnancy, it's common for expecting women to be stressed frequently. That's something that can be harmful to the baby and the mom, so it should definitely be addressed. Fortunately, exercising is well known for managing stress levels!
WEIGHT REGULATION
It is completely normal to gain weight during pregnancy. However, some women have more predisposition to do so, and most often than not, it is something that affects their self-esteem. Besides having a nice, nutritious diet, exercising regularly during pregnancy is a great way to regulate weight gain!
IT IS GREAT FOR THE MIND
It's no news that exercise is fantastic for feeling great mentally. With all the changes that come with pregnancy and motherhood, it's super important to make sure you're getting the right amount of endorphins!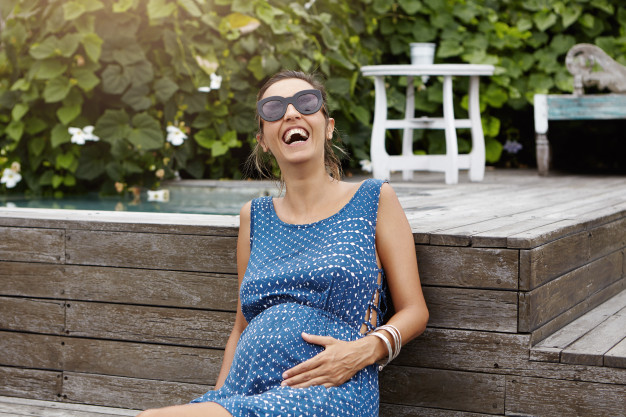 PREPARATION FOR LABOR
A few physical activities like yoga and pilates can have classes specifically designed for pregnant women! In those prenatal classes, exercises focus on breathing and calming technics, as well as strengthening exercises that will be really useful during labor.
EXERCISES THAT ARE SAFE TO MOMS-TO-BE
In short, pregnant women should avoid high-impact and radical sports, like horseback riding, skiing, and scuba diving. Some safe practices for most women that are expecting are walking, swimming, yoga, pilates, low-impact aerobics, and gentle strength training! All these practices are great for the mind, muscles, joints, and bones!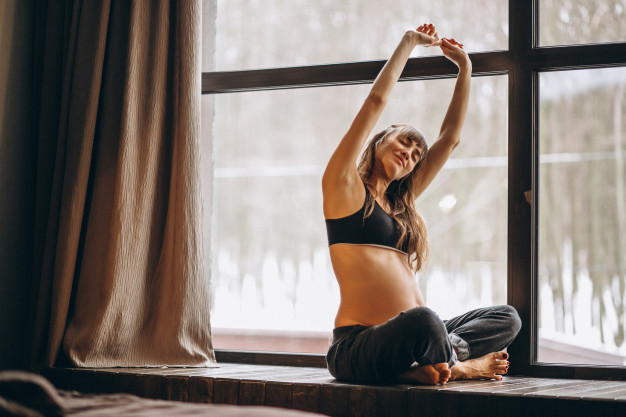 HOW MUCH SHOULD MOMS-TO-BE EXERCISE?
Normally, when we are talking about low to moderate-intensity exercise, the recommended amount of time is 2-3 hours per week. And pay attention to the "per week"! Try to balance the amount of exercise on a daily basis (maybe doing 30 minutes each weekday, for example). This is a safer approach to exercising while expecting!
WARNING SIGNS
Although it is rare for a healthy pregnant woman to need to stop exercising, it can happen – and you should know what the warning signs are!
Dizziness;
Trouble breathing;
Blood or fluids leaking from the vagina;
Pain or swelling in the legs;
You can't feel your baby moving;
Regular contractions.
If you feel any of these signs, stop what you're doing and call emergency rapidly, ok?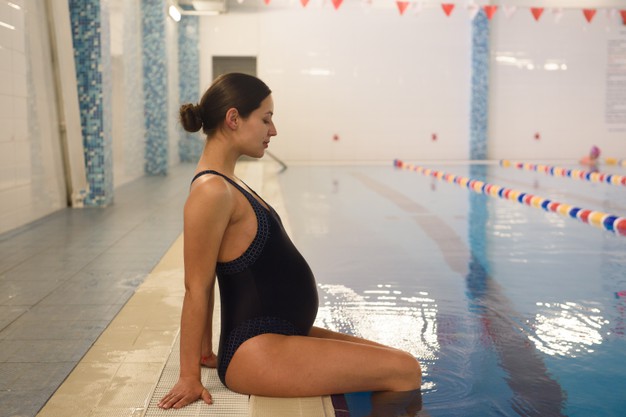 Now you know about all the benefits exercising during pregnancy can have on your body and mind! Alongside exercises and a healthy diet, there are other things that can help you with pregnancy pains and discomforts, such as belly support! To learn more about it, make sure you read this article and visit Metro Brazil's website!