Get to know the sensual sleepwear that is going to boost your self-esteem!
If there is one thing that can influence the way a woman sees herself, it is lingerie. This piece of underwear comes in many different types – bras, panties, and even sleepwear! In other words, it is possible to be sexy and feel powerful at all times of the day! But do you know all the lingerie that can be worn instead of regular pajamas? Well, that's what we are going to talk about today!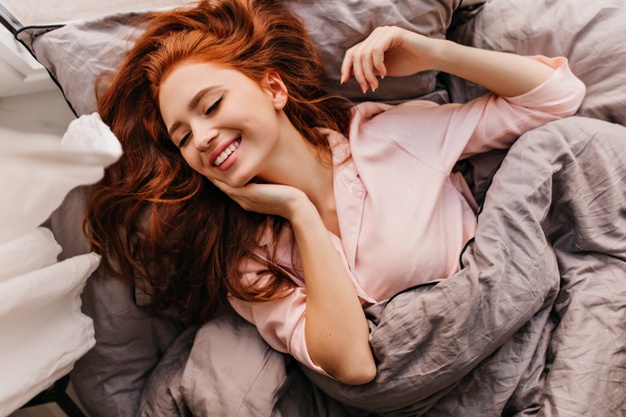 SEXY NIGTHWEAR LINGERIE[1]Tiemeyer, J. (2021, February 4). All the Types of Lingerie: Explained. LingerieDiva. https://www.lingeriediva.com/blogs/lingerie/types-of-lingerie
Although there are many types of lingerie[2]Lawler, E. (2020, September 9). The Top 13 Types of Lingerie (And What You Need to Know About Them). Theknot.Com. https://www.theknot.com/content/lingerie-types, below we'll show you which underwear is made to be worn at bedtime. With them, you'll feel sensual and see your self-esteem soar! So pay attention to know which sleepwear to choose for those special nights (or just for when you want to feel divine!).
CHEMISE
Also known as a camisole, the chemise is one of the women's favorite pieces of clothing! Comfortable and very sexy, this sleepwear is basically a short dress usually made of silk. It falls over the body in a way that fits the natural curves of the woman, without being uncomfortable!
In addition, there are many options of colors, prints, and details to choose from. If you choose a chemise with see-through fabric or details, you can choose to wear matching panties and a bra, for example! Below you can see some wonderful options from the renowned Brazilian brand Fruit de La Passion!
SHORT DOLL
Probably the most chosen sexy sleepwear option around the world, the short doll is a variation of the "babydoll" design – commonly known as a short nightgown. This type of garment values comfort by being divided into shorts and a blouse (usually a tank top)!
There are many options of short dolls, of various fabrics, colors, and prints. However, if the goal is to feel sensual, the recommendation is to bet on silk, satin, or lace! Fruit de La Passion, as you can see, has wonderful short dolls for all tastes! 
ROBE
If wearing the above is not your thing, there is a perfect option for you: robes! These garments are often worn by brides during their wedding preparation day, but they are also wonderful if you want to wear something a little sexier over your regular pajamas or even sexy sleepwear!
Just like the other sleepwear already mentioned above, robes are usually made in lighter materials like silk and satin, and can also feature lace details! Also, they come in both short and long versions.
The three types of lingerie above can be worn for both special occasions and ordinary days, to lift your spirits and remind you how beautiful you are! After all, the best way to feel confident is to take care of yourself, isn't it?
So now that you know some types of lingerie that can replace conventional pajamas, don't hesitate to choose sleepwear like the ones above from Fruit de La Passion, available on Metro Brazil's website: comfortable, of high quality, and simply wonderful!