Find out how to choose the most incredible bridal underwear
With so many things to worry about in the lead-up to a wedding, it may be that choosing a specific piece of lingerie for the day may not even cross your mind until the final minutes! Besides being something that often gets left at the end of the to-do list, choosing bridal underwear can be tricky because it's not something we do every day, is it?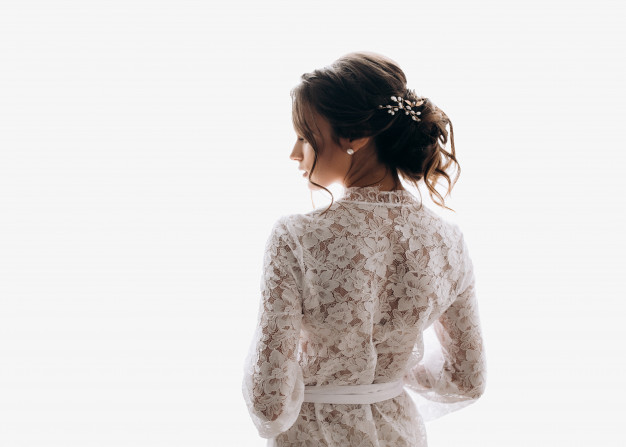 To make your life as a bride easier, today we are going to talk about some main points when buying your lingerie for the big day! Let's see how to choose the perfect underwear for your wedding?
HOW TO CHOOSE THE PERFECT BRIDAL LINGERIE[1]How to Buy the Right Wedding Lingerie for Your Dress. (n.d.). Brides. Retrieved June 22, 2021, from https://www.brides.com/story/how-to-buy-bridal-undergarments
THE IDEAL MOMENT
If you have already chosen your dress and have a few days to spare until the ceremony, lucky you! The first tip we are going to give you is regarding when to go shopping for lingerie. It may seem that buying lingerie before the wedding dress is the best option, but it's not quite like that!
It is very important to consider the dress when shopping for lingerie. After all, its structure and design will dictate which pieces are ideal or not for you! So, let's buy the lingerie after you already have the dress, ok?
To show how important it is to already have the wedding dress in hands (or, at least, in mind) when buying the undergarments, imagine buying strapless lingerie (like this wonderful corset from the Brazilian brand Fruit de La Passion) to choose a strapless dress in the end… 
WHICH PANTY TYPE?
There are many types of panties: g-string, thongs, high-waisted, etc. For the big day, the most suitable are those that contour the body (shapewear), the seamless ones, or else, depending on how wide the bottom of the dress is, whatever you want! 
When you think of a dress that is very tight to the body or those made of thin fabrics, the ideal is to opt for panties made of non-marking materials. However, it is also possible to opt for a g-string, which does not mark the bum! For the latter, we recommend the Fruit de La Passion panties, which are not only beautiful but also extremely comfortable!
Now, if the dress accentuates too much some part of the body and you are not very comfortable with the way it looks, you can opt for shapewear! These pieces are great for boosting confidence on such a special day! The recommendation is for the Liz pieces, like the one below, made of a comfortable and safe material.
WHICH BRA?
Of course, we cannot forget the bra! While some dresses have some sort of bra in their structure, not all have this. Therefore, choosing the bra is another important part of the process and one that must consider some points.
If the dress does not have a strap, it is obvious that the bra should not have one either (unless you want it to…). Also, some fabrics are easily marked, so see if a bra from conventional fabrics or that stick-on silicone bra is the best option! Finally, if your dress allows you more freedom in choosing a bra, don't be afraid to take your taste as a priority!
There are many beautiful models these days, like this one from Fruit de La Passion! Enjoy your big day and wear whatever makes you feel wonderful!
With the above information in mind, choosing your bridal lingerie will be easy and very enjoyable. Furthermore, on Metro Brazil's website, you can find wonderful lingerie from amazing brands with the highest quality, such as Fruit de La Passion and Liz! So, don't waste any time and take a look!