Pregnancy is a long and hard journey that ends with moments and feelings forever to remember. Yet, during recovery, with all the hormones kicking in, you stand in front of a mirror hoping to see your flat stomach again, and it can be psychologically challenging to know it will take six months to a year for your body to get back to normal.
There are several methods to speed up the process and increase your self-confidence, one of which is wearing Postpartum Waist Trainers.
What are Postpartum Waist Trainers?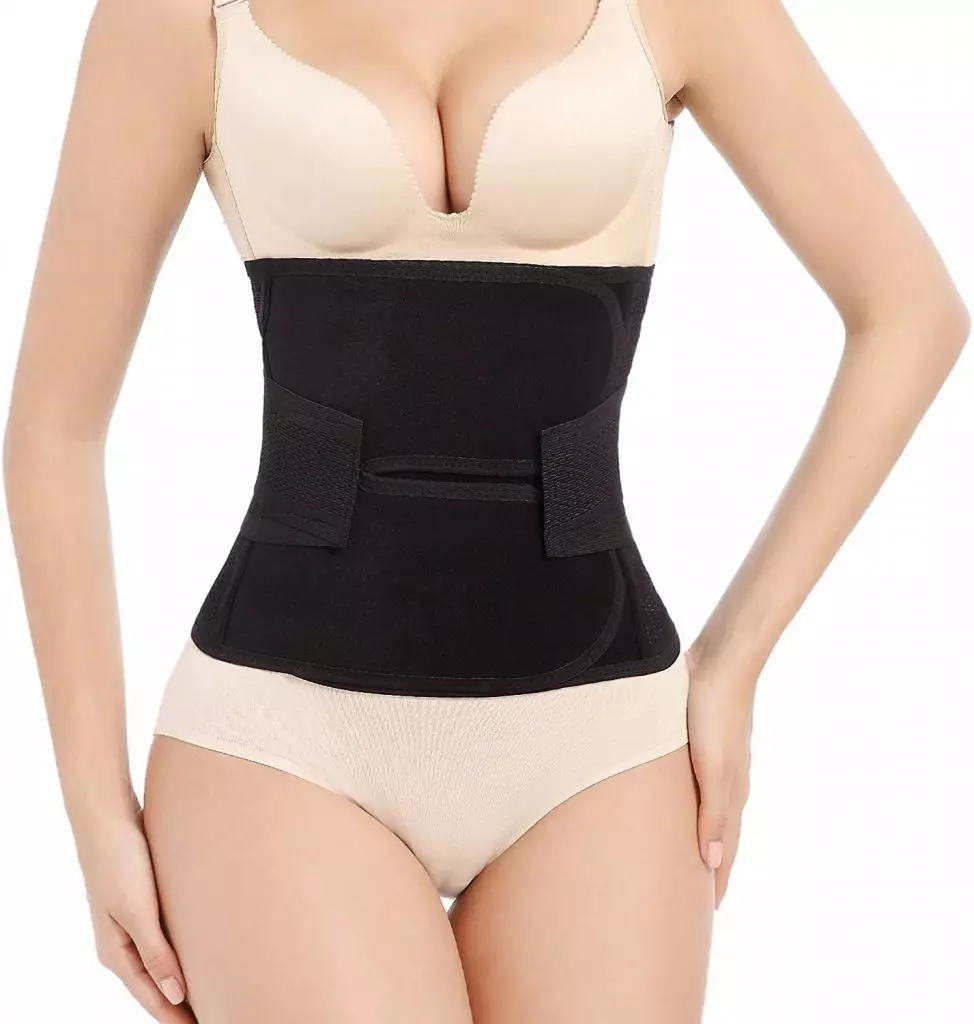 It is merely a product to be wrapped around the waist. It supports the spine post-pregnancy, reduces lower-back pain, helps in wound healing in case of C-section, and plays a role in abdomen and womb muscle contraction for them to shrink back to their regular sizes. You can wear this shapewear for two weeks to two months; the longer you have them on, the more beneficial.
This product is manufactured in many shapes offered by MetroBrazil in association with several pioneer brands; Liz, Lupo, and Plie. Do not hesitate to look through the site and discover our high-quality Brazilian Postpartum Waist Trainers. 
Types of Postpartum Shapewear
Abdomen shapewear
It is generally a wide elastic band, size adjustable, covering your body from the ribs down to the area above the hips. It provides gentle compression, and there are several designs for post-pregnancy.
Abdominal Compression Binder
It is a medical wrap specially designed for abdominal post-surgery issues. It provides a steady medium compression and is size adjustable.
Postpartum Waist Trainers
It is the most common and desirable type, made of Latex or other firmer substances involving Plastic or Metal. It covers the area between the lower side of the breasts and upper-thighs. It is your go-to option after full recovery. However, it can be dangerous for the wound if you wear it at post-pregnancy early stages since it applies high compression to significantly reduce waist size.
Corsets
It comes in several shapes, sizes, types, and compression levels. You can wear it as a postpartum treatment since it tightens the upper-body, and you can wear it as an external piece of clothing.
Choosing the suitable shapewear can be confusing; make sure you pick high-quality medical corsets designed especially for post-surgery and postpartum. On one side, these products speed up the healing process; on the other, they can be harmful when using the wrong type.
How do postpartum waist trainers help?
The primary purpose of the abdominal wrap is to support the organs and muscles for proper functionality.
They restore the shape of saggy skin.
They offer mild compression to help womb muscle contraction and wound healing after a C-section.
They reduce pain and bleeding, increase movement ability, stabilize the pelvic floor, and even help recover Diastasis Recti issues that women suffer from post-pregnancy.
They also offer an aesthetic benefit of making you look slimmer.
Despite all the benefits of postpartum waist trainers and shapewear, we strongly recommend you consult your doctor before purchasing and wearing one; Why?
These products can be as harmful as beneficial if you misuse them. Each condition is different, and you should try to avoid any complications as much as possible. Moreover, timing is essential; you should NOT wear postpartum waist trainers immediately after giving birth, there is a specific time for that depending on your state and determined by your doctor.
Therefore, if you are tired of skin sagging after surgery and giving birth, and you are set out to buy a postpartum waist trainer, talk to your doctor for recommendations first, and then feel free to explore your options for a perfect fit to achieve your desired look.
Read more: Corset with sleeves