Tips and tricks for choosing the perfect pregnancy lingerie
Moms-to-be and brand new moms know how difficult it can be to choose comfortable and useful underwear. After all, their bodies are going through constant change in shape and size… But if you've just welcomed your baby or are expecting, there's no need to worry! Today, we are going to give you some tips[1]Griffin, A. (2018, July 24). Advice and tips for choosing your lingerie during pregnancy. Les Louves. https://www.leslouves.com/en/advice-and-tips-for-choosing-your-lingerie-during-pregnancy/ to make sure you choose the perfect pregnancy and maternity lingerie!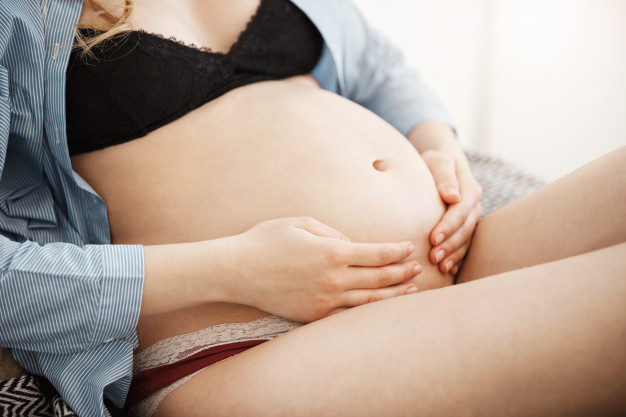 CHOOSING THE RIGHT PREGNANCY UNDERWEAR
OPT FOR ADJUSTABLE
When we are talking about pregnancy bras, you should opt for adjustable pieces. Your breasts start to change right at the beginning of the first trimester, and there's no way to tell how much they are going to grow – that's why extendable maternity bras are the best option!
Not only that, but you can also opt for a breastfeeding bra right at the beginning of the pregnancy! That way you won't need to buy both pregnancy and breastfeeding bras. The Brazilian brand Plie has a great breastfeeding bra that we recommend!
KNOW YOUR BRA SIZE
Since your new bra size can differ dramatically from your pre-pregnancy one, you should measure it before buying your maternity bra – especially if you're buying online. There are several tutorials available, but some things to keep in mind is that there should be some space both in the front and back of the bra since your weight is going to change! Also, make sure the straps are adjustable, as well!
COMFORT IS YOUR PRIORITY
We know it's great to feel sexy and gorgeous, but unfortunately, during pregnancy using a lace g-string won't be the best option… Our tip is to use cotton-fabric high-waisted panties! They are comfortable AND give you all the support your belly needs. These types of panties also help relieve lumbar pain! Below is a great option from Plie!
Of course, if you want other options, there are several available, like low waist and even underwear shorts! 
THINK ABOUT YOUR POSTURE
If you've noticed that your posture is getting worse during pregnancy, you should know that a specific type of underwear can help you with that: a pregnancy corset! By sustaining the lower back, soft corsets are a great option for women that are expecting and experiencing back pains.
We recommend you Plie's High Waist Bermuda Corset! It is also fantastic if you're having discomfort regarding friction between your legs. And the best part is that it's completely seamless, meaning you can wear it with everything!
DON'T FORGET ABOUT THE SPORTS BRA!
Many pregnant women forget about the importance of exercising while pregnant! If there's no risk to your baby, you should definitely include some low-impact exercises in your routine. Because of that, you also need to include some sports bras on your maternity underwear list! The best maternity sports bra compresses and offers support at the same time it's comfortable – just like the one below! Oh, and it also has a breastfeeding version!
Now you know what are the main things you need to consider when buying your maternity lingerie! To see even greater pregnancy underwear options, go to Metro Brazil's website!