One of the most desired hairstyles today is curly hair. However, for those who have curly hair, the task of caring for it to keep it beautiful and healthy can be exhausting and quite difficult. But we are not here to discourage you if you have curly hair – quite the opposite! Today, we're going to teach you 5 steps to keep your curls looking beautiful and healthy on a daily basis!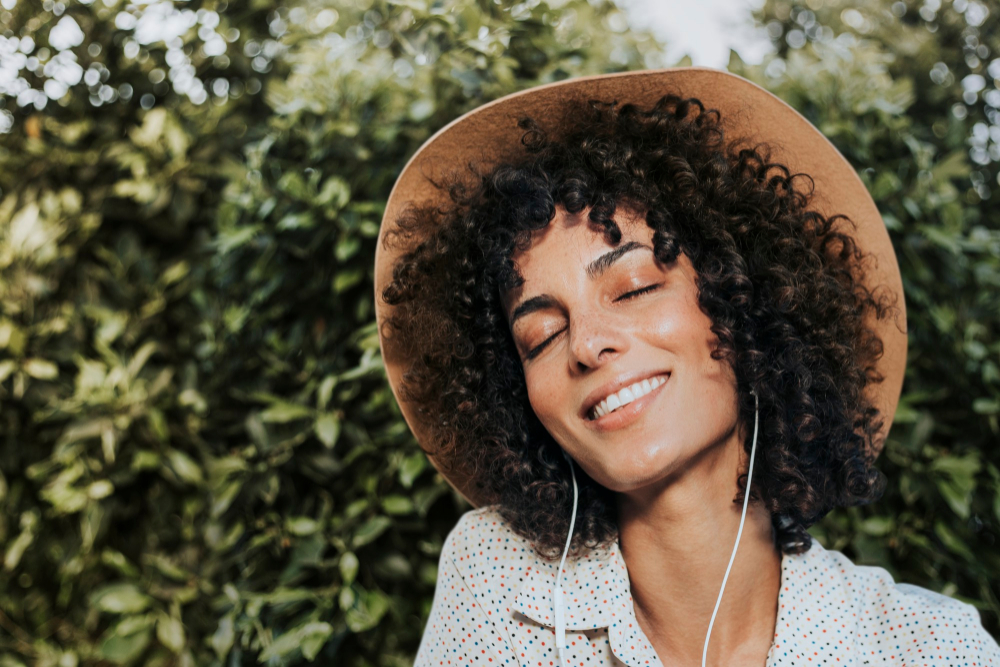 5 STEPS TO HAVE REALLY CURLY AND HEALTHY HAIR[1]Metzger, C., & Metzger, C. (2021, June 29). Is the Curly Girl Method the Key to Perfect Hair? (Yes. Honestly, Yes). Cosmopolitan. … Continue reading
The steps we will show you are perfect for hair types 2b to 4a! By following the tips below, your hair will get more definition, shine, and strength. So let's find out how to make it happen!
USE A DEEP CLEANSING SHAMPOO ONCE A MONTH
An essential tip to keep your curls beautiful and defined is to use a deep cleansing shampoo once a month. This product is super important to remove residues that accumulate in the hair and scalp, preventing nutrients from penetrating the hair structure!
However, it is necessary to pay attention not to use this product excessively, since it can also remove beneficial components, such as the oil naturally produced by the scalp! Our recommendation is to use once a month a high-quality deep cleansing shampoo specific for curly hair, such as the one composed of passion fruit extract, from the Brazilian brand RIOBELO!
ADD A NATURAL AND/OR GENTLE SHAMPOO TO YOUR REGULAR HAIR WASHING
As we said, the use of deep cleansing shampoo should not be excessive. Therefore, the best thing to do is to use a gentle shampoo for routine washing, such as those that are sulfate-free or composed of natural products!
Our recommendation is the Your Perfect Curls shampoo by Nazca, which produces little foam and is composed of nourishing natural oils, such as coconut and avocado! This product cleans your hair without drying it out!
DON'T BRUSH YOUR HAIR!
It is extremely important that you do not brush your hair. Brushing your curls takes all the definition out of them – both when wet and dry. So the best option is to use your own fingers or a wide-toothed wooden comb to avoid frizz and maintain natural curl definition!
CONDITION ALWAYS
If there is one product that is essential for maintaining the beauty and health of your curls, it is the conditioner. You need to use this product so that your curls stay soft and even make detangling easier! So, opt for a product designed for curly hair, which also helps define your curls more!
In addition to conditioner, try adding hair masks to your hair care routine! Packed with nutrients and substances that strengthen the hair and nourish it intensely, curly hair becomes healthier and more beautiful! Our tip is the Argan and Linseed Hair Mask, from the Brazilian brand Boni Natural. Made of natural ingredients, it moisturizes and nourishes without weighing down the hair!
AIR-DRY!
Lastly, to have 100% defined and healthy curls you need to stay away from certain things that can prevent this, like the hairdryer! So whenever possible, let your hair dry naturally, without exposing it to damaging factors such as heat.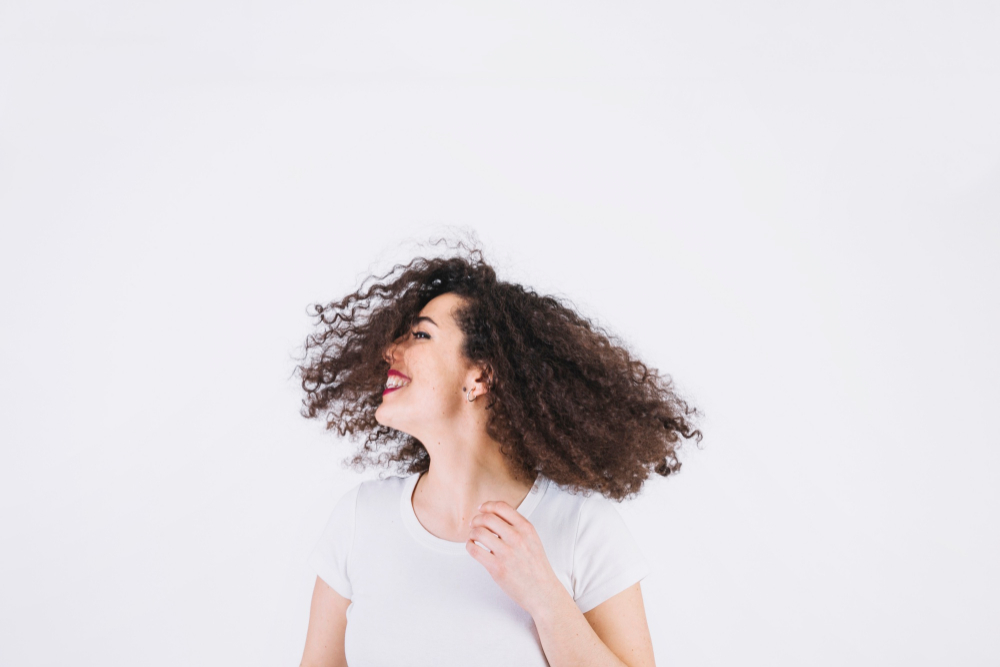 With the simple steps above, you will see your curls more defined, beautiful, and full of health in no time! So, go to the Metro Brazil website and check out all the wonderful products, from the best Brazilian brands, that will make this process of restoring your curls much faster and practical!