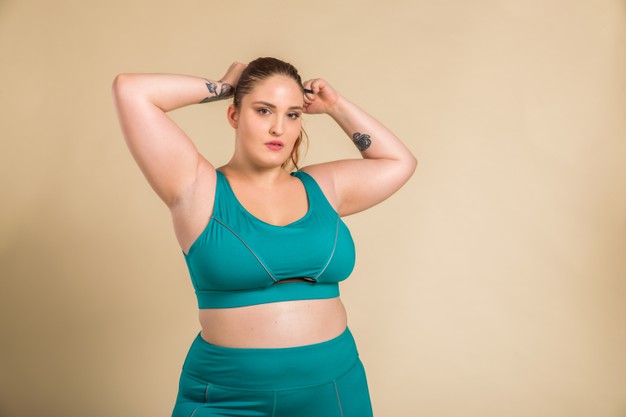 How to choose the perfect plus-size activewear!
Tips to buy the best activewear when you're a plus-size woman
It is very difficult to find plus-size clothing in general, but when it comes to choosing activewear being a plus woman, things are even more complicated! We still live in a society where many people believe that plus-size people don't exercise or don't like to move. But fortunately, over time, more and more brands are making clothes that include larger sizes!
If you're tired of wearing a baggy top and tight pants when it's time to exercise, today we're going to give you some tips on how to buy your plus-size activewear! Ready to find out how to choose the perfect clothes for your workout?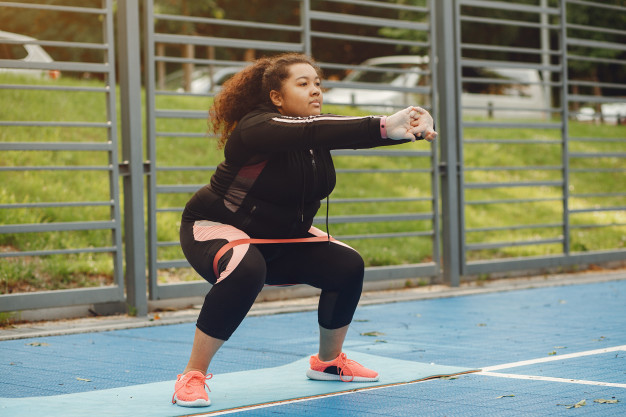 HOW TO CHOOSE YOUR PLUS-SIZE ACTIVEWEAR[1]Grady, L. (2020, September 22). Plus size activewear- how to find the right fit for you. BabeZine. https://www.missguided.co.uk/babezine/health/plus-size-activewear
SUPPORT
The first tip for choosing the best possible activewear is to look for support. After all, you need to feel safe when you exercise, right? So, especially when buying a bra, choose a piece that allows you to feel confident (and comfortable) to run, jump, and perform any other type of movement.
Our recommendation is the Top Fitness Sports Double Bra from the Brazilian brand Plié. Made with an innovative fabric that offers comfort and breathability, this model is made as if it were 2 bras in 1, ensuring you feel VERY safe to move around!
FABRIC
Another essential point that you should take into consideration is the fabric of your activewear. Like the Plié piece above, the best option is a breathable fabric that allows for comfortable perspiration. This way, you will be able to exercise for as long as you want! However, check the strength of the material, so you can be sure that it is resistant to any movement.
For the upper body, we recommend the Basic Sport T-shirt from the Brazilian brand Lupo! Made of 100% polyamide, this T-shirt also contains UV protection, ensuring freshness and peace of mind when exercising.
SKIN CONTACT
If there is one thing that irritates anyone, it is that burning that happens especially on thick thighs. This happens because of the contact between the skin. And, as annoying as it may be, during exercise this contact is usually more intense for any body type. Therefore, when it comes to choosing your activewear, prefer leggings or short shorts, which prevent or reduce the friction between the thighs!
A great option is the Fitness Sports Legging from Plié! Made with Sensil®️ Innergy fabric, which improves circulation and reduces fatigue in the muscles, this pant also prevents chafing, allowing you to exercise in much more comfort!
The above items serve as a guide when choosing your plus-size activewear. But remember that the most important thing of all is that you feel confident and comfortable in your body! And of course, the right workout clothes help a lot with that, don't they? So check out Metro Brazil's website to see even more amazing activewear options from the best Brazilian brands!