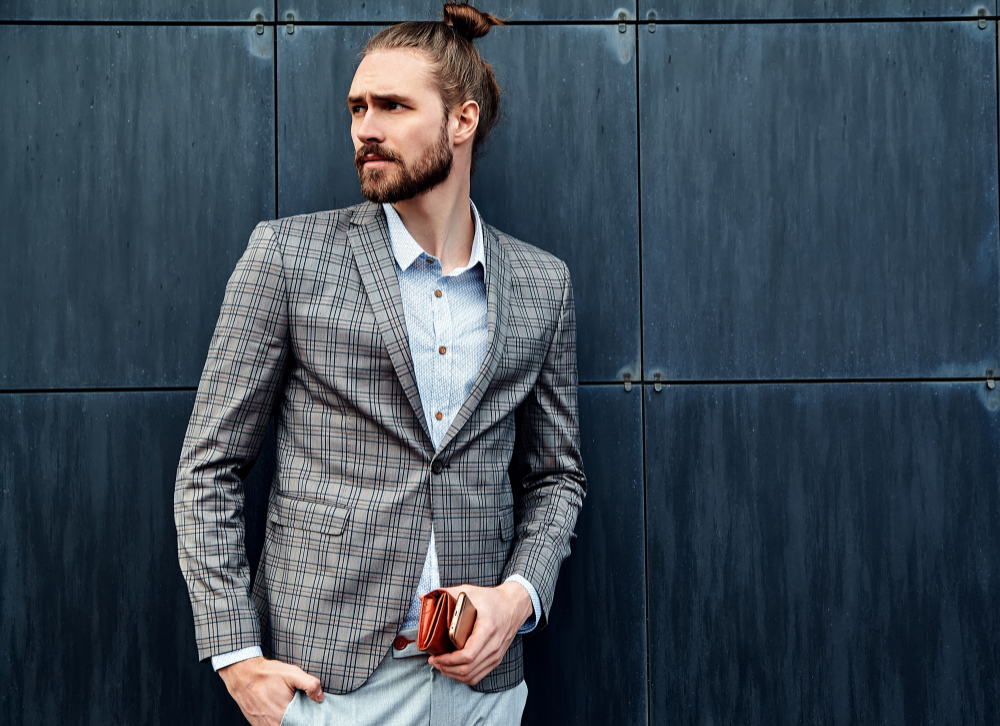 Haircare kit for men: what can't be missing from yours
Find out the essential products of any haircare kit for men!
Most men will tell you that having a hair care kit is unnecessary. However, if you're looking to give your hair a little more attention, know that just shampoo and conditioner are not enough! Today we are going to tell you which products should be part of a men's hair care kit! After all, all hair needs care, doesn't it?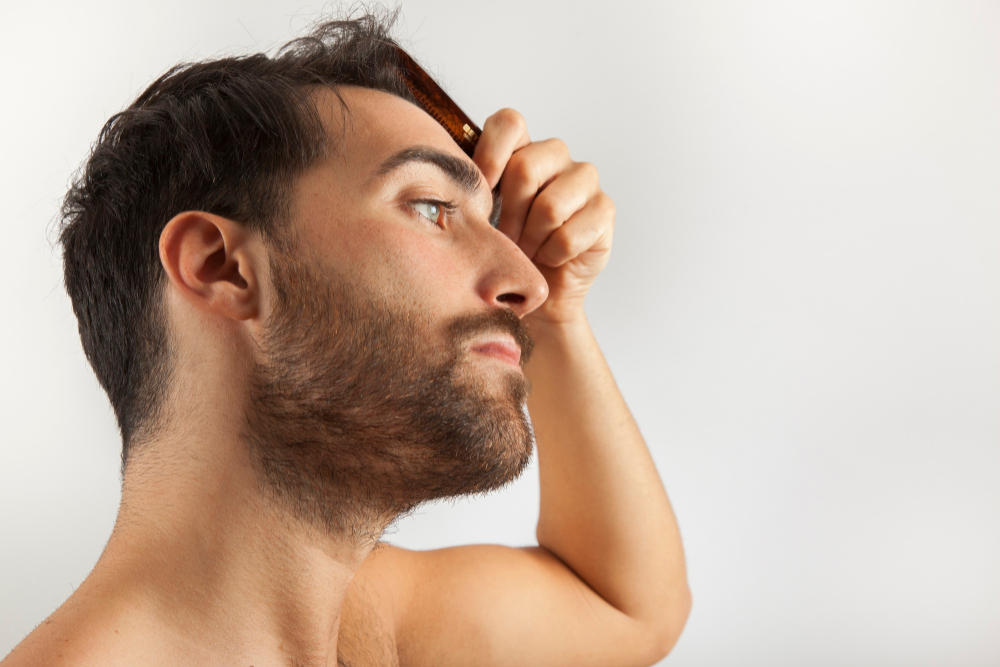 THE ESSENTIAL HAIRCARE KIT[1]Men's Hair Products: What You Really Need. (2013, October 30). WebMD. https://www.webmd.com/men/features/men-hair-products
So let's find out which products can't be out of your hair care kit! It may seem like a lot at first, but after using each of the cosmetics on this list, you will realize that each one has its importance.
SHAMPOO
Starting with the basics, it is necessary to have quality shampoo in your hair care kit. In addition, it is very important to pay attention to the indication on the label: is it a shampoo for curly or straight hair? Oily or dry? This information is essential for the final appearance of your hair, okay?
An example of a great shampoo available is the coconut oil shampoo, from the Brazilian brand Nazca! It is indicated for hair that needs more hydration and nutrition. In other words, if this is your case, a product that is more than indicated!
CONDITIONER
Another basic – and there are also VARIOUS types – is the conditioner, which is responsible for providing nutrition and hydration after the removal of residues with the shampoo. Some men may see it as something unnecessary, but use it only once and see how much softer your hair will be!
Just like the shampoo, the type of hair for which the conditioner is indicated is on the label. If your hair is damaged, very dry, or fragile, an example of the perfect conditioner for it is the Restorer, by Nazca! Composed mainly of keratin – the most present protein in the hair structure – it helps to give more resistance, shine, and softness to the strands.
HAIR MASK
Going from the basics, the first product that may seem strange to men used to 2-in-1 shampoo is the hair mask! This product is responsible for returning nutrition, hydration, and whatever else is missing in your hair. Moreover, if your hair is curly or wavy, the mask is an amazing product to increase the definition of your strands!
However, there are hair masks that are suitable for all hair types. This is the case with the Argan and Linseed hair mask from the Brazilian brand Boni Natural! The end result of the product is softer, shinier, and much more lively hair! 
LEAVE-IN
Last on the list of essential products for the men's hair care kit is the leave-in! This product, as its name says, should be kept on the strands after its application on freshly washed hair. It can be found in the form of cream, spray, or oil, and its purpose is to keep hair looking shiny and healthy!
An example of a wonderful leave-in is the Restoration and Shine Treatment Oil by RIOBELO! Available in the passion fruit version for curly or non-chemical hair and the acai version for blonde or dyed hair, this product should be applied to clean hair. After applying it, you will notice the incredible difference!
At first, it may seem that 4 products are too much for the care of your hair. However, do the test and see the difference the very first time you use them all! And, of course, never forget the importance of using products of the highest quality, such as those from RIOBELO, Nazca, and Boni Natural, some of the Brazilian brands available on Metro Brazil's website!