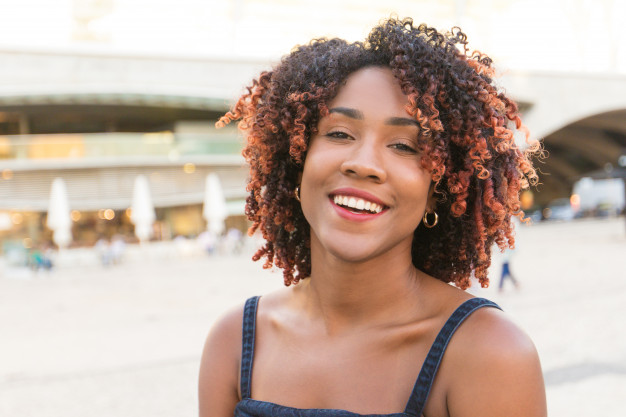 Going natural: transitioning to your natural hair
Learn more about the freeing process of natural hair transition
Nowadays, fortunately, more and more women are assuming their curls, leaving behind chemical processes that are often harmful to the health of their hair. If you have curly hair and can't remember the last time you used your natural hair, today we'll give you tips on how to transition to your natural hair without cutting it! Are you ready?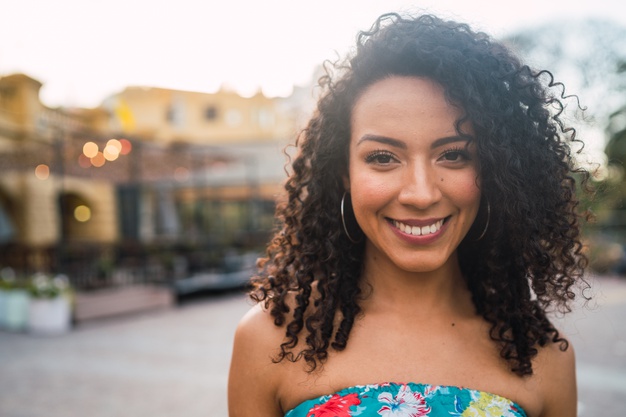 EASY TIPS TO TRANSITION TO YOUR NATURAL HAIR[1]Ngugi, E. (2021, May 14). 10 Tips for Transitioning to Natural Hair. NaturallyCurly.Com. https://www.naturallycurly.com/curlreading/kinky-hair-type-4a/top-10-transitioning-tips
Of course, in addition to the tips we will give you, it is very important to seek help from a professional. After all, your hair may need some special care or, after years of relaxation, you may need a haircut to go back to your natural hair. However, the tips below will make your hair transition process much easier!
BE DELICATE[2]Hickman-Kirby, J. M. (2020, June 10). Transitioning to Natural Hair: How to Grow Out Your Relaxer. Allure.

https://www.allure.com/story/how-to-transition-from-relaxed-to-natural-hair
After years of using relaxers, the natural texture of your hair may feel a little strange. Especially in the beginning, when you will have one part of your hair relaxed and the other completely natural – forming what is known as a "line of demarcation". Therefore, the most important tip is to be delicate and gentle with your hair!
When it's time to wash and remove the knots, choose to use a conditioner or leave-in that will facilitate the process. Our tip is Nazca's Curls Activator for coily hair! With it, you will have much more peace of mind when it comes to removing the knots and you will be helping to define your natural hair. Amazing, isn't it?
USE THE RIGHT TOOLS
It is very important that you acquire new hair tools. If you used a fine-toothed plastic brush or comb on your relaxed hair, know that you must keep these things away from your natural hair! Not only will it hinder the definition of your hair, but it will also leave it full of frizz and contribute to hair breakage. So get wooden combs with wide teeth and a detangling brush specifically for natural hair!
AVOID HEAT
We know it can be difficult having to deal with hair in transition, but using iron or curling iron will only damage your hair. Excessive heat is one of the biggest causes of damage to the hair structure, so avoid it as much as possible! However, if you really have to use any styling tool that uses heat, never forget to use a thermal protectant!
Our recommendation is the Rio Magic Smoothing Thermal Protection Spray with passion fruit extract, from the 100% Brazilian brand RIOBELO! It should be applied to damp hair, spread all over it, and then you can use the styling tool, ok?
MOISTURIZE ALWAYS!
Your main concern with hair in hair transition should be hydration and nutrition. Therefore, perform a weekly deep conditioning treatment, to ensure that your hair is receiving all the substances it needs to look beautiful, soft, and healthy, facilitating and accelerating the transition process!
A tip is the treatment mask for curly hair, also by Nazca! Containing coconut and avocado oil, the hydration and nutrition are visible and instant results!
TRIM IT AFTER A WHILE
Although it is possible to do the hair transition without cutting all your hair initially, you will realize the need to cut it yourself after a while. After all, after 6 to 8 months, you will notice very well that one part of your hair is relaxed and the other is natural. So cut the relaxed part and enjoy your natural, wonderful curls!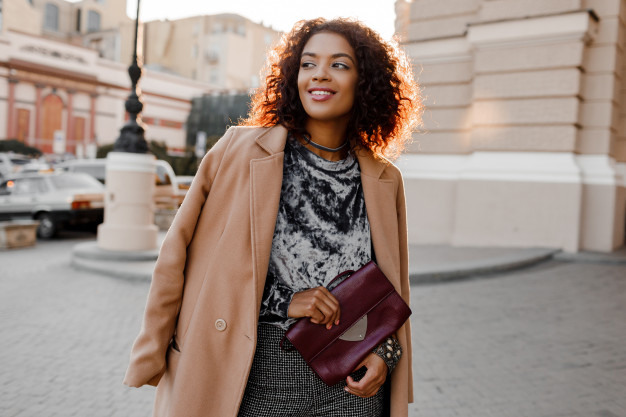 Have you seen how easy the transition to natural hair can be? As you can see, the use of quality products such as Nazca's and RIOBELO's are essential for an optimal result. So don't waste any time and take a look at the selection of products from renowned Brazilian brands available on Metro Brazil's website! Your natural hair will thank you!