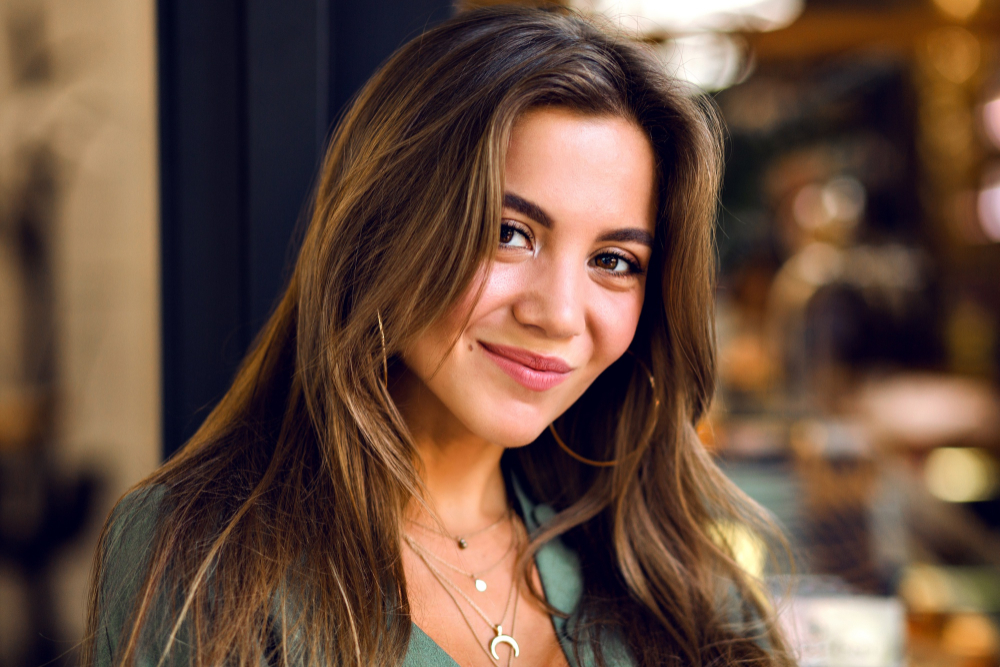 Dry hair remedy: how to make your locks softer
It may seem superfluous, but the fact is that when our hair doesn't look beautiful and healthy, we don't feel good about ourselves. One of the reasons that make most people sad is dry hair – and today, we are going to show you how to solve this problem!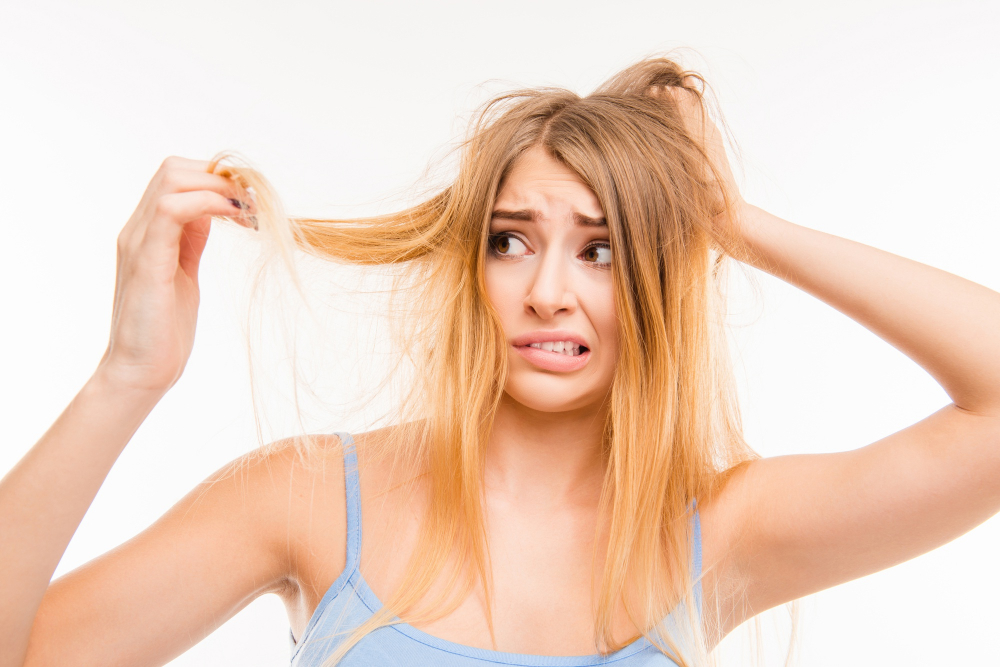 4 WAYS TO TAKE CARE OF DRY HAIR AND MAKE IT SOFTER[1]Hair, A. T. (2020, April 29). 6 Essential Tips for Treating Dry Hair. All Things Hair United States. https://www.allthingshair.com/en-us/hair-care/how-to-get-healthy-hair/how-to-fix-dry-hair/
The 4 care tips we are going to give you are extremely important if you want to have softer hair. It may be that you'll need to give up a few things you do on a regular basis – like styling your hair with a flat iron – in order to do that, but we guarantee you that you feel much better later!
HYDRATE, HYDRATE, AND HYDRATE!
Most of the time, dry hair is the result of a lack of hydration – aka lack of water. Water is one of the main components of the whole human body, so of course, it is going to be part of the hair structure! But this doesn't mean you should go take a shower and leave your hair soaking – this means you need to make your hair hospitable to water!
To do that, you need to repair the hair structure by nourishing it, by using hydrating and gentle shampoos and conditioners! Not only that but you also need to use hair masks on a weekly basis, to make sure that your hair has all the nutrients it needs and absorbs water properly, ok?
Our recommendation is the Brazilian brand Nazca''s Coconut Oil Hair Care kit! Rich in vitamins A, D, and E, these products are perfect for repairing dry, brittle hair!
AVOID HEAT STYLING TOOLS (OR USE THEM PROPERLY)
One of the main reasons for dry hair is excessive exposure to heat – mainly from artificial sources such as hairdryers and flat irons! If you use such tools daily or weekly, the best thing you can do is avoid them completely for a while (3-6 months). Allying this with the tip above will give you healthier hair for sure!
However, if you can't stay away from heat styling tools, at least apply some heat protection products beforehand. We recommend RIOBELO's amazing Rio Magic Smoothing Thermal Protection Spray, which will protect your hair at the same time it will make it softer and shinier!
MASSAGE YOUR SCALP
Especially when it comes to dry curly hair, the reason for that is the fact that most of the nutrients and natural hair oil stay accumulated at the roots – leading to an oily scalp with dry hair at the length and ends. One solution for that is super simple and you can start today: massage your scalp!
Use the tips of your fingers to massage the scalp in the morning and before you go to bed. By doing so, you are spreading the natural oils that accumulate in your scalp to all your hair! Do this daily to see your hair look and feel smoother!
USE LEAVE-IN OILS
If you want your hair to be shinier and smoother in a matter of minutes, make sure you add a leave-in oil to your hair care routine! And although the results are instant, the frequent and proper use of this product is a great way to provide more nutrients to your hair. 
An example of such an amazing cosmetic is Brazilian brand RIOBELO's Restoration and Shine Treatment Oil! It is available in 2 versions: Açaí extract (for color-treated or naturally blonde hair) and Passion Fruit extract (perfect for curly or non-chemically treated hair)! 
Follow the tips above to repair your dry hair and turn it into a soft, shiny mane! And, of course, always choose the right high-quality products for that, like the ones we recommended, all of them available on Metro Brazil's website!