Whether you dyed it or were born with it, red hair is one of the most desired hair colors everywhere! However, especially if you dyed it, with its beauty comes several different cares you need to have… Exposure to the sun, heating devices, and the use of certain chemical products can make the red shades fade away! So to make sure your red hair looks great, vibrant, and healthy all the time, we are going to teach you a few hair care tips you should have with your locks![1]10 Tips To Keep Your Red Hair Vibrant. (n.d.). ESalon. Retrieved April 30, 2021, from https://www.esalon.co.nl/hair-color-mastery/colorist-tips/brilliant-red-color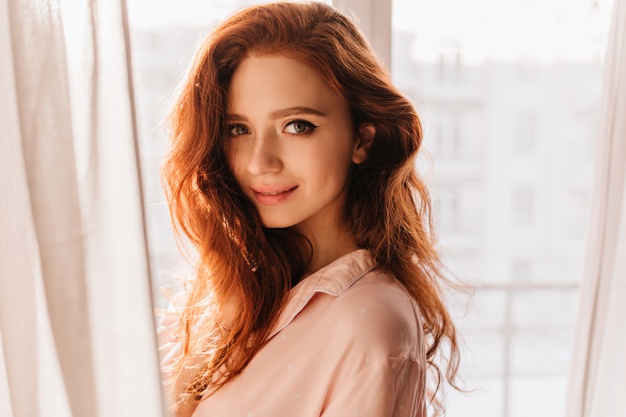 6 TIPS TO KEEP YOUR RED HAIR LOOKING ITS BEST[2]Calling All Redheads: 7 Expert Tips for Keeping Your Color Bright. (n.d.). Byrdie. Retrieved April 30, 2021, from https://www.byrdie.com/how-to-keep-red-hair-bright-4686899
DON'T WASH YOUR HAIR FREQUENTLY
It's a fact well-known that water can affect color-treated hair, and that's especially true for red ones. If you dye your hair, you should wait at least 48 hours before washing your locks to make sure the color is all set! However, if you really need to wash your hair before that, stick to dry shampoo, ok? They will help to remove any excess oiliness at the same time they won't affect the red shade.
BET ON DEEP CONDITIONING
All hair – dyed or not – benefits from deep conditioning. If you still don't know what deep conditioning is, it's time to read this article. Basically, it's a simple and quick way to give back nutrients and moisture to your hair! For redheads, deep conditioning is a surefire way to make sure your locks will keep looking their best, shiny, and radiant! 
SHOWER WITH COLD WATER
You may have heard about how warm water isn't good for your hair. That's an even bigger truth if you have color-treated locks! However, we know how hard it can be to have a cold shower instead of a warm one, so don't worry: you can have your hot shower – just turn down the heat when it's time to cleanse your hair. This way, you'll make sure the cold water will seal the hair cuticles, not affecting your red shade!
USE PRODUCTS FORMULATED FOR COLOR-TREATED HAIR
If you dyed your hair red, you should always choose products that are specially formulated for color-treated hair. Since they are normally free from sulfates and parabens, the chances of fading your red are close to zero! If you can, look for hair products that are made for red locks, since they also contain other ingredients that help keep your mane vibrant and shiny!
TOUCH UP YOUR ROOTS ONLY
If you can't go to the hair salon every week but can't stand the way your roots aren't matching your hair color, you can do it at home! Just make sure you stick to the roots, ok? Otherwise, your hair color can look uneven…
AVOID THE SUN
You may love the sun, but if you have red hair, you should avoid it at all costs. Exposure to the sun is one of the main causes of fading hair color – alongside chemical procedures and excessive use of heating devices. Therefore, when you know you may be exposed to the sun, cover your hair with a hat or use UV protection for hair! If you don't, at least deep condition your locks afterward.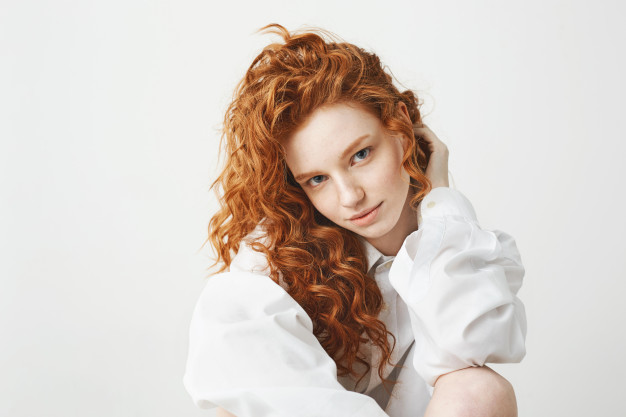 As you can see, there are quite a few cares you should take with your red hair! But by following these, you can be sure that your mane will look radiant and healthy for a long time! And if you're looking for some amazing hair products, take a look at Metro Brazil's website – it's filled with fantastic products from the best Brazilian brands!