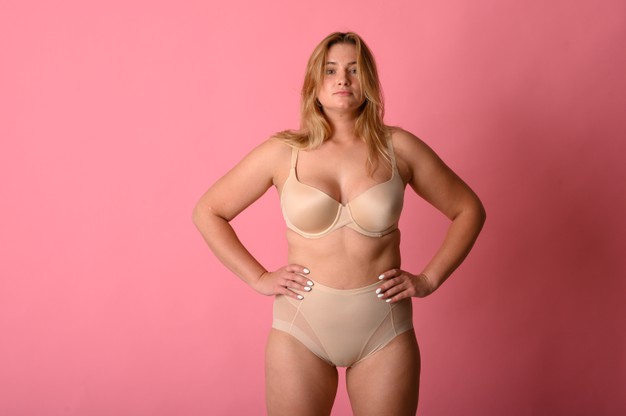 Which undergarment to wear under a tight dress
A tight-fitting dress is a terrific choice for many situations, whether you're heading out on the town, attending a wedding, or just want to go for a form-fitting style. Tight dresses highlight your curves and define your body shape, allowing you to highlight all of your best assets.
However, the form-fitting appearance leaves little room for other materials or layers underneath, and the tighter the fabric, the more the additional layers will show. With the aid of these underwear suggestions and rules, you may avoid a fashion faux pas and rock the tight dress look!
Be wise when selecting color
The last thing you need is for your dress to slip and expose undergarments of various colors underneath. Think about what will go with your outfit when selecting an underwear color. If you want the two pieces to match sufficiently, you might want to choose a color that is similar.
Contrarily, there are many other colors that go well with nude lingerie. So that you have plenty of options, make sure to purchase a wide variety of designs and colors.
Strapless options
Is your favorite dress sleeveless, or has an open back? If so, you should probably spend money on a good strapless bra. Another option is a piece that may be worn with or without straps and is convertible.
In this manner, the bra may be worn with a variety of clothing, making it suitable for a variety of events. By converting it into a racerback bra, you can also use this style of bra with halter tops.
Minimum coverage
You might also choose a thong brief as an alternative. A thong can be the finest option for you if your bodycon dress is incredibly nicely fitted. The less visible seams here are the cause of this.
It's a major plus when you're wearing a thong because you typically can't see it underneath dresses. The simplest strategy to make sure you have a faultless appearance may be to decide to wear a nude thong.
Avoid seams
This is the most important thing you need to keep in mind when selecting your briefs. A seamless design might be the best option. Bodycon dresses are typically form-fitting, which means that you can frequently see underwear underneath.
Your briefs might be harder to see if you select a seamless style. Of course, trying them on is one of the simplest methods to experiment with various appearances.
Be wise when picking a bra
Choosing a molded cup bra is a wise and intelligent choice. This type of underwear provides your bust a full and rounded appearance. In order to achieve the ideal form, you might also want to choose a push-up bra or demi bra, which will give your breasts a little extra support. Again, how you choose to wear will have a big impact on your appearance.
[1]HOW TO CHOOSE THE RIGHT LINGERIE FOR A BODYCON DRESS. (2019). Parfait. https://blog.parfaitlingerie.com/how-to-choose-the-right-lingerie-for-a-bodycon-dress/
It will take some time to find the ideal undergarments to go with your bodycon dress. It might very likely come down to trial and error! But now you can utilize this advice as a framework and research various approaches that might be effective for you.
Did you like this article? Share it with your friends and follow us on social media! Also, don't forget to visit our website.