After breast surgery you will need to buy new clothes: whether because you are wearing a totally different clothes size or just to have a new range of outfits that accentuates the breast's appearance. Among all the clothes you will need to replenish, bras might be the most affected category.
You'll need special surgery bras to wear after your surgery – and you need to keep them for a while, to guarantee good results. But relax: after a while, you'll wear regular bras once again and live a completely normal life.

Many women crave for the moment to leave the surgery bra for good. But when is it safe to do it? This article will finally end this doubt! Keep up.
Initial healing period
During the first weeks right after surgery, it is important to wear a specific type of bra. Your doctor will recommend some models, but in general, they need to offer great support, tend to be larger and have a sports or compression style.
These bras are essential to ensure the incisions heal correctly and keep the implants in the right place. Wearing a regular bra during this period can cause several problems: it can irritate the incisions, ruin the healing process and restrain the implants from settling appropriately.
When to wear a regular bra after breast surgery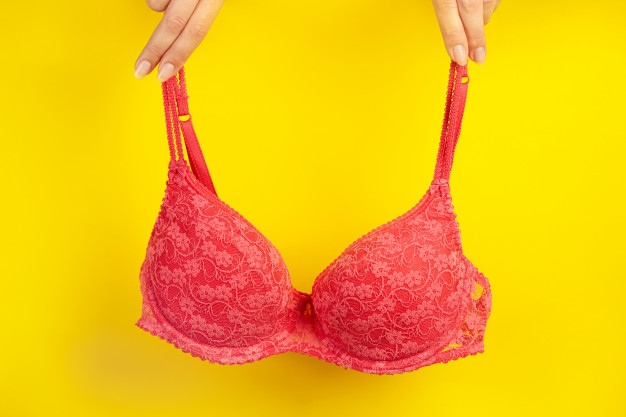 Generally, the recommendation is to wait at least from four to six weeks before switching to a traditional bra. However, the answer might vary and the best person that can determine when you can finally wear regular bras once again is your doctor.
Time varies according to the implant's shape
Implants with a rounder shape and smoother texture tend to take a longer time to settle into the final position, while textured and teardrop-shaped implants require extra support and compression. That is necessary to avoid implant rotation, which results in an artificial result.
Shopping new bras after breast surgery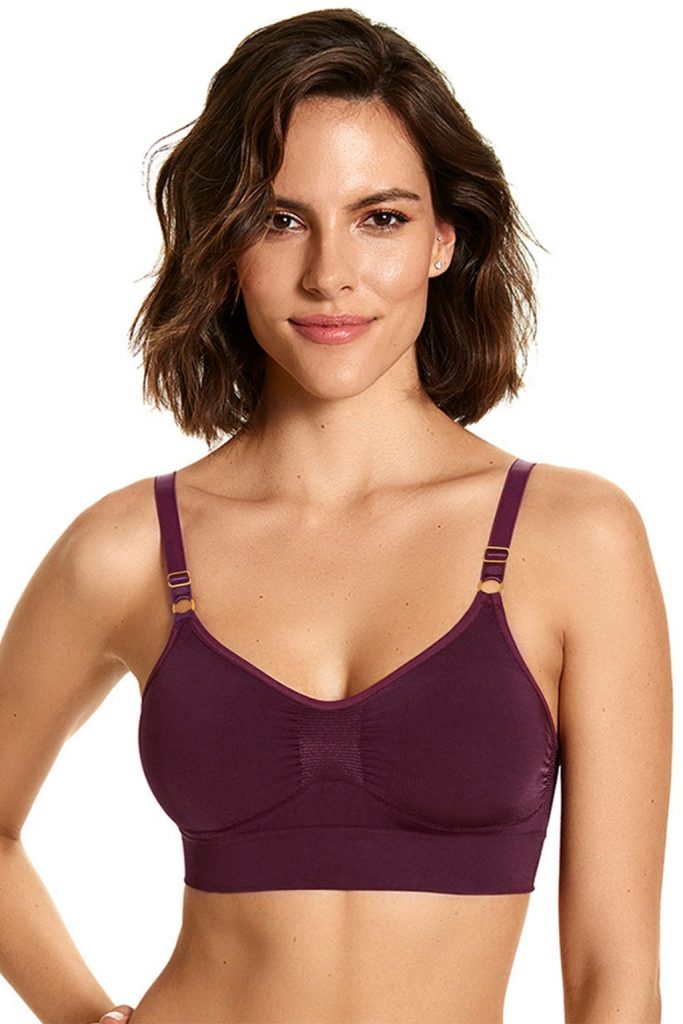 It's common for breast augmentation patients to be advised by doctors to buy new bras at regular intervals as the results improve over time. Even some weeks after the healing procedure, the results of the surgery might not be there 100%. Breasts can be "swollen" for several months, and only after it you'll be able to see the final result – so be patient.
Patients will be ready for a final bra fitting several months after surgery. This is one of the most thrilling aspects of the breast augmentation procedure! A professional fitting can ensure that ladies are wearing the right size bra to complement their new cleavage, and when the interim bras are no longer needed, they can be donated to women's charity.
Most women imagine their new curves in a sports bra when they think about wearing bras after breast augmentation. However, this brief phase is a vital aspect of the procedure and is only one step in the direction of the final results that patients achieve.
[1]https://www.kirbyplasticsurgery.com/blog/how-soon-can-i-wear-a-regular-bra-after-breast-augmentation/
If you are looking for the best bra options, take a look at Metro Brazil's website. We have special compression bras for your healing period and regular bras to wear after your final results!
If you enjoyed this article, share it with your friends and follow us on social media!