Thanks to social media, the afro hair business is seeing an unexpected resurgence of clients looking for straight hair. Thankfully, there has been a welcome improvement in the techniques used to accomplish the style!
The process of straightening natural hair no longer needs to be as destructive as it previously was. That, because of improved tools, increased product innovation, more styling alternatives, and professionals at our disposal.
Finding a new platform to shine on, straightening afro hair should no longer be perceived as someone separating from their coiled roots. Rather, it is just another styling option for our natural texture, similar to wigs, braids, and weaves. 
So, do you feel like changing your look just a little and straightening your hair? If so, here are the best tips to straighten afro hair!
Understand your afro hair boundaries
Due to the elliptical form of the follicle, kinky and coily hair types are more fragile (as opposed to the round- or oval-shaped follicles of straighter hair types). Because type 3-4 hair has a flatter hair follicle and more bends and curls, it is less resistant to external stresses like heat, humidity, bleach, and tension.
You should also space out your straightening sessions for this reason. Avoid straightening the hair more frequently than once to twice a week since excessive heat exposure teaches the hair to maintain its straight state, which eventually destroys the natural curl pattern and causes heat damage.
The key step is preparing your afro hair for heat styling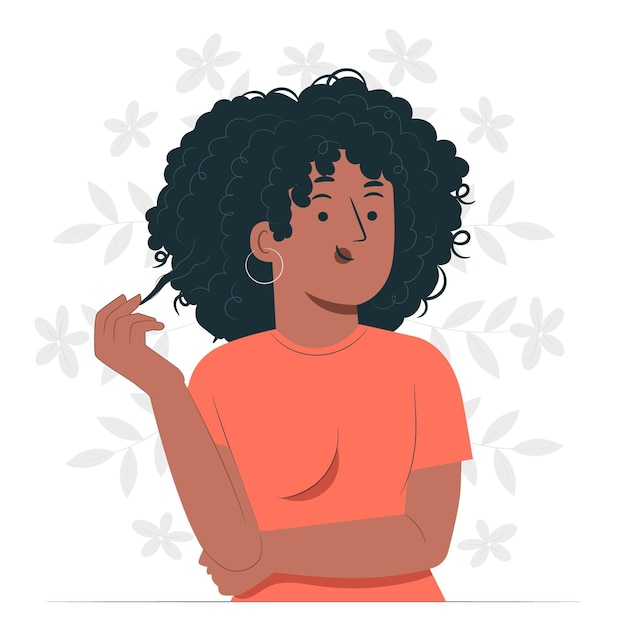 Although every hair type, curl pattern, and hair journey is unique, you will discover that your technique must be flawless to keep textured hair free from damage. Afro hair may be straightened without harming it, but the trick is to wear heat protection before you do so.
To ensure that the hair is as protected and conditioned as possible before using direct heat on it, apply a leave-in conditioner and heat protectant.
As little heat as possible
Every expert we talked to underlined how crucial it is to avoid overheating hair. Use a heat styler with temperature control. Using less heat will help your hair stay straighter for longer while also saving it from unnecessary damage. The hair maintains the style longer when medium heat is applied when flat-ironing or straightening your hair.
Look for controllable heat styling tools
Since the days when our mothers or aunts heated up a comb on the stove or turned on our plug-in-the-wall hot comb, hot tools for afro hair have advanced significantly. Alternatively, we may use a chemical relaxer and then wash it out quickly to avoid burning our scalp.
To apply the proper amount of heat for your hair type and texture, straighteners should have a heat-adjustable feature. Additionally, a ceramic coating on your straighteners can aid to reduce the risk of breakage and save your hair.
[1]Straightening Type 3–4C Natural Hair? Here's How to Do It Without Causing Damage. (2021). PopSugar. https://www.popsugar.com/beauty/how-straighten-natural-hair-textures-48596882
With these tips and the technological advances applied in the beauty industry, it is possible to have perfectly straightened afro hair! And the best part: still keep your hair safe and healthy!
Did you like this article? Share it with your friends and follow us on social media. Plus, don't forget to visit our official website.