Oil is a great ingredient for hair care and there are many ways to incorporate it into our routine. Besides being super moisturizing, oils are versatile: they can be used as a leave-in, a hair finisher, replacing conventional hair masks or even mixed with the masks and other hair products to potencialize their results.
If you are seeking powerful ingredients to end hair dryness, oils are just what you look for! This article will show you how to use hair oils and the best ones for you. Let's start!
How to use hair oil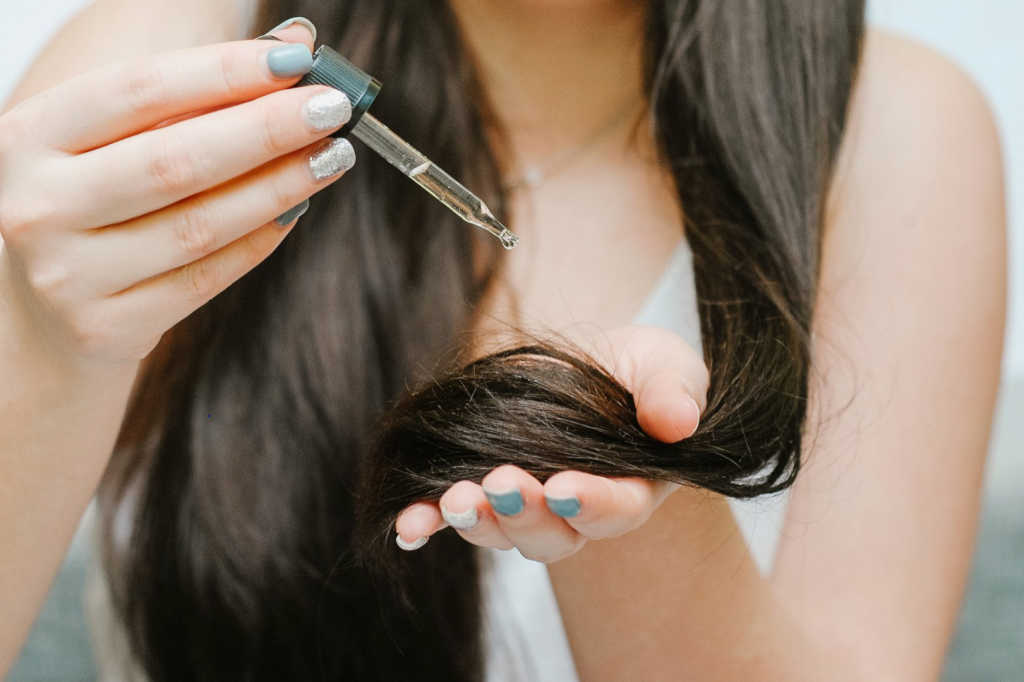 In the beginning of this article, we mentioned some ways to use hair oil. Now, we are going to explain them in a more detailed way:
Hair oil in scalp
You can apply it in your scalp and massage it making circular movements with your fingertips. This stimulates blood circulation and the oil moisturizes the scalp. This is a very known practice for those who want to achieve hair growth. Some oils (we are going to talk about them later) even have antimicrobial properties that might help to solve problems such as dandruff.
However, be careful: this practice is not recommended for greasy hair, since it can aggravate the problem. In this case, you should apply oil only to the ends of your hair.
Hair finisher
You just finished blow drying and styling your hair, but it still has some frizz and split ends showing up and annoying you. Oil can be a life saver in this case: a few drops of it reduces and disguises those types of hair issues. You can use cosmetic oils made for this purpose or choose natural and raw oils, it is totally up to you.
The amount of drops depends on your hair thickness: thick hair might need more quantity, while for thin hair two or three drops might be enough.
Replacing conventional hair masking
A very powerful way to nourish your strands is applying oil directly to them. Cover your hair with a towel or shower cap, leave it overnight and wash it out the next day. The washing process is the same as usual: shampoo your hair, rinse it and condition regularly. Just make sure you clean your hair very well so that you won't get any residue.
Mixing oil with conditioner – and other products
If you like to use your conventional hair mask, but want to potencialize it, adding a few drops of oil is a good idea as well. If you want an even more frequent boost, mix a little bit of oil in your conditioner or other hair product of your routine. That will provide you a deep hydration more often.
Benefits of using hair oil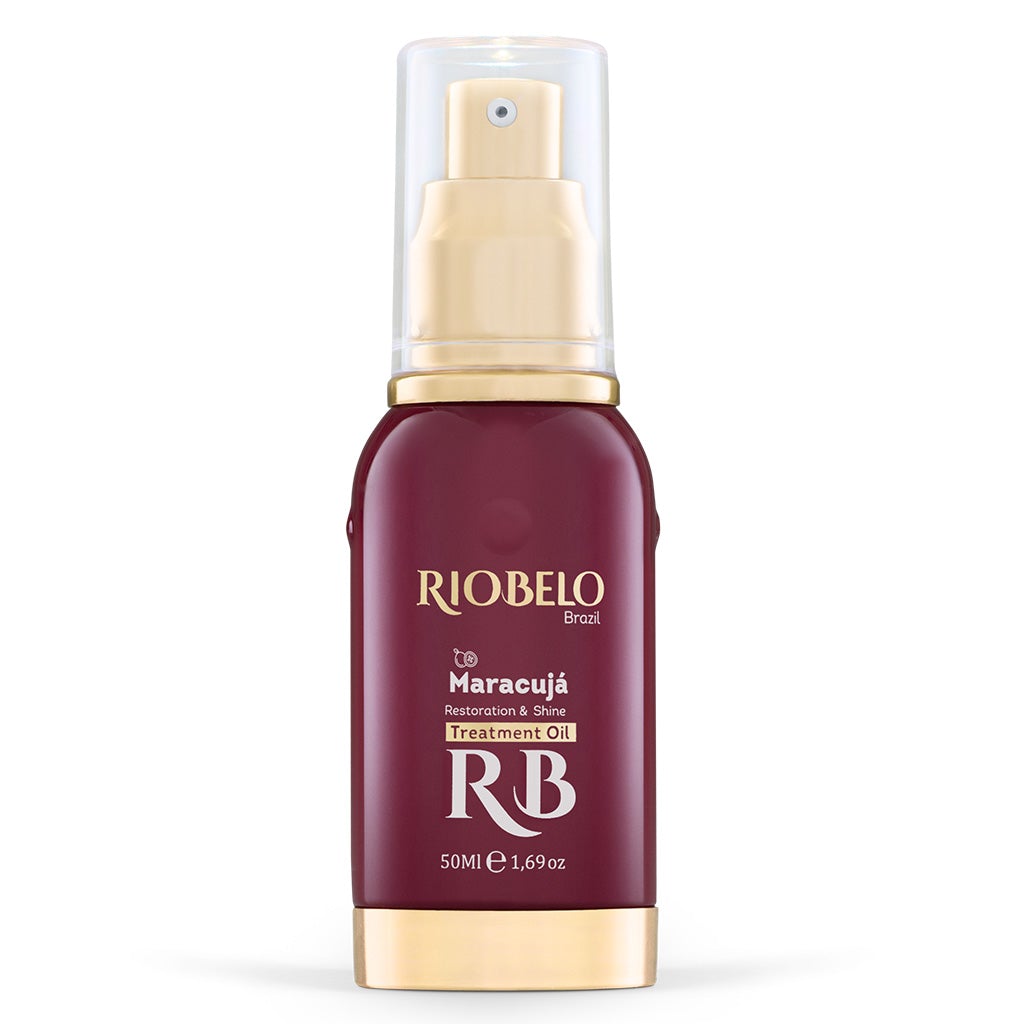 We are going to reinforce that oils are really powerful when it comes to moisturizing properties – and that results in several benefits. In general, all oils help to keep your hair healthy, repair it and prevent damage and end dryness and split ends. But each oil also has its advantages and particularities that might please you even more. Here are some of them: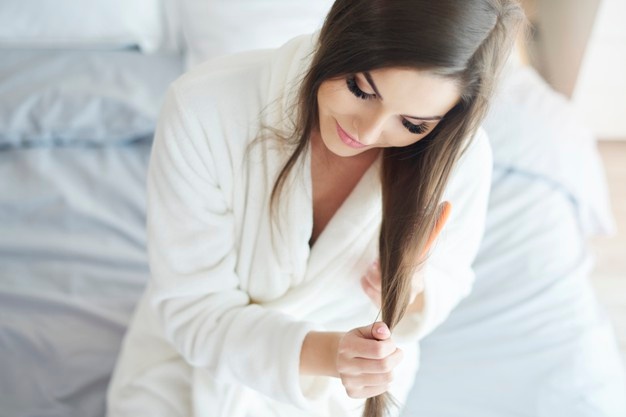 Avocado oil: It contains vitamins, minerals and oxidants and it's believed to prevent dandruff, damage and breakage and also detangle the hair.
[1]https://www.medicalnewstoday.com/articles/321606#benefits
Argan oil: Some people refer to this oil as "liquid gold", and it has been used for centuries in the Moroccan culture. It is rich in antioxidants such as vitamin E and it improves the scalp health, prevents damage and hair loss and even free radical damage from sunlight.
[2]https://www.healthline.com/health/argan-oil-for-hair-growth#benefits
Coconut oil: This oil is extremely rich in lauric acid, a good fat that provides high levels of moisture for the strands, seals hair cuticles and reduces frizz and split ends.
[3]https://www.eatingwell.com/article/7934570/coconut-oil-for-hair-benefits/
Almond oil: Contains high amounts of vitamin B7, also known as biotin, that helps hair to get smoother and stronger.
[4]https://www.healthline.com/health/food-nutrition/almond-oil#Benefits-of-almond-oil-for-hair
Macadamia oil: It has minerals such as calcium, magnesium, phosphorus and copper. Added to its fatty acids, these components hydrate the hair from scalp to ends, restore damage and end frizz.
[5]https://www.byrdie.com/macadamia-oil-for-hair-5093950
Passion fruit oil: This fruit is rich in many nutrients such as vitamins and minerals, on top of being lightweight and having a non greasy texture. Passion fruit has omega 3 and 6 and antimicrobial properties that help to treat dandruff. It is a good option for a moisture treatment that doesn't make the hair heavy.
[6]https://prose.com/ingredients/maracuja-oil
As you can see, these natural ingredients can do wonderful things to our hair. Choose your favorite and give yourself this treat!
Metro Brazil believes in beauty that comes from nature. That's why our website commercializes authentic Brazilian hair care products, made with the best natural and tropical ingredients. Take a look and find your perfect match!
Did you like this article? Share with your friends and follow us on social media!