There are several bra types out there, each one with its own pros and cons! Some bras can be better options for women with smaller breasts while other suit big-breasted ladies better. Among this last category is the "minimizer" bra! But do you know what a minimizer bra does? If you don't, don't worry! Today, we are going to tell you everything about it![1]Douglas, A. (2021, May 18). What is a Minimizer Bra? How to Choose the Best Minimizer Bra? Angela Douglas. https://whatwearfit.com/what-is-a-minimizer-bra/
WHAT IS A MINIMIZER BRA?
As the name suggests, a minimizer bra makes breasts look smaller. Most high-quality bras of this type can reduce up to 2 inches of your breasts! While push-up bras and half-cup ones lift up the breasts and, consequently, make them look bigger, a minimizer bra does the opposite by compressing the breast tissue!
HOW DOES IT WORK?
Although most minimizer bras act by compressing the bust against the chest, some options of this bra type can work by guiding the breast tissue towards the sides of the body (to the armpits), making the breasts wider – giving the illusion of a flatter chest!
The majority of effective minimizer bras available combines the 2 ways of minimizing the breasts! To make that happen, most minimizer bras have full-coverage cups made from firm materials. By doing that, the breast tissue is redistributed and guided to the armpits' direction while also being compressed!
And compressing doesn't necessarily mean uncomfortable! Plié's Shape and Shine Top is a minimizer bra option that is comfortable and provides support!
WHY/WHEN WEAR A MINIMIZER BRA?
If you don't have large breasts, you may be wondering "Why would I even wear a minimizer bra?" and that's natural since their purpose is to make the bust smaller! However, minimizer bras can also be great with certain outfits![2]Puleston, E. (2019, July 9). What Are Minimiser Bras, and How Do They Work? Esty Lingerie. http://estylingerie.com/2019/07/09/what-are-minimiser-bras-and-how-do-they-work/ 
If your bust is medium-to-large, it is possible that certain tops such as button-down shirts don't look so great around the bust area (with a gap between the buttons), for instance. If that's your case, know that a minimizer bra can avoid that!
Another great reason to wear minimizer bras is the extra support they give, as well as the comfort they provide since they are normally unwired and non-padded. Also, women who struggle with breasts that hang a bit low – like women in puerperium – can benefit from a minimizer bra, since it helps to support the breasts and lift them without any discomfort!
We recommend you Plié's Control Skin Soft Bra. With 100% polyester lining, this bra lifts the breasts and provides high support while compressing!
Although anyone can wear whichever bra they want, minimizer bras aren't recommended for those with already wide-spread breasts neither for those with narrow shoulders.
HOW DO I CHOOSE ONE?
It's very important to remember and consider a few things before buying your minimizer bra. First of all, you need to know what your bra size is! And no, you DON'T need to buy one in a smaller size for it to work – you need to wear your appropriate bra size!
Besides that, you should pay attention to the amount of pressure you feel when you put the bra on. Although minimizer bras compress and apply pressure, they shouldn't hurt. Therefore, you must be sure that you feel comfortable in it!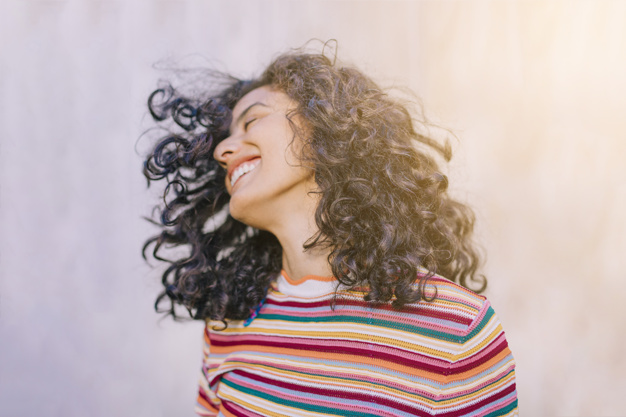 As you can see, a minimizer bra is a good option for many reasons, not only for making the breasts look smaller! If you want to check out even more great bra options, go to Metro Brazil's website – you won't regret it!