When it comes to hair care, there are some ingredients that are gold standard. Keratin is one of them. Oils are another example. But did you know that there is an ingredient that reunites the best of both? It is keratin oil.
Keratin oil is the answer for every girl suffering from hair issues such as dryness, damage, frizz, and breakage. This ingredient is transforming and this article will explain why and how!
What is keratin?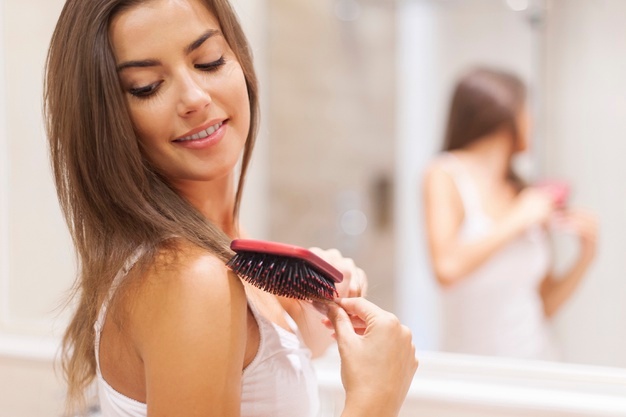 Keratin is a fibrous protein that composes most of our hair cuticles. It is necessary for its structure and strength, but due to daily aggressions we tend to lose a little bit of it. As a result, our hair cuticles get gaps – and the more gaps the hair has, the more damaged it gets. 
Keratin benefits for hair
We just mentioned that keratin composes our hair fiber. And that's why it is so popular and important for hair: replenishing it with hair products helps to reduce the gaps that cause damage and prevents the urgency of new ones.
Oil benefits for hair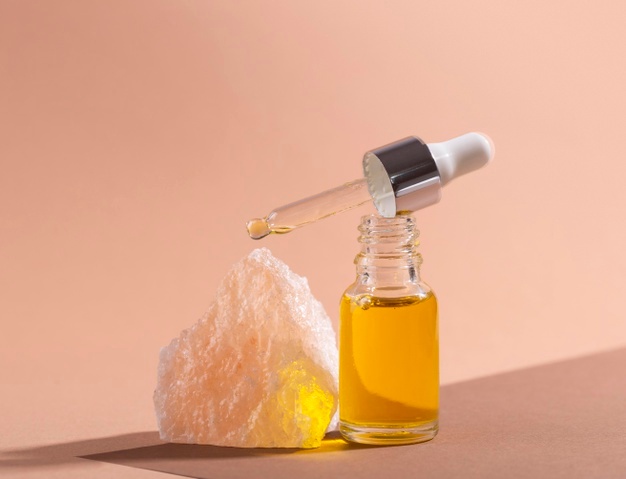 Just like keratin, oils are also really important for hair's health. They are moisturizing and also help to fill the cuticles. Plus, they are rich in vitamins and fatty acids that nourish hair deeply.
Keratin Oil
This is the best of both worlds: it is keratin blended with special hair oils. This combination maximizes even more the effect of each ingredient. As a result, keratin oil strengthens the hair structure, eliminates frizz, rebuilds and nourishes the fiber and locks in moisture.
Keratin Oil Benefits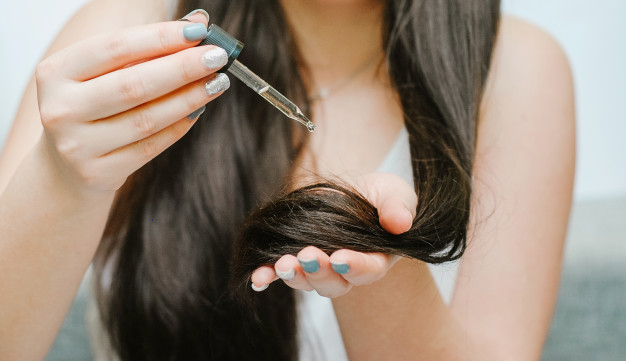 Rebuilds hair structure
It can help your hair by mending any damage that has been caused by heat styling, chemical procedures, or just ordinary wear and tear. It serves to hydrate dry hair and brittle, chemically-treated strands.
Keratin oil improves hair strength
Keratin oil strengthens and enriches your hair by treating it from the inside out. The protein bonds also work to prevent future breaking.
Eliminates frizz
Keratin oil provides super effective frizz control. A small amount is enough to end frizz – and avoiding exaggerations guarantees that the oil won't weigh down your strands.
Sparkling shine – especially for colored hair
The ingredient is great for adding shine to hair! Plus, its nourishing properties are excellent for dyed hair, making it more vivid and healthy-looking.
Improves hair in all aspects
Hair gets shinier, softer, and straightener with the frequent use. You can notice the results instantaneously, right after the first application. However, the long-term results are even better! The ingredient is also very versatile; it can be used in many different ways.
[1]https://www.allthingshair.com/en-us/hair-products/keratin-hair-products/keratin-oil-benefits/
How to use keratin oil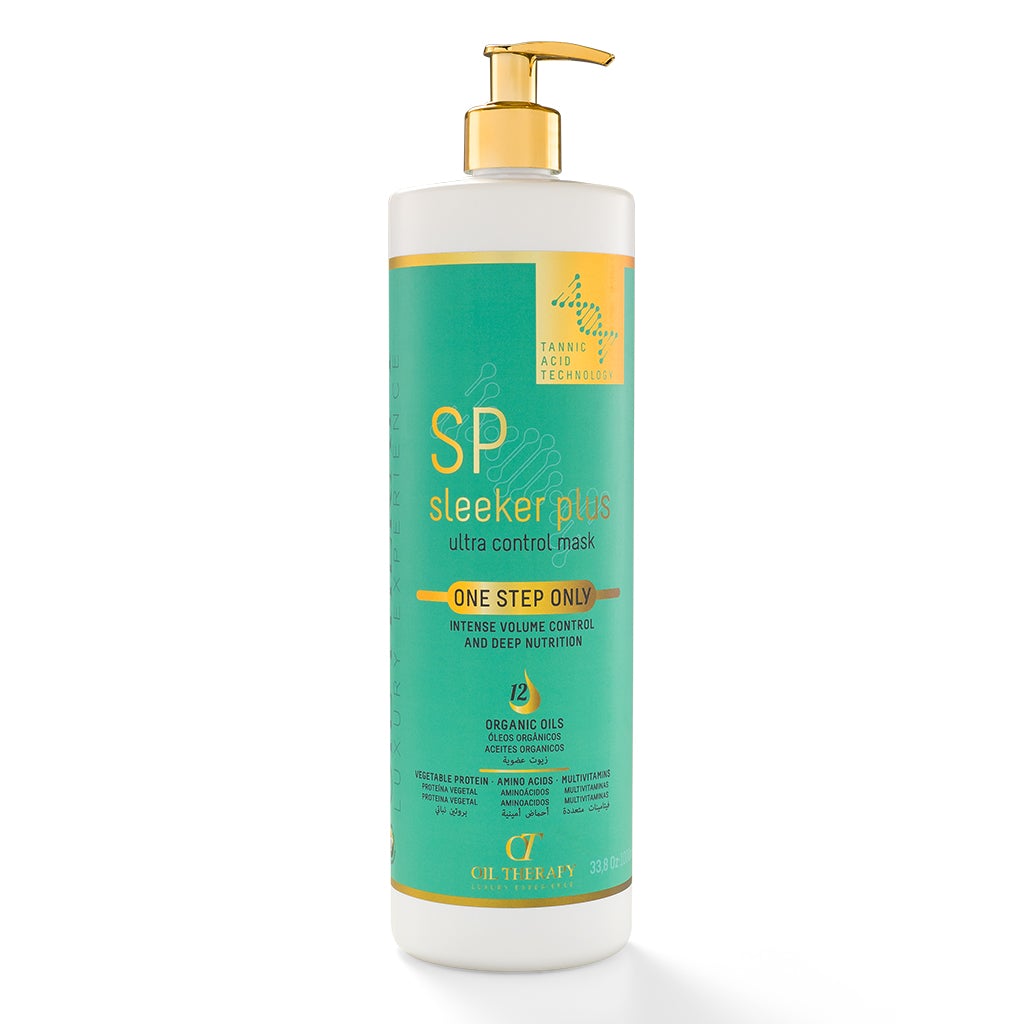 You can apply the "pure" oil directly to your hair. For it, put a small quantity in the palm of your hands, and spread it on clean and damp hair. Be careful: less is more. Oil overuse can make the hair greasy.
Besides, you can look for hair products enriched with keratin oil. There are shampoos, conditioners, hair masks, and leave-ins that count with this ingredient. In this case, you don't have to worry about exaggerating the quantity: the formula has the right amount to guarantee shiny and healthy strands.
We hope you enjoyed the article and try keratin oil products. We ensure you won't regret it!
Visit Metro Brazil's website to check out the best authentic Brazilian products.
And don't forget to share this article with your friends and follow us on social media!