For a long time, the beauty industry made us feel ashamed of our natural characteristics, such as gray hair. Thankfully, things have changed: self-acceptance movements are getting stronger each day and making us feel proud of our natural beauty.

Many women are embracing their natural gray and white strands. Beauty icons from Hollywood, such as Jane Fonda, Meryl Streep and Sharon Osbourne are examples of celebrities who have already paraded around with natural hair.
If you are (or are thinking of being) a gray haired woman, but still have doubts about how to take care of it, here is your official guide. We will tell you everything you must do!
In case your hair is not completely gray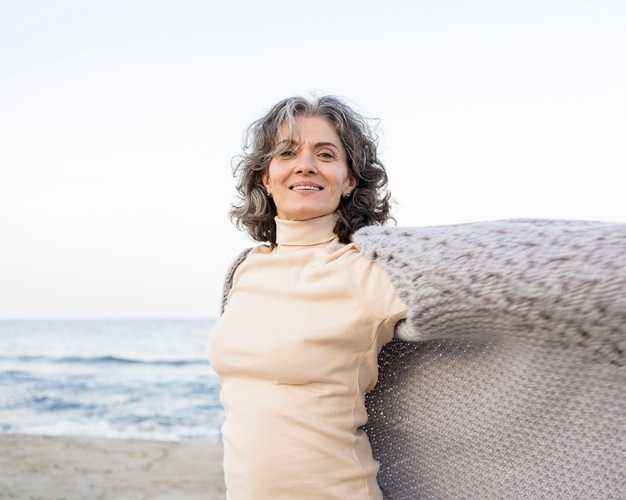 If your hair still isn't fully gray (naturally or due to coloration), you can do some highlights to help the gray blend in a more harmonious way. To "smoke" your roots with highlights will eliminate the heavy demarcation of it.
In case your hair is already mostly gray, but with colored tips, you can simply cut it: a big chop will make your hair color even and, as a plus, refresh your look.
Gray feels different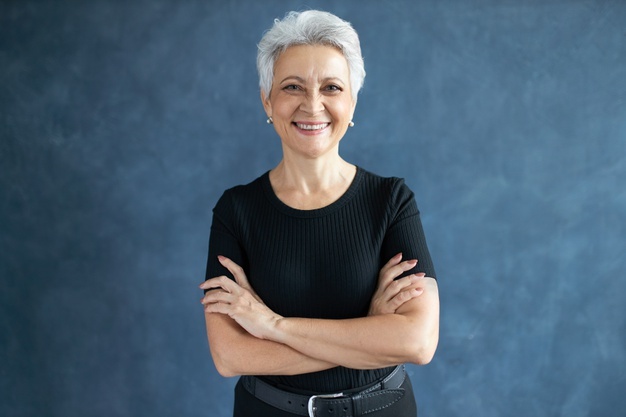 Gray hair is delicate and its texture has a higher tendency to feel dry. Because of that, it requires attention and special care. But it is totally worth it: the freedom of feeling pretty just being yourself is priceless.
New habits can totally transform your daily look, helping you to keep your gray perfect. These habits are not complicated and you will easily get used to them. Check it out below!
Fight the dryness
You know that besides a color change, your hair will experience a texture change as well. But how to avoid the dreaded dryness?
The answer is logical: moisturizing! For daily use, pick milky and creamy shampoos, accompanied by thick conditioners.
Hair masks are your new best friends: invest in rich formulas and apply them weekly.
Fight the frizz
Just like it tends to be drier, grey hair also tends to be frizzier. But preventing that is easy: invest in good hair oils. Applying a few drops of it during the styling process must be enough. Choose rich, moisturizing oils, but with a light and thin texture: that will guarantee a good looking hair, but avoiding a "heavy" look.
Purple hair products are perfect for grey hair
Now that your hair texture is perfect, we need to pay attention to the hair color! Ok, your gray hair probably grows naturally, but that doesn't mean you won't have to deal with color maintenance.
Just like blonde hair, gray and white hair are susceptible to getting yellowish undertones. And to neutralize it, you will need some help – and that comes from purple hair products.
Purple shampoo is a must have: its intense purple pigments will vanish the golden and yellow shades along with its cleanse. You can maximize its effect with a purple conditioner and a purple hair mask – it is up to you.
Just be careful with the frequency: ideally, purple products must be applied biweekly. Its overuse might make your hair purple or stained. Also, avoid leaving these products on hair for too long and always follow the manufacturer's instructions.
[1]https://www.prevention.com/beauty/a20473775/how-to-style-and-maintain-gray-hair/
We hope you feel ready to rock your gray strands!
And if you are looking for moisturizing and purple hair products, take a look at Metro's Brazil website: we have many options for you.
Did you like this article? Share it with your friends and follow us on social media!