Finding the right routine for your hair is just as important as finding the right skin care routine. Just like our skin, hair needs attention and special habits to be healthy-looking and prevent issues such as dryness, excessive oiliness and damage.
If you have no idea of what your ideal hair care routine is and don't even know how to discover it, you are in the right place. This article will help you identify what your hair type needs.
The cleansing routine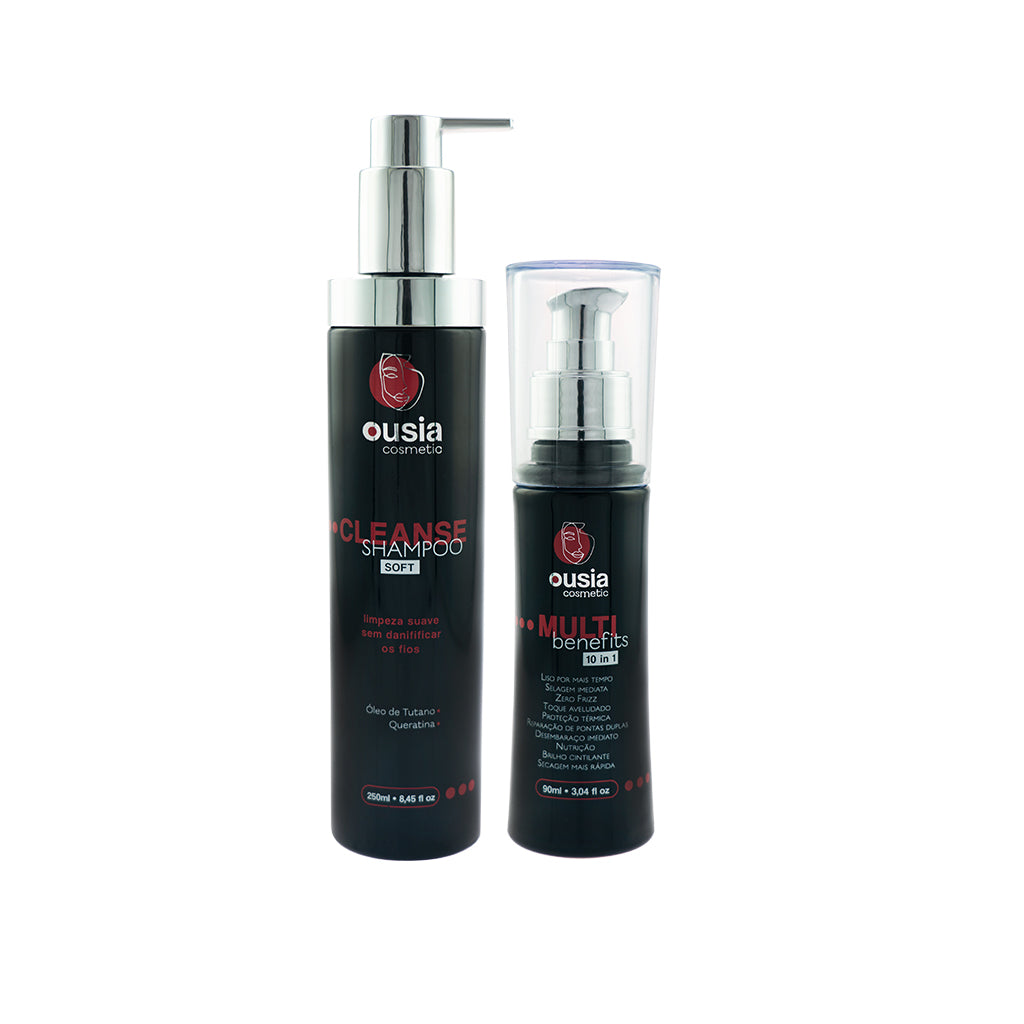 Identifying your hair type is essential to building a solid and effective hair routine. What curly and dry hair needs is completely different from what straight and oily hair needs. This applies to every step of the routine, including the most basic and fundamental one: the cleansing.
The frequency, the products, and even the way you do your cleanse changes according to your hair type. Take a look at the main differences based on each type of hair:
Straight and thin hair
Hair that is straight and thin has a bigger tendency to get oily quicker. Because of that, it needs to be washed often, with transparent shampoos that promote a deeper cleanse.
Using clarifying shampoos biweekly or monthly is great for these hair types, since this kind of shampoo makes a super intense clean and removes even deeper residues that might stick to the scalp. However, do not overuse it: it is too aggressive to be applied frequently and can cause severe dryness.
For regular washing, choose transparent daily shampoos: we've mentioned that transparent products make a more intense cleanse, but the additional of being made to daily use makes them gentler and allows them to be used often (you don't really need to shampoo your hair daily if you don't feel the need).
Wavy hair
This hair type is not as dry as curly hair, but tends to be drier than straight hair. It doesn't need to be washed as often as straight and thin hair, once every two or three days tends to be enough.
Choose a pearlescent and sulfate-free shampoo for regular use. Shampoos specifically designed for wavy hair types are even better.
Curly hair routine
Curly hair tends to get dry very easily, that's why you need to be really careful and delicate when shampooing your curls. Wash your hair with a sulfate-free milky shampoo. Milky shampoos tend to be richer in emollient ingredients and make for a soft cleanse.
Curly hair usually only needs to be washed once or twice a week (but it is up to you). When washing your hair, concentrate the shampoo application on your scalp and don't rub your hair tips: the dirt gets concentrated on the scalp and the curls all over the length are too delicate. Shampoo's cleansing ingredients and the friction caused by rubbing can be harmful to curls.
The conditioning routine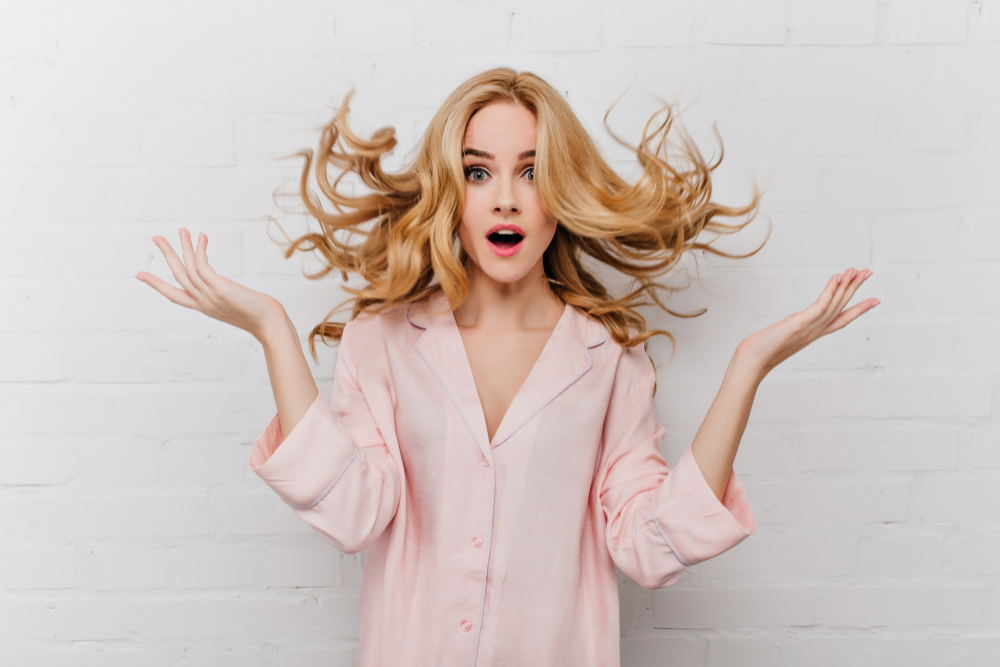 Shampoo is responsible for removing the dirt from the hair, but after this cleansing process, the hair cuticles get open, and dry. That is, when the conditioner enters into action: it replenishes moisture to hair and seals the cuticles. Just like shampoo, conditioners, and the way you condition, your hair changes according to the type of hair. In general, that is how it works:
Straight, thin and oily hair
When we talk about straight and thin hair, we have to face an issue: this hair type is susceptible to breakage; that's why conditioning is important. However, many conditioners can weigh the hair down. To avoid this, pick a lightweight conditioner, with a fluid texture and avoid applying it to the roots.
Wavy hair
Wavy hair needs more hydration that straight hair, so don't ever skip the conditioning process after shampooing. You can use an oil-enriched conditioner and even apply some drops of hair oil to the hair ends. This intensifies the nourishment. Plus, you can invest in a special leave-in that helps to define the waves shape.
Curly hair routine
In this case, conditioning is even more important than shampooing. You must pick products with a thick texture and intense nourishing properties. In the shower, while conditioning, you can detangle your hair. This makes this task easier and tends to cause less breakage.
Plus, you can – and must – include deep conditioners to your routine. These will provide a more intense treatment that curls often require.
Shampooing and conditioning are the most basic steps of a hair care routine. But at the same time, they are also the most frequent and most essential. We tend to think that these steps are not that important and do it automatically.
However, taking special attention and adapting the process according to the needs of each hair can make a huge difference. Take this into consideration and you'll soon see the results!
If you are looking for hair products, take a look at Metro Brazil's website: we have the best Brazilian products for your routine!
We hope you enjoyed this article. If so, share it with your friends and follow us on social media!