The wedding day is one of the most important for most women who dream about it. We grow up imagining the perfect dress and plan to look the most beautiful we can. To achieve this goal, everything must be well thought out and even though the dress is the biggest highlight, some other details, such as lingerie, are just as important to choose.
After all, besides being the best choice for the wedding night, beautiful lingerie is also necessary to compose your bridal look. The wrong choice of lingerie can totally ruin your wedding look – and no one wants that, right?
But relax, this article will help you! We will teach you how to choose the best wedding lingerie for your dress.
Be patient and make wise choices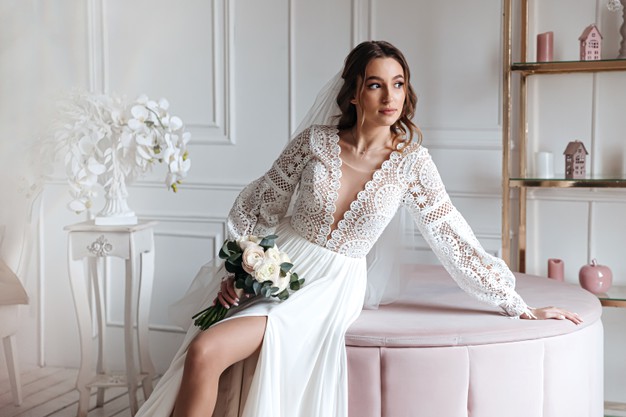 Your first time trying on your wedding dress will be your first opportunity to think of which style of lingerie will work the best for you. But wait: that doesn't mean that you have to pick – and purchase – the lingerie right after it.
When you see the dress on your body, you will decide which features and styles work better for you and which adjustments need to be done. By knowing that, it will also be easier to decide which lingerie type will be the perfect match.
Choosing bras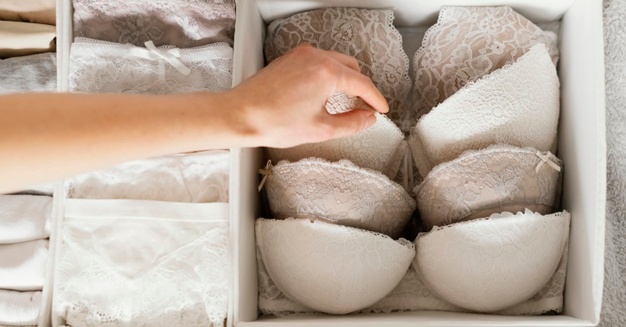 The first step for choosing the right bra is to actually check if you will need a bra. Many dresses have good breast structure – and in those cases, you don't really need a bra since the dresses offer the support you need.
On the other hand, if the dress you chose needs to be worn with a bra, you need the balance of gorgeous underwear with a discreet design that will not "steal the spotlight" of your dress. A good option is asking your tailor if a bra or corset can be sewn to your dress. That avoids issues with strapless silhouettes or complex designs and necklines.
Basic rules when choosing lingerie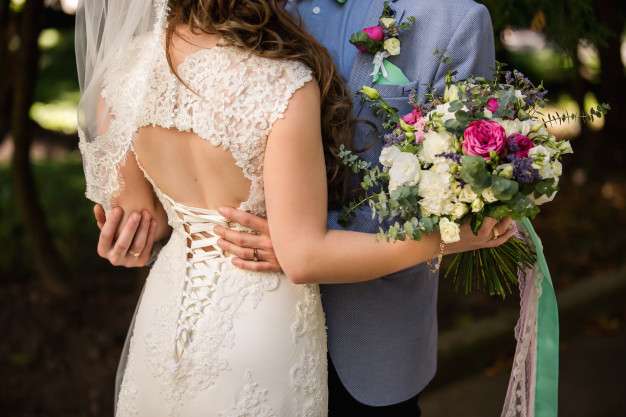 Okay, you've decided on your dress. Now you have to choose among all the options of lingerie, its styles and designs – there are a bunch of them. We are going to show you some basic rules that may help you make an assertive choice.
Classic dresses allow innovative lingerie
In case your dress is more traditional, covers more skin, has thicker fabrics, or more volume (or everything together), you can play with more different and complex lingeries. Most styles will work for you.
Seamless lingerie
You can't go wrong with seamless lingerie. They are going to offer that discreet look and draw all the attention to the dress, as it must be. Slim-fitting dresses or those composed of a single piece of material generally demand underwear that lies flat and smooth.
But that doesn't mean your underwear needs to be 100% basic. In most cases, brides can wear smooth lace thongs. Just make sure it's made of thin, flat and high quality lace.
Bodysuits and shapewear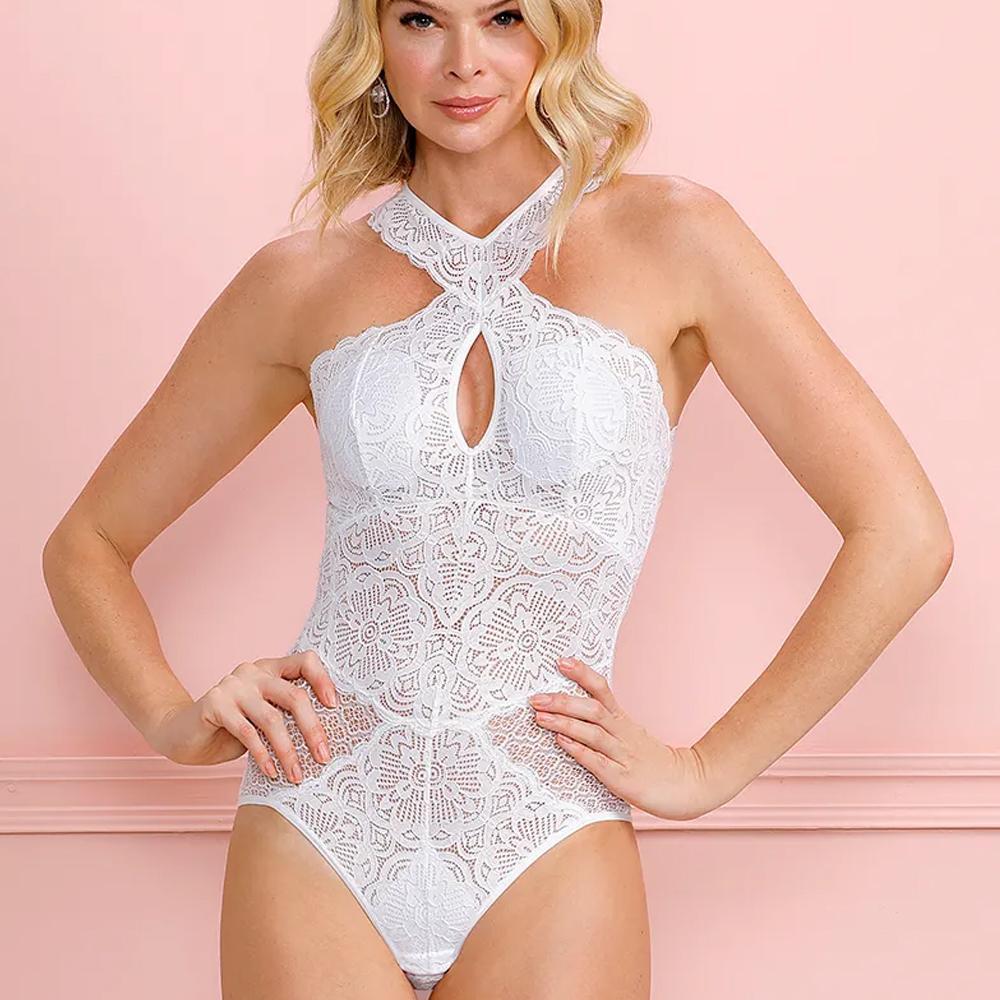 Bodysuits are a classic from bridal underwear! They are always gorgeous and are surely great for a special occasion. Plus, many of them are also considered shapewear: they help to model the body and enhance the best curves.
When it comes to bridal wear, you can use shapewear underneath your dress or as a part of it. On the contrary of what many people think, shapewear is not only limited to nude biker bodysuits – there is also a wide range of gorgeous designs.
[1]https://www.brides.com/story/how-to-buy-bridal-undergarments
We hope these tips were helpful and that you have the most beautiful memories from this special moment.
If you are looking for lingerie, we invite you to take a look at Metro Brazil's website: we have authentic luxurious Brazilian lingerie options.
And if you enjoyed this article, don't forget to share it with your friends and follow us on social media.