It doesn't matter what your body type is: whether you are skinny or a plus-size woman, having a small waist is always a dream. And there are a bunch of tools that promise to help you achieve this goal. One of the most famous is the waist trainer: it is considered a classic and has been worn by women all over the world for centuries.
Time has changed and waist trainer designs also have. Many years ago, waist trainers were known for being extremely uncomfortable. But those times are gone: corsets have also evolved.
Beyond maintaining efficiency in reducing waist circumference, waist trainers have developed comfort and now feel way nicer to wear. So, you don't have to be afraid of wearing corsets anymore!
And if you are a plus size woman looking for a waist trainer that is efficient and comfortable at the same time, this article will help you! We will tell you the best features you must consider when buying a corset.
How to choose the right size of waist trainer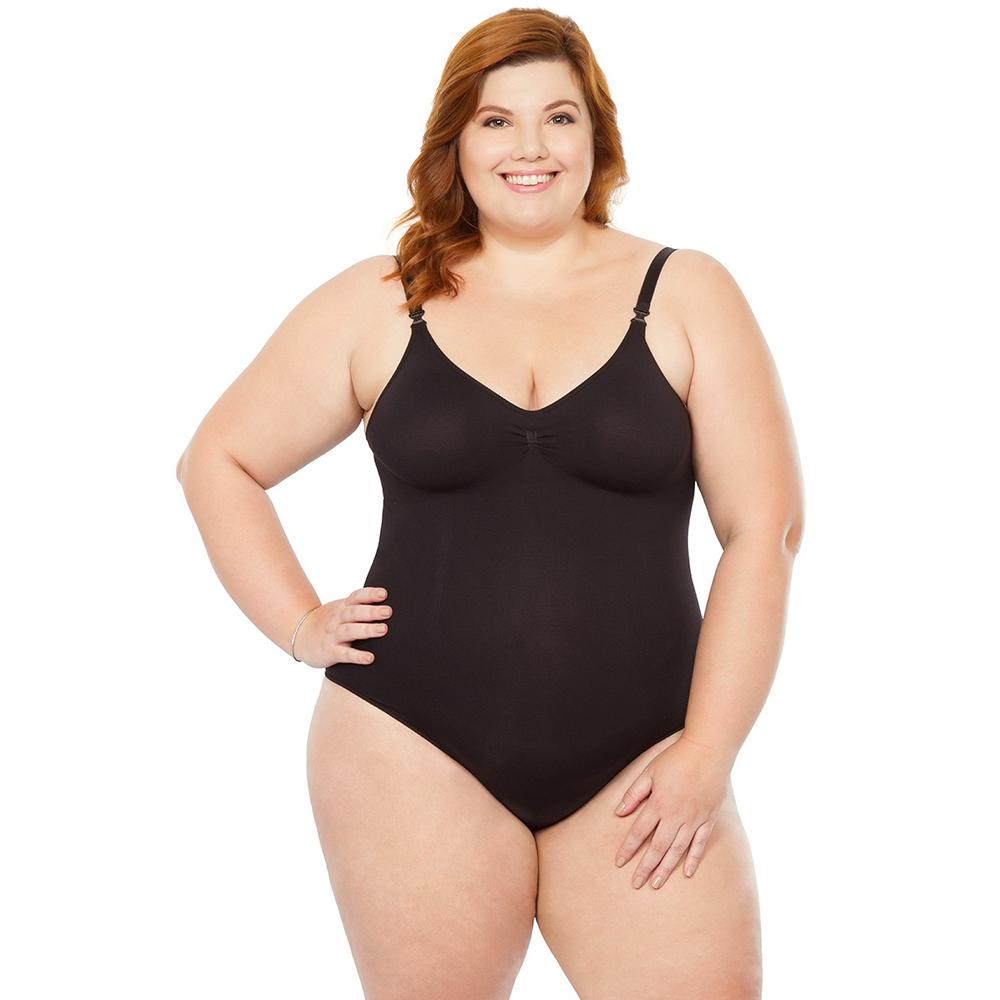 When it comes to finding the best plus-size waist trainer for you, getting your size correct is crucial. This will ensure that the waist trainer is both flattering and comfy to wear all day. Taking your waist measurements is the first step:
Measure the narrowest region of your waist with a vinyl or fabric measuring tape, keeping it level with the ground. This is usually a few inches above the belly button.
Bend your torso to one side if you're not sure. The natural waist is where you see a bend. Pull the tape tight, but not so tight that you can't get a finger underneath it. Once you've calculated your waist measurement in inches, you can move on to the next step.
Pay strict attention to the sizing chart. Don't assume you'll need a 2XL waist trainer just because you're wearing a 2XL dress. Each brand is a little different in terms of fit. Follow tailored charts.
When measuring for a lace-up corset, keep in mind that once the laces are tightened, the corset's number size should correspond to your waist measurement. As a result, the number size should be 4–5 inches smaller than your real waist measurement; otherwise, your corset will be too big. To acquire the most precise fit, trust the sizing charts once again.
When in doubt, or if you're in between sizes, always go up a size. If necessary, you can always tighten a waist trainer further. You will be quite uncomfortable and not achieve the most pleasing results if the waist trainer is too tiny. It's possible that you won't be able to put it on at all.
How to choose the right material
Along with the size's choice, choosing the materials that compose your waist trainer is one of the most important topics to determine its comfort and effectiveness.
When it comes to choosing the type of waist trainer to utilize, there are a few noticeable differences. The most common waist trainers are cinchers, which are made of spandex and plastic boning, or corsets, which are made of a non-compressive material like cotton and have steel boning and a lace-up back.
Plus-sized women can benefit from both types of waist trainers; what works best for you is a matter of personal preference. Latex cinchers are better for exercises (especially workout bands) and are more versatile in terms of style underneath a variety of clothing.
Corsets with steel bones will give you the most dramatic hourglass curves and are more durable. Corsets are preferred by certain plus-size ladies because they know they will last, have a specific fit, and will not lose their compression power. However, the cinchers tend to be more comfortable.
These are the two most important factors to guarantee a good choice of waist trainer. Don't forget to take into consideration what is your favorite style (the world of shapewear provides countless options) and to invest in a high quality brand.
[1]https://www.hourglassangel.com/blog/waist-training-corseting-for-the-plussized-woman/
If you enjoyed this article, share it with your friends and follow us on social media!
And if you are looking for the perfect waist trainer, visit Metro Brazil's website: we have the best Brazilian shapewear!